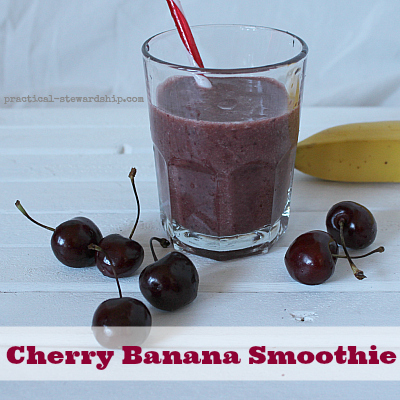 I have been excited for cherries to be in season so I could try some different smoothie combinations.  With this Cherry Banana Smoothie, you really could boil it (not literally:) down to the cherries, banana and liquid whether you use water or a type of milk.  Since I am at the Vitamix, I usually figure I should just throw extra whole foods in the blender to make our smoothies extra nutrient dense.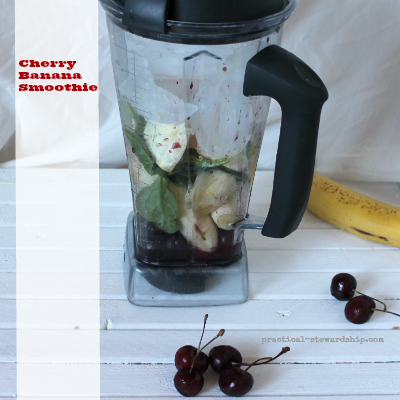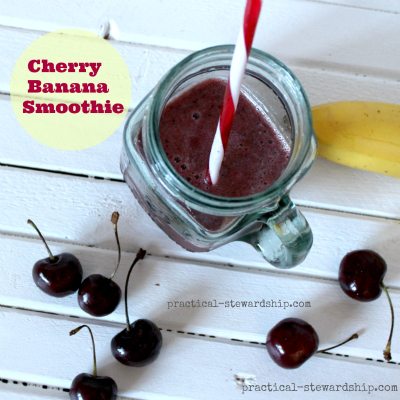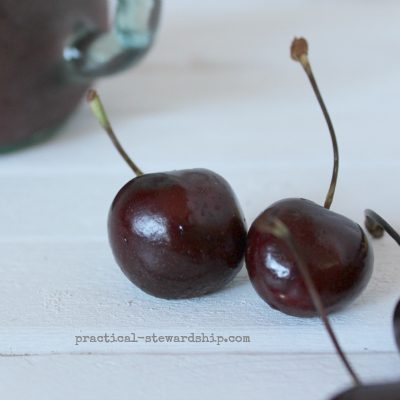 Cherry Banana Smoothie
Ingredients
1 cup cherries, pitted
2 bananas
1 orange
handful of spinach
1/2 cup carrots
1/2 cup strawberries
1/4 cup blueberries
1 cup water (you may want to add more water if the consistency is too thick)
1 cup ice if some of your fruit isn't frozen
Instructions
Blend all ingredients until thoroughly blended.
Serve immediately.
The Verdict: I loved having the banana and cherry dominate.   It's a yummy, sweet combination!
Go here for the complete list of recipes.
Have you tried…?
What smoothie combinations do you enjoy the best? Check out other smoothie recipes here.
Want a code for a free shipping on a Vitamix?  Go here.
We would love to hear from you!  Feel free to comment.  Get free e-mail updates by subscribing here.  Follow us on Facebook and Twitter. "Moreover, it is required of stewards that they be found faithful" (1 Corinthians 4:2 ESV). Thanks for visiting!
Sonja