Citrus Parsley Smoothie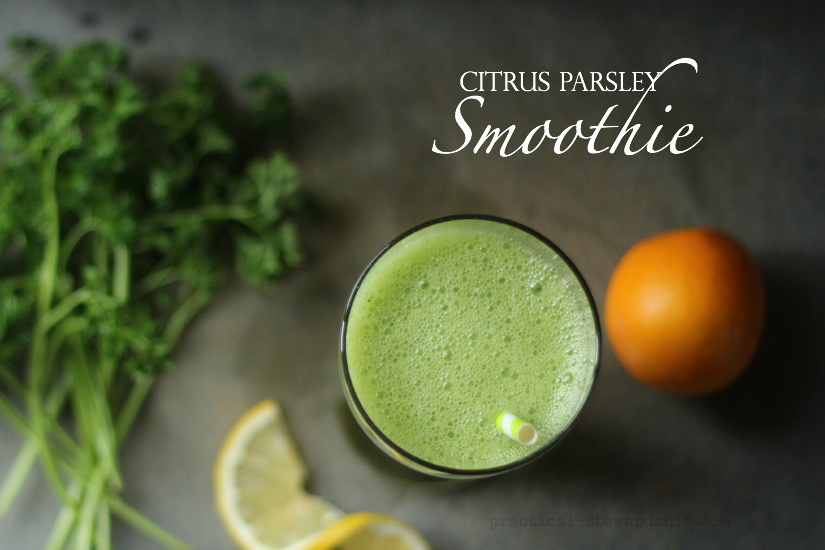 Refreshing, clean eating.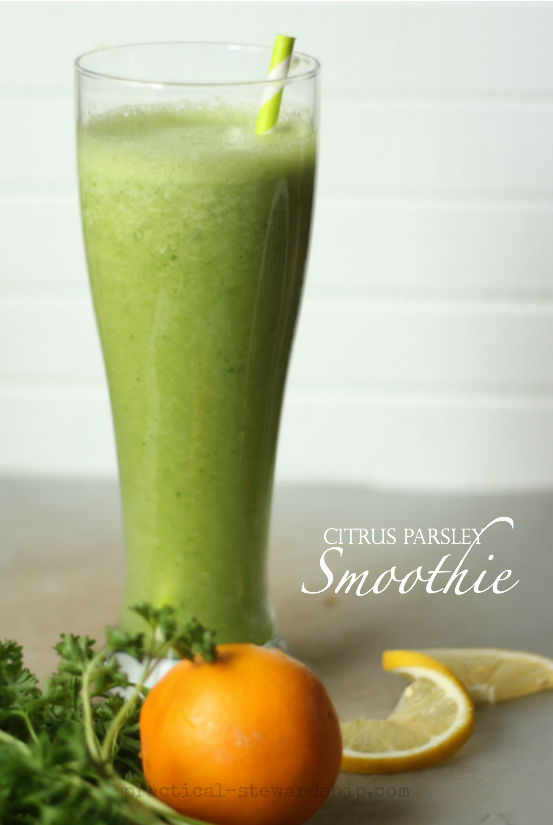 I was in the mood for something citrus and fresh, and came up with this creation.  I am trying to employ more parsley and the combination with citrus seemed really appealing.  I love having different smoothie flavors everyday!  It really livens up the flavors we partake.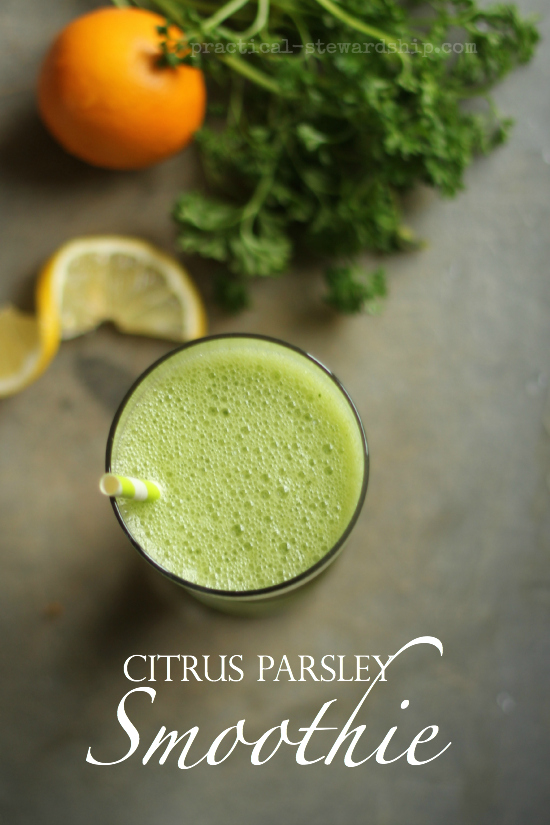 The Conclusion:
I think this combination provides for such a fresh taste!  This is more like a juice than a smoothie.  I made and tried it with the almond milk and without.  It's "citrusy" sour, either way, but the almond milk takes some of the edge off, makes it creamier, and totally reminds me of an Orange Julius.  I am imagining it's a lot healthier, though!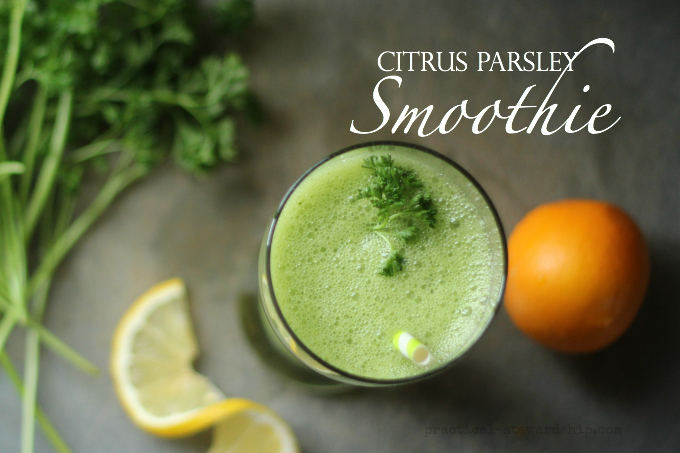 If you don't like parsley or one of the citrus fruits, you can reduce their amounts.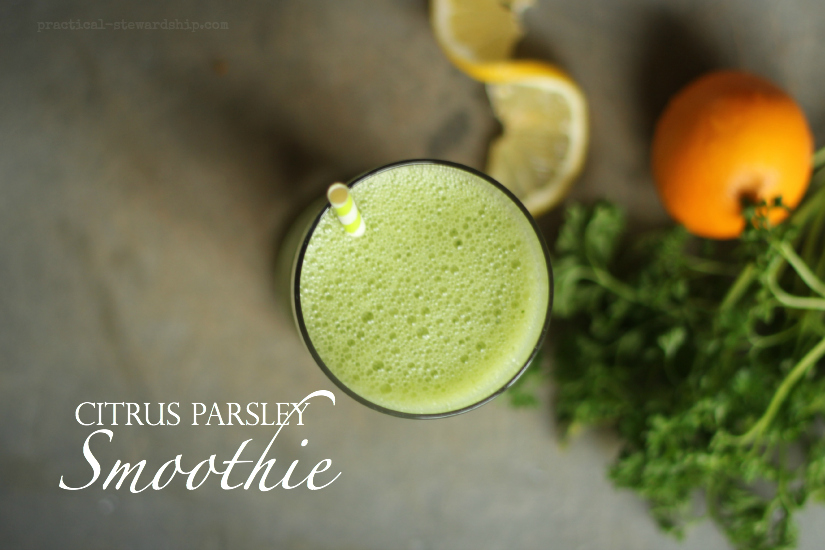 Citrus Parsley Smoothie
Yield 2 smoothies
Ingredients
1 orange
1 lime
1/2 lemon
1/3 cucumber
handful of parsley
1/2 cup water
1/2 cup ice
1 T flaxseed oil, optional
1/2 cup vanilla almond milk, optional
Instructions
Blend all ingredients until smooth.
Serve immediately.
Nutrition Facts
Serving Size 12 ounces
Amount Per Serving
% Daily Value
* Percent Daily Values are based on a 2,000 calorie diet. Your daily values may be higher or lower depending on your calorie needs.
What smoothie combinations do you enjoy the best? Check out 52 other smoothie recipes here.

Want a code for a free shipping on a Vitamix?  Go here.
GO HERE FOR THE COMPLETE LIST OF RECIPES. 
THIS POST MAY CONTAIN AFFILIATE LINKS THAT COST YOU NO MORE MONEY, BUT SUPPORT OUR BLOGGING EFFORTS. THANK YOU!