Red Robin French Fries~A Healthy, Tasty and Fresh Way to Make Fries, Baked or Slow Cooked.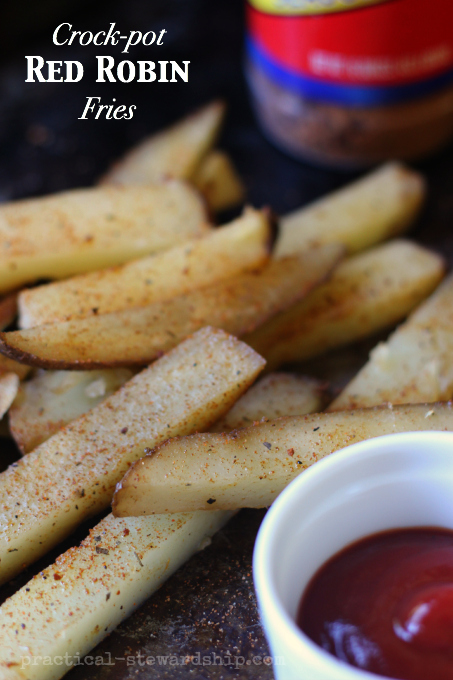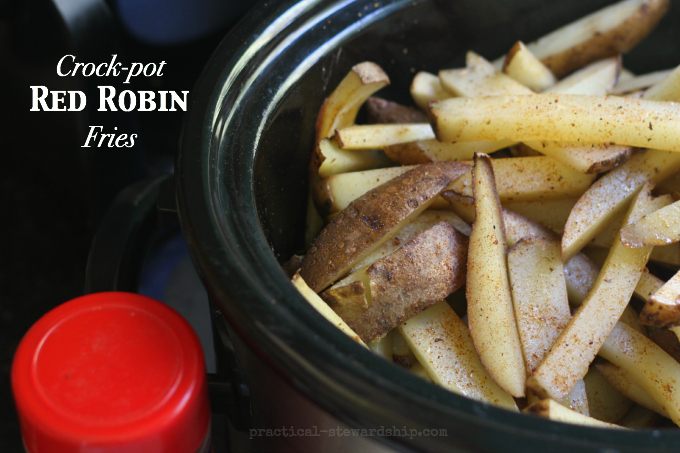 We used to be faithful regulars at Red Robin around our birthdays.  Now it can be fun to go, but it can be hard to find something healthy there.  So on my birthday last week, I didn't choose to go there this year for the first time in a decade, may be. Instead my family wanted to go to the Olive Garden (I know it's not that much healthier), and I found a great grilled shrimp with and orange sauce served with risotto, red bell pepper and asparagus. Totally yum. I re-created a crock-pot risotto like it because it was so amazing and I wanted a frugal homemade version. I digress. Anyway, we do love the Red Robin French fries, and we know they can't be terribly healthy for you. We don't have French fries that often, so it's a special treat to eat them.  I decided to start baking the French fries which works really well.   I also wanted to cook them in a crock-pot, so I have this slow cooking alternative to making the French fries which I think works just as well.  Plus it allows me to be away from the kitchen for awhile, which I like: fix it and forget it!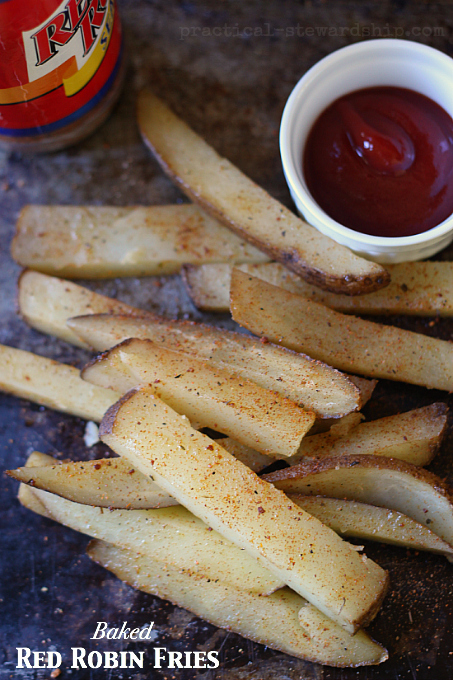 The Verdict: The Homemade Red Robin Seasoning really makes these a really great substitute for the real things.  We love these and prefer these!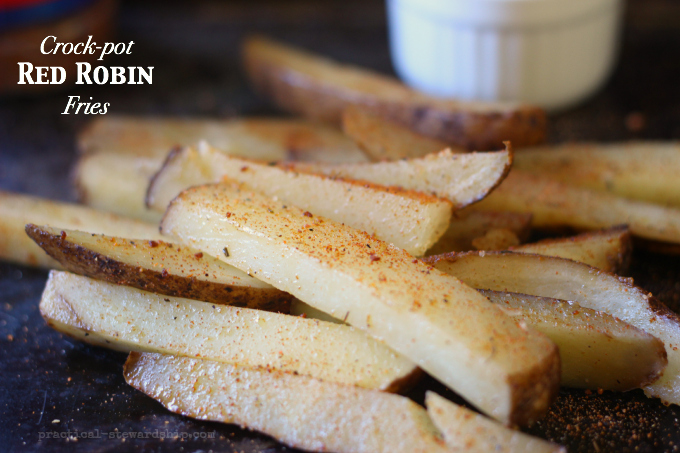 Homemade Red Robin French Fries
Ingredients
7 cups potatoes
1/3 cup olive oil
Homemade Red Robin Seasoning or substitute the following 4 ingredients:
2 T garlic powder
2 T Italian Seasoning
1 T paprika
1 t pepper
salt to taste
Instructions
Scrub the potatoes well.
Slice them into potato wedges (I left the skins).
Place the potatoes in the slow cooker.
Stir in the olive oil, and sprinkle potatoes with the seasoning.
Cook on high for approximately 3 hours or until soft in the center of the fry, stirring every hour. Or cook on low for 5 hours, and stir every hour-hour and 1/2.
Oven Directions:
Bake at 450 degrees for 35-45 minutes in preheated oven, stirring every 10-15 minutes.  Use two baking sheets if needed.
Have you made your own Red Robin-Inspired Seasoning?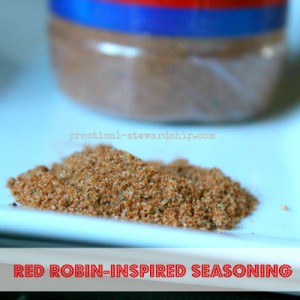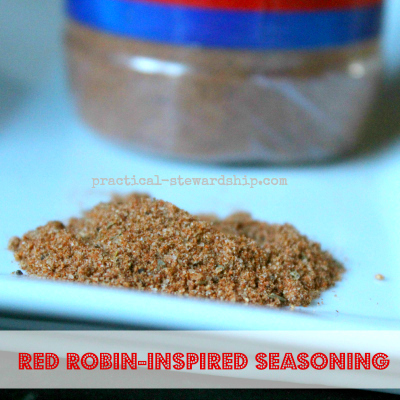 THIS POST MAY CONTAIN AFFILIATE LINKS THAT COST YOU NO MORE MONEY, BUT SUPPORT OUR BLOGGING EFFORTS. THANK YOU!