My Easy DIY 5 Minute Layered Haircut
I don't know a quicker and more accurate haircut then this 5 minute layered girls haircut. If you have never cut hair before, to save money you should consider cutting hair.  You can save hundreds and hundreds of dollars by cutting the family's hair every year, depending how many people are in your family.

It's DIY Time again, where I post something you can do yourself rather than buy, which is a money saver, and can be VERY REWARDING.  Some of these posts are crafts, sewing projects, homemade cleaners, homemade health aids, tutorials, and the like. **Updated 1/14.
Growing up my dad ALWAYS cut my hair.  When I was eleven or twelve I really, REALLY wanted to get my hair cut in a salon, and he finally let me go and waste spend about $10 or $12 at a Fantastic Sam's or some place like that for what amounted to basically a trim.  Not worth it.  Now since I've been an adult, I have had my hair cut at some pretty nice places a handful of times, but usually my husband cuts it.
If you think you might be thinking of cutting hair, ATTEMPT THIS AT YOUR OWN RISK!  If you have never cut hair before, an ad you are about to embark on the fine art of cutting hair, tell yourself you are going to go pay for a haircut anyway.  That way if this turns out awful for you, you were going to get a haircut anyway, and getting a free haircut is just bonus if this works out (plus you won't blame me then).  This haircut works best on shoulder length to long hair.
Experimenting on girls hair is perfect, because their hair is forgiving, and they are more forgiving, too, then let's say an adult:).  Now that I may have freaked you out, honestly, this haircut is so easy, I've never messed up on it.  I've never had to go to the salon to make any corrections.
Fast Layered Hair Cutting Tutorial:
Start with clean, damp, combed hair.
Make a piggy tail near each ear (pulling that hair in the back toward the ears helps you get nice layers).
Make sure the hair is even, and cut straight across the bottom of each piggy tail.
Release the hair, and it is layered!
It really is so easy, you should give it a try!  I love cutting my girls' hair this way!  This particular hair cut including brushing took just over 3 minutes. Unfortunately I didn't get a good picture of Ellie's hair here in the back, as she was tilted.
Oops! There was a slight breeze in the picture below.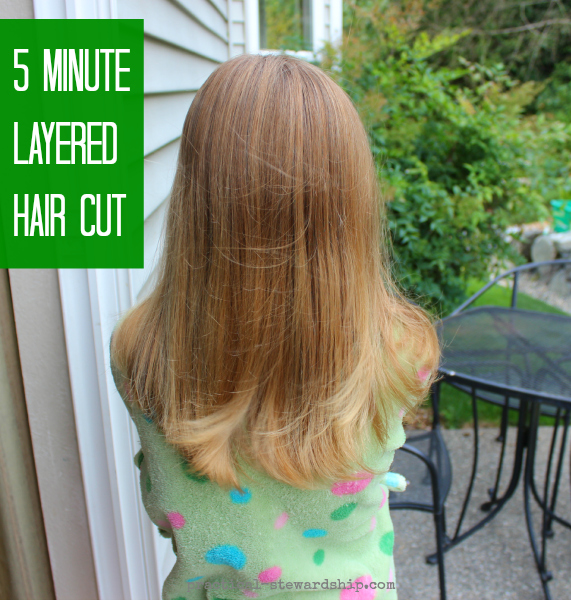 Do you need ideas on how to save money on school pictures?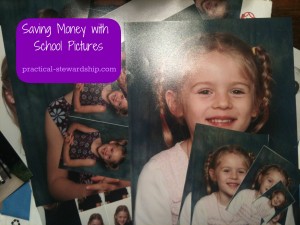 Have you read…?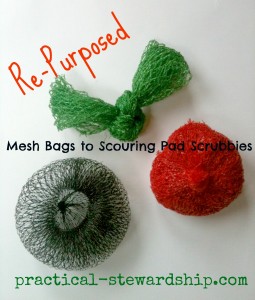 This post may contain affiliate links that cost you no more money, but support our blogging efforts. Thank you!