Crock-pot Pulled Pork Tacos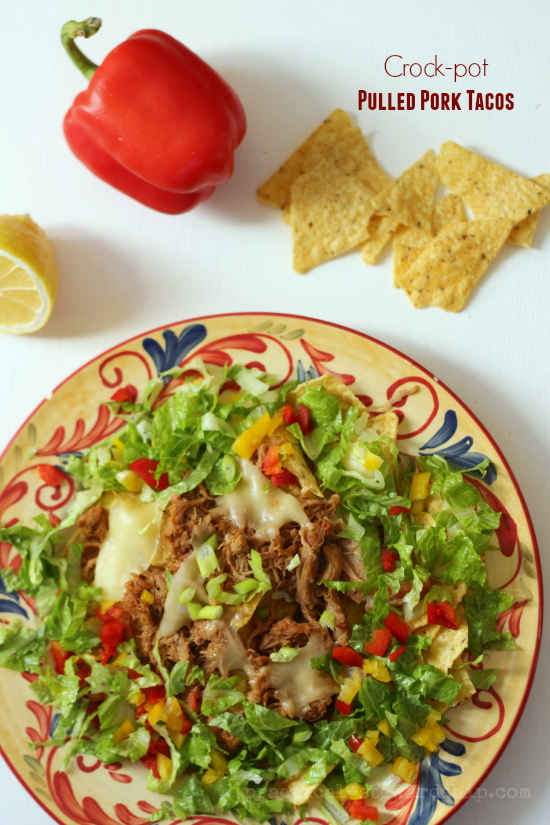 There is nothing like slow cooking a roast.  The crock-pot can get that meat so tender.  Cooking a pork roast in the crock pot can take awhile, though.  One time when we were questioning the "doneness" of our pork roast after a day of slow cooking it, we decided to let it slow cook over night, and the results were amazing!  Pulling the pork came with great ease the meat was so tender.  We decided to do it again, and again the pork is ready to fall off the bones.  I was inspired to add the apple cider vinegar after reading this post from Kitchen Meets Girl.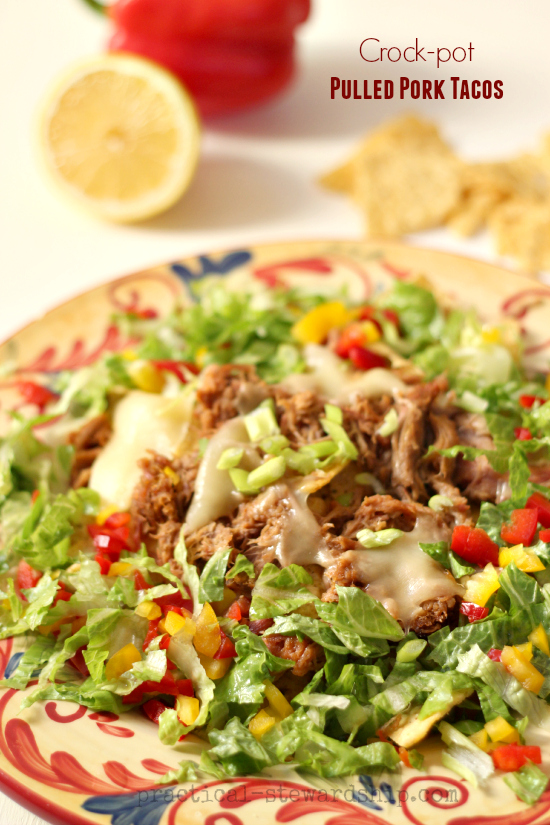 You can used the pulled pork for tacos, enchiladas, soups, sandwiches and more!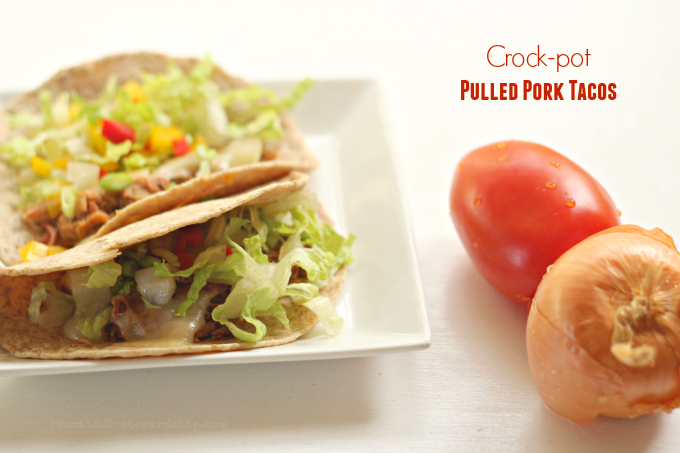 The Verdict: In the original recipe, the apple cider vinegar was too strong for the kids, so I reduced it in this recipe.  They had no problems eating it with the barbeque sauce of course!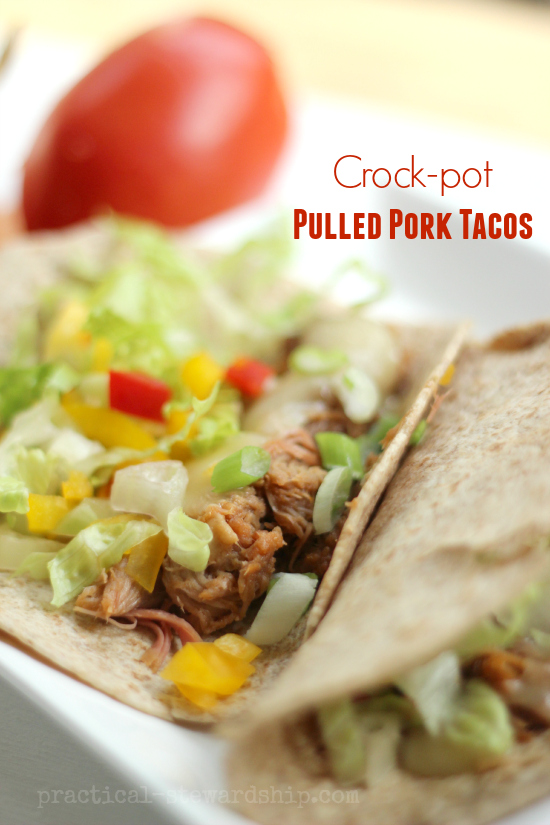 Crock-pot Pulled Pork Tacos
Ingredients
1 (3-6 lb) boneless pork butt or shoulder
1 large onion, sliced
½ cup apple cider vinegar
2 T honey
1 T paprika
1 T minced garlic
4 t Worcestershire sauce
2 t sea salt
½ t black pepper
1 ½ t crushed red pepper flakes
½ t dry mustard
½ t salt
¼ t cayenne pepper
Instructions
Prepare this the night before you eat it.
Place pork & onions in crock-pot.
Combine all other ingredients, mixing well.
Pour apple cider vinegar mixture on top of roast.
Cook covered on low overnight, cooking for 12-16 hours.
Shred the meat, and serve for lunch or dinner.
We eat this more like pulled pork nachos than tacos, with chips, guacamole, greens, and red tomatoes.
Serve barbecue sauce, if desired.
THIS POST MAY CONTAIN AFFILIATE LINKS THAT COST YOU NO MORE MONEY, BUT SUPPORT OUR BLOGGING EFFORTS. THANK YOU!
SHARING AT WEEKEND POTLUCK,  ALLERGY-FREE WEDNESDAY, AND 

SOME OF THESE GREAT LINK PARTIES

.