These flour-less Peanut Butter Cookies only have four ingredients.  You have got to love recipes with minimal ingredients!  You know what's going into your food, and it's so much easier to actually make the food in my book!  Even better is a recipe that historically uses flour that can be made completely flour-less .  AMAZING!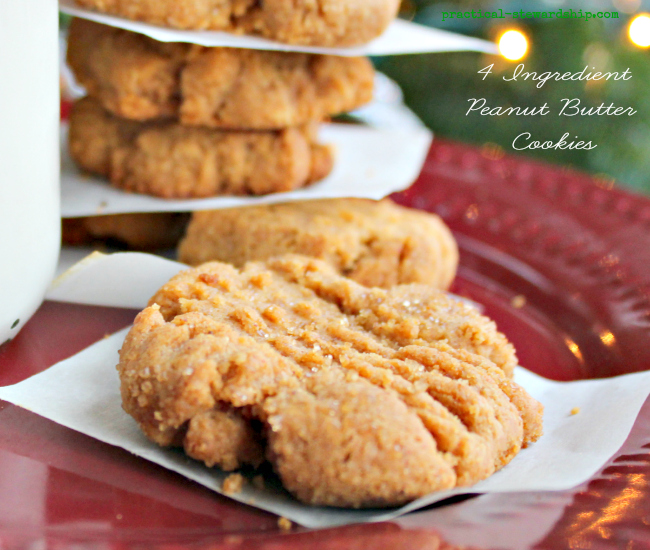 I've been searching far and wide for the best no-flour four ingredient peanut butter cookie recipe that works well.  There are several recipes out there in the blogosphere.  I found one by Paula Deen and another at the Daily Green here.  A few different friends have given me recipes.  This recipe is the one that worked best for me, and is very similar to what my friend, Nadene does.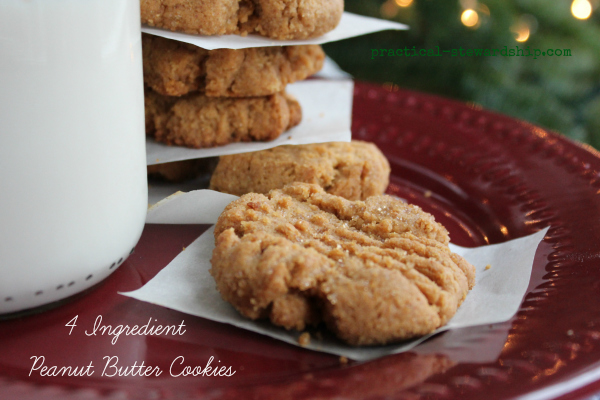 The Verdict: I am continually amazed to find recipes that work with no flour.  If you didn't know that there was no flour, you probably wouldn't guess it.  Jonathan didn't guess it.  It's amazing!  These taste great!  We've made these several times, and of course the entire family loves them!  JSarr asked why people make them with flour if you don't have to.  I don't know… people don't know about it?!?  I told him that's why I am trying to change the world. **Pictures updated 12/13.
No Flour Peanut Butter Cookies, Gluten-Free
Ingredients
1 cup peanut butter, creamy or crunchy
1 cup organic sugar (I have used Trader Joe's Organic Evaporated Cane Juice, & the Evaporated Cane Juice from Costco)
1 egg
1 t vanilla extract
1/2 cup additional organic sugar to roll cookies
optional 1/2 cup chocolate chips
Instructions
Preheat oven to 350 degrees.
Grease a large baking sheet.
Combine all ingredients in a mixing bowl, and stir really well.
Roll the dough into one inch balls, no bigger than walnuts.
Roll the cookie dough in the organic sugar.
Place cookie dough balls onto greased baking sheet.
Use a fork to make a crisscross imprint on the cookies.
Bake 10-12 minutes or until golden brown.
Cool and enjoy!
Have you tried…?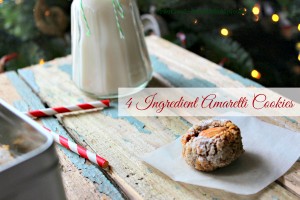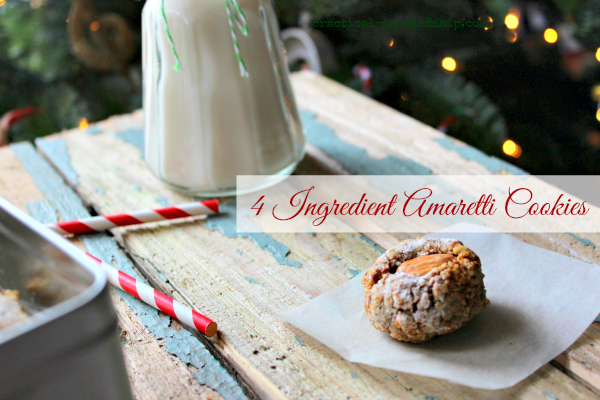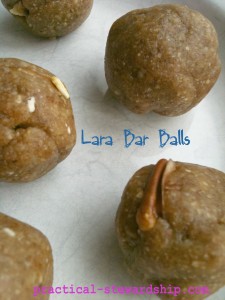 Go here for the complete list of recipes.
Featured @: