Raw Vegan 3 Ingredient Lara Bar-Inspired Ball Recipe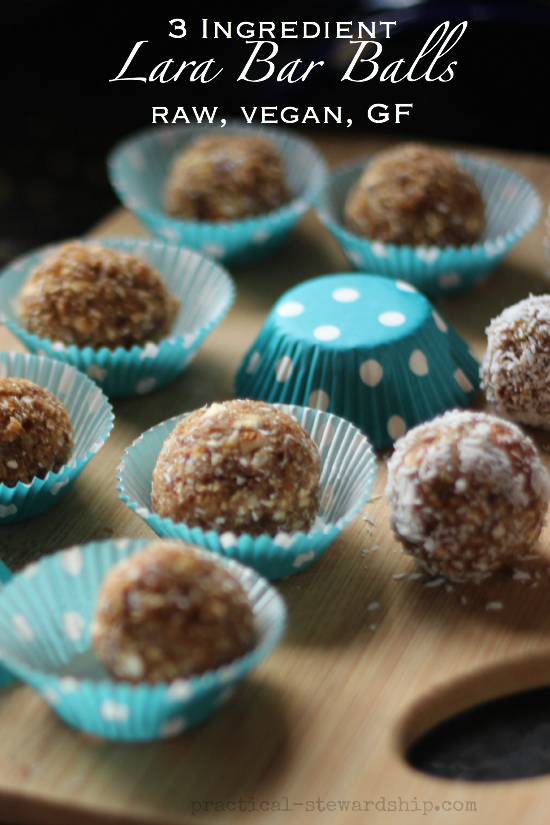 Do you need to bring a quick dessert to a party? Or do you want a healthy snack that you can whip up in a jiffy? Here is a recipe that requires no baking, is fast, tasty, and best of all, is TOTALLY healthy for you!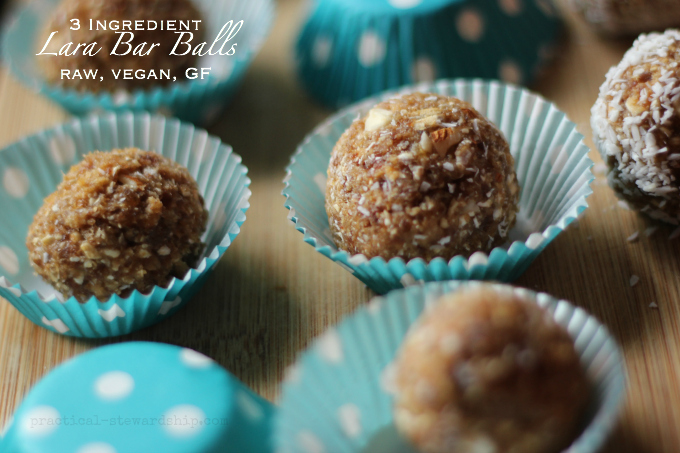 Last summer I was on a short road trip with a group of friends. This car ride changed my life. Seriously! On that car ride my friend Jen gave me a Peanut Butter Cookie Lara Bar. It absolutely rocked my world! It was so good, and I looked on the back of the label for ingredients and saw it only had three ingredients: dates, peanuts, and salt. Really?!? I COULDN'T believe it. With only 3 ingredients, I thought I could attempt it. After that trip, I was on a quest to find out how in the world to make a "Homemade Lara Bar". That's when I discovered Chocolate Covered Katie.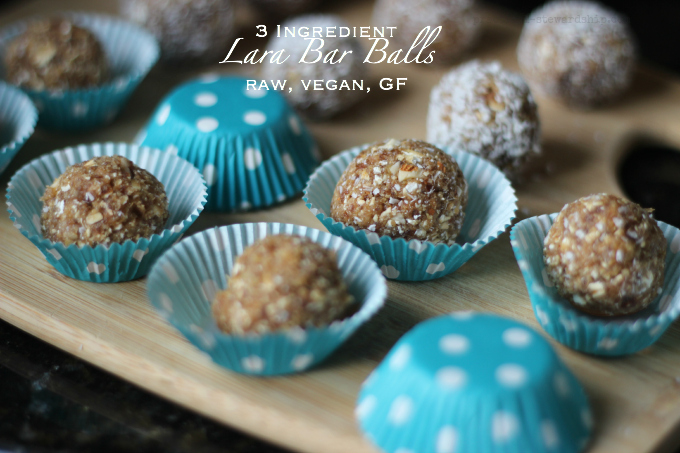 The Lara Bar introduced me to the wonderful world of dates. Yes, dates!!  Using dates is a great way to create "no sugar" and gluten free recipes since they bring a sweetness to every bite and they are the glue that holds ingredients together. Dates are really amazing! If you haven't "baked" with them before, you really should give them a chance. I have been buying them every week at WinCo in the bulk section now, where they have THE best prices for dates (and for the walnuts, too).  The whole pitted dates only cost $2.40/lb.!! At Fred Meyer the pitted dates were $8/lb., and Trader Joe's they were in the $4 or $5 range with the pits, and it was the pits to pit them, let me tell you.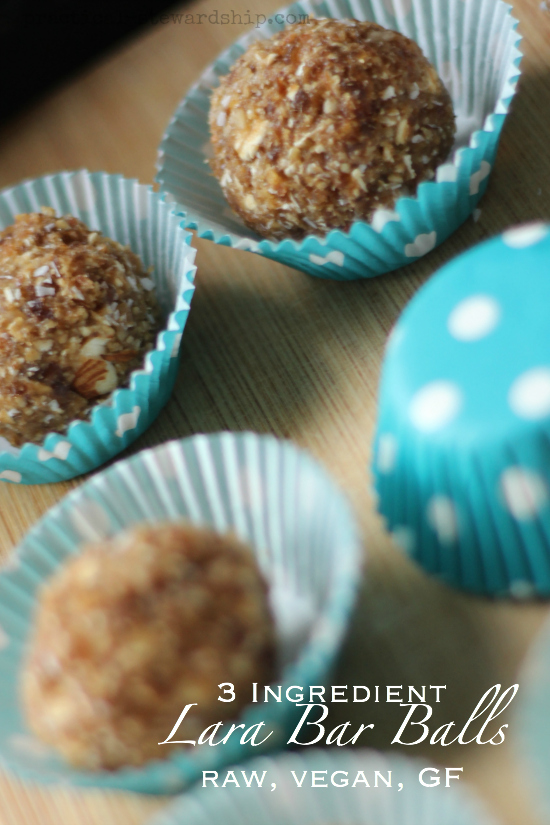 The variations and helpful hints:
Pinch each date to make sure the pit is removed even if you buy "pitted" dates. Those pits are SO hard that you could break a tooth, don't ask how I know. Okay, I didn't break a tooth, but it felt like I could. And I don't want that to happen to you on my watch, okay?
After processing all the ingredients, you can add chopped pecans.
Add 2 T of cocoa powder to make what I call, Chocolate Lara Balls.
Besides walnuts, I have used pecans, almonds, cashews, peanuts, and/or a nut butter for the nut.
You can also add 2 T of protein powder, and shape into bars as pictured below.
I often double the recipe or make 1 1/2 times the recipe.
If the mixture is too moist, gradually add more oats, roll in coconut flakes, or roll in cocoa powder.
If the mixture is too dry (this has happened to me when my oatmeal comes out too fast), add more dates.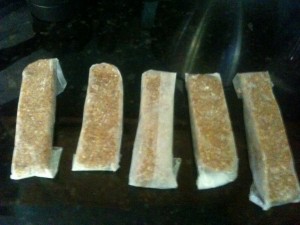 I am not a vegan, but on the quest for better health, you simply can't ignore some excellent, nutrient dense vegan fare. Updated 1/15.
Raw Vegan 3 Ingredient Lara Bar Ball Recipe
Ingredients
1 cup of dates
1/2 cup walnuts
1/3 cup oatmeal (use certified gluten free oats if needed, or you can omit the oats. The balls will just be more moist.)
Instructions
Blend all ingredients in a food processor until the mixture forms one big ball.
Remove, and roll into 1 inch balls.
Enjoy!
Refrigerate leftovers in an airtight container for up to a week.
THIS POST MAY CONTAIN AFFILIATE LINKS THAT COST YOU NO MORE MONEY, BUT SUPPORT OUR BLOGGING EFFORTS. THANK YOU!
Have you read…?