Have you ever thrown blackberries into a smoothie?  Not only do they taste great and add a gorgeous color to smoothies, but blackberries contain fiber, phytochemicals (protects cells and fights disease), the antioxidant anthocyanin, and more.  You can read more about the health benefits of blackberries at Livestrong.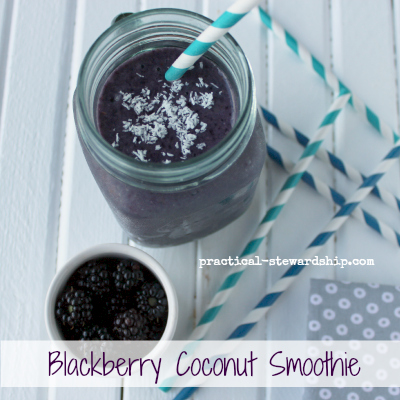 My kids have all been eagerly anticipating the arrival of blackberry season.  Really, they have been waiting months and months!  We all love blackberry crisp, blackberry pie, blackberry jam, quadruple berry shortcake, blackberry waffles or pancakes, and eating just plain old blackberries.  I couldn't wait to try fresh blackberries in a smoothie since we use the frozen the rest of the year.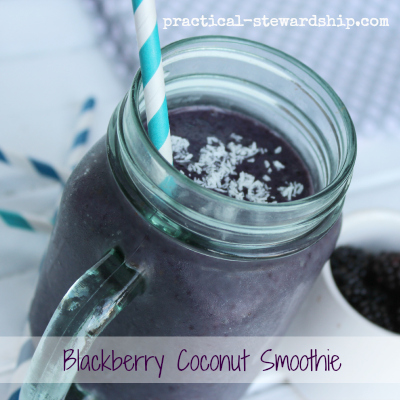 To make the blackberry smoothie smoother, blend everything well without the ice, taste and see if you need to blend more.  Add the ice at the end so you don't warm up the ice by blending it repeatedly.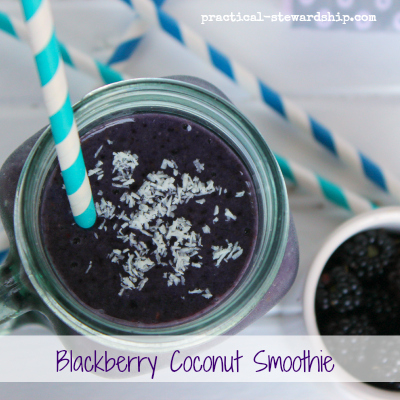 Blackberry Coconut Banana Smoothie Recipe
Yield 2 medium sized smoothies
Ingredients
1 cup blackberries
1.5 cups coconut milk
2 bananas
1/2-1 cup ice
1 T chia seeds, optional
coconut flakes to garnish, optional
Instructions
Blend all ingredients except ice until smooth.
Taste, and blend more to get rid of seeds.
Add ice.
Strain if needed.
Serve immediately.
The Verdict: As long as you have a high powered blender like a Vitamix or are committed to straining your smoothie, this is a great smoothie!  When we had a regular blender, I just added 5-10 blackberries so we wouldn't need to strain the smoothies because it was so laborious.  Love this smoothie with the high powered blender!  Feel free to strain the smoothie as needed, though.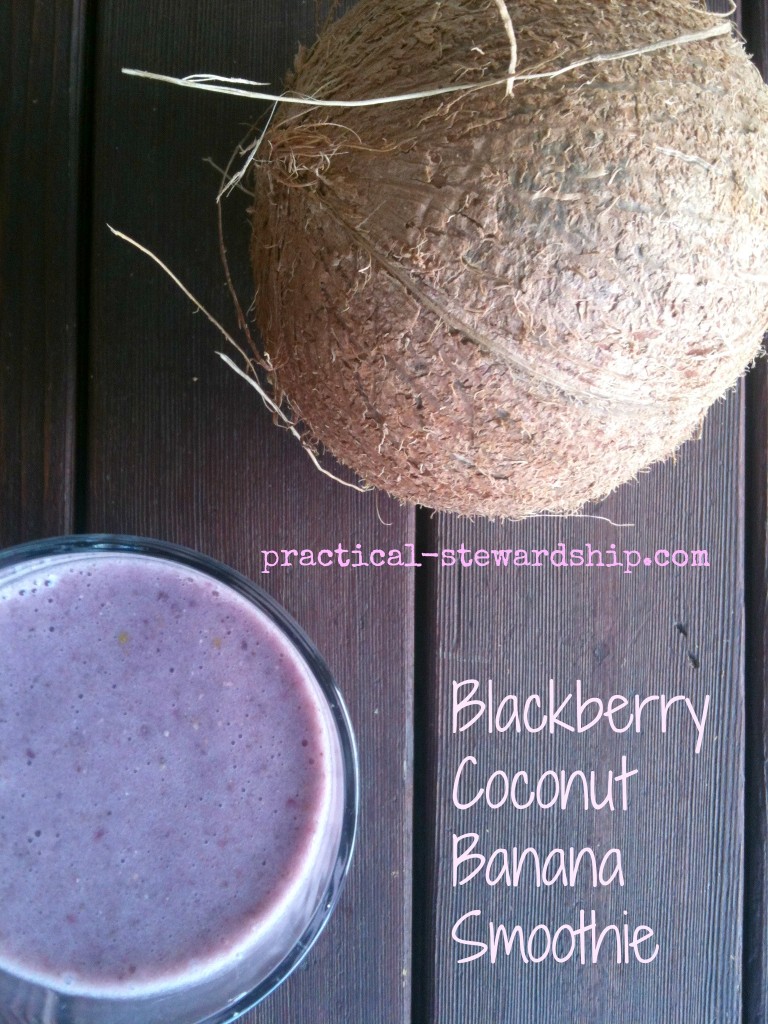 Go here for the complete list of recipes.
Have you tried the Quadruple Berry Shortcake?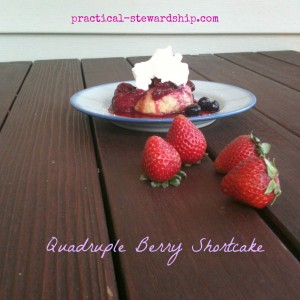 Check out other smoothie recipes here.
Want a code for a free shipping on a Vitamix?  Go here for your code.  Contains an affiliate link.