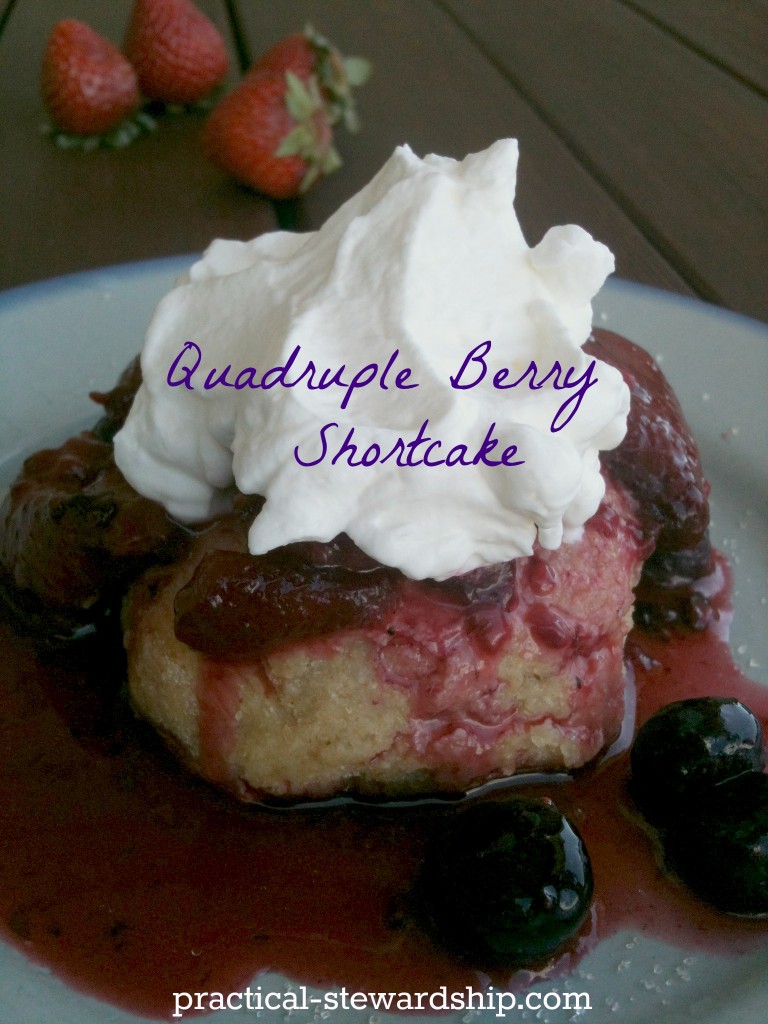 We were at a street fair in Pacific Northwest waterfront town a few weeks ago, and found a little place serving strawberry shortcake.  It was amazing!  When we got home, I went to recreate the dessert using whole foods.  I used my 4 Ingredient Biscuit Recipe as a base for this new recipe.
The Verdict: We all love shortcake so much!!  My favorite part is the shortcake soaked with the berry sauce.  So yum!!
Do you need another use for your blackberries?