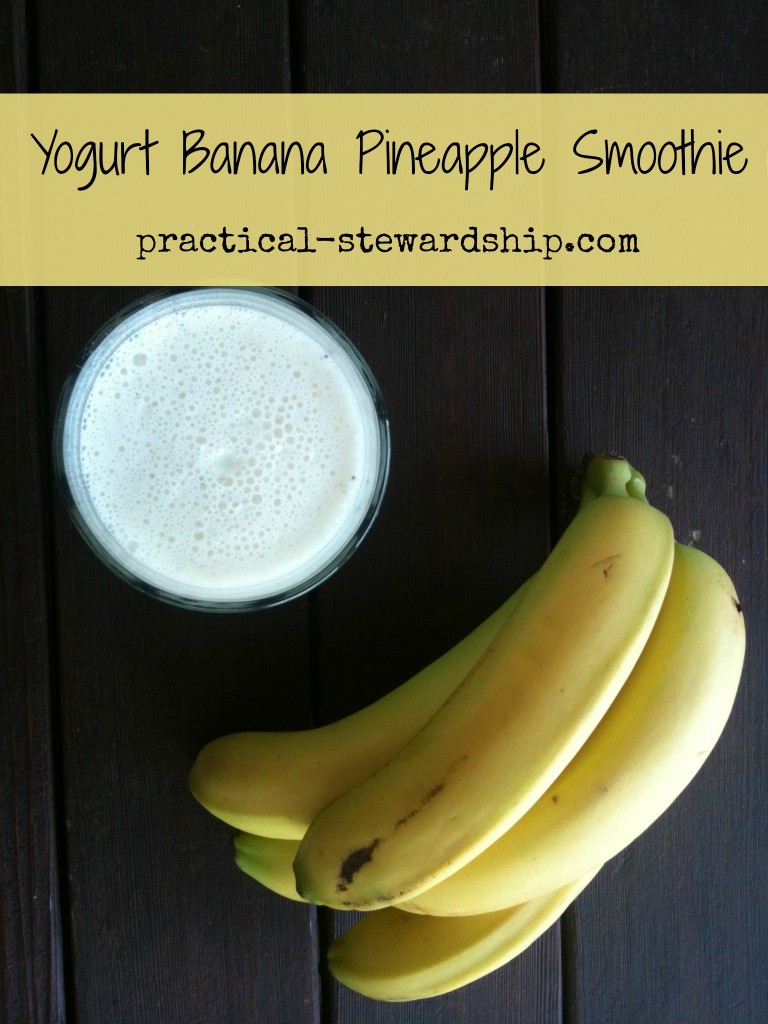 The other day I made a 4 ingredient pizza crust topped with Hawaiian flair.  Since I didn't have any fresh pineapple, I used canned pineapple.  I was left with some natural pineapple juice and thought I need to throw this in a smoothie.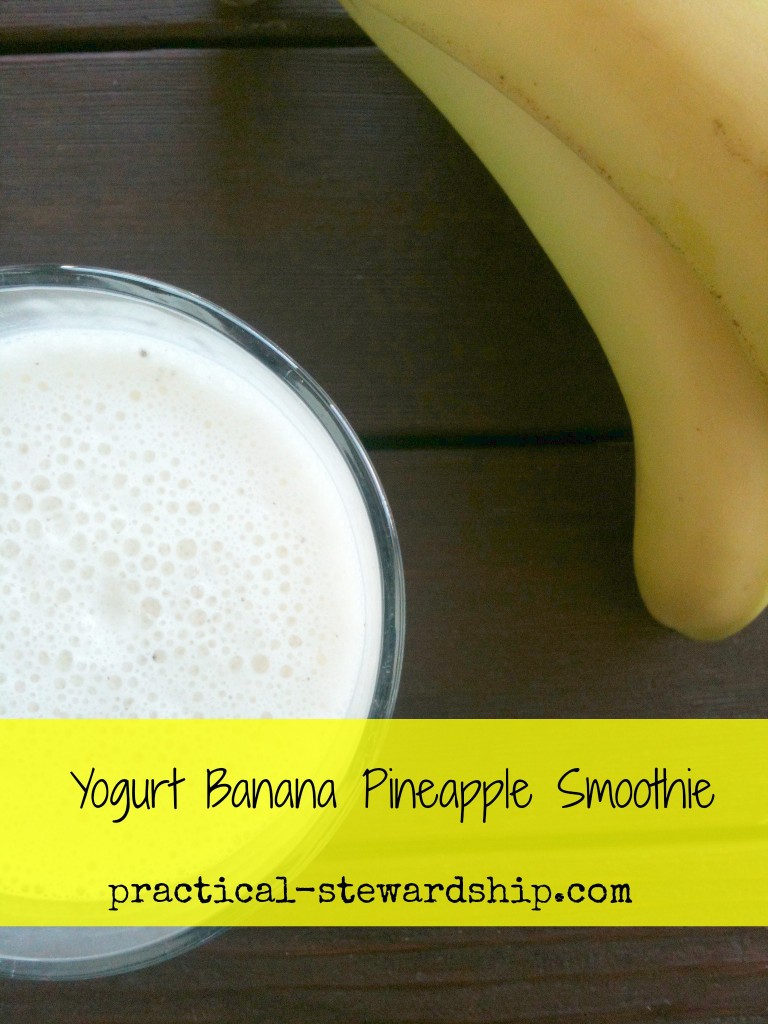 Yogurt Pineapple Banana Chia Seed Smoothie Recipe
Ingredients
2 Bananas
1 cup pineapple juice (you could use real pineapple, too)
1 cup Greek or plain yogurt
1 t chia seed
Instructions
Blend and enjoy immediately!
The Verdict: The results were fantastic! This was a fabulous sweet treat that we drank up quickly!!
Go here for the complete list of smoothies and the complete list of recipes.
We would love to hear from you!  Feel free to comment.  Get free e-mail updates by subscribing here.  Follow us on Facebook and Twitter. "Moreover, it is required of stewards that they be found faithful" (1 Corinthians 4:2 ESV). Thanks for visiting!
Sonja