Homemade KIND Inspired Bars Recipe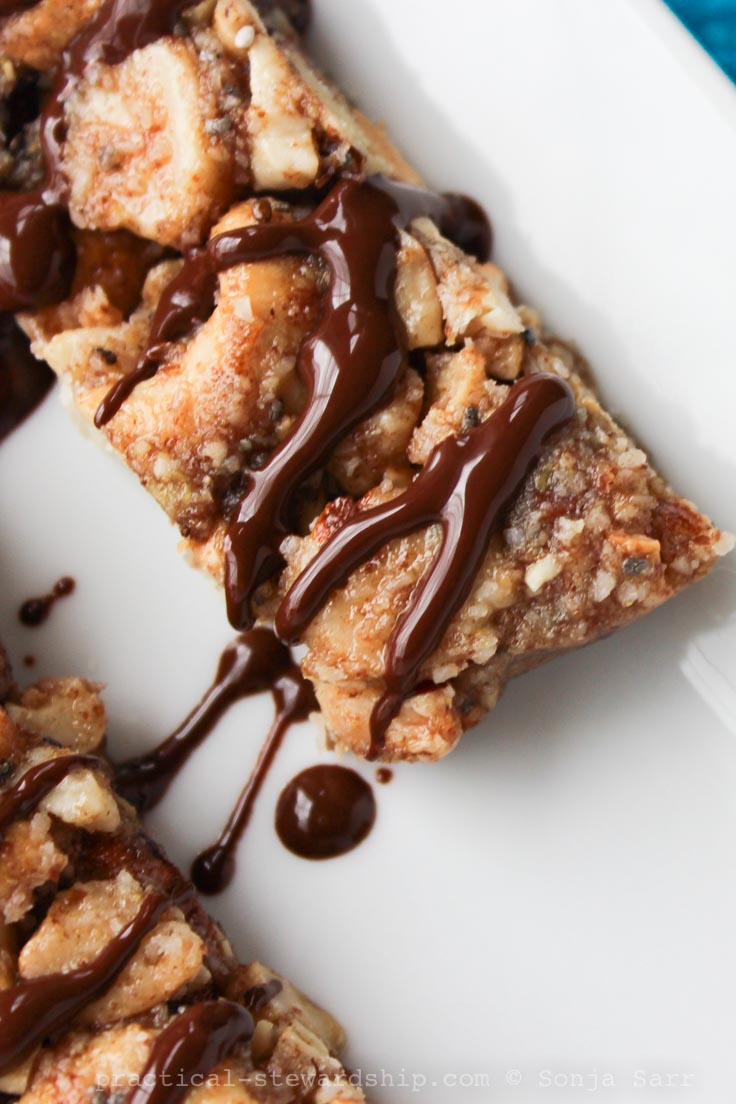 Have you ever tried a KIND Bar?  They are so tasty and hit the spot, but the bars are really pricey.  They typically are well over a $1 per bar.  So it was time to come up with something more frugal.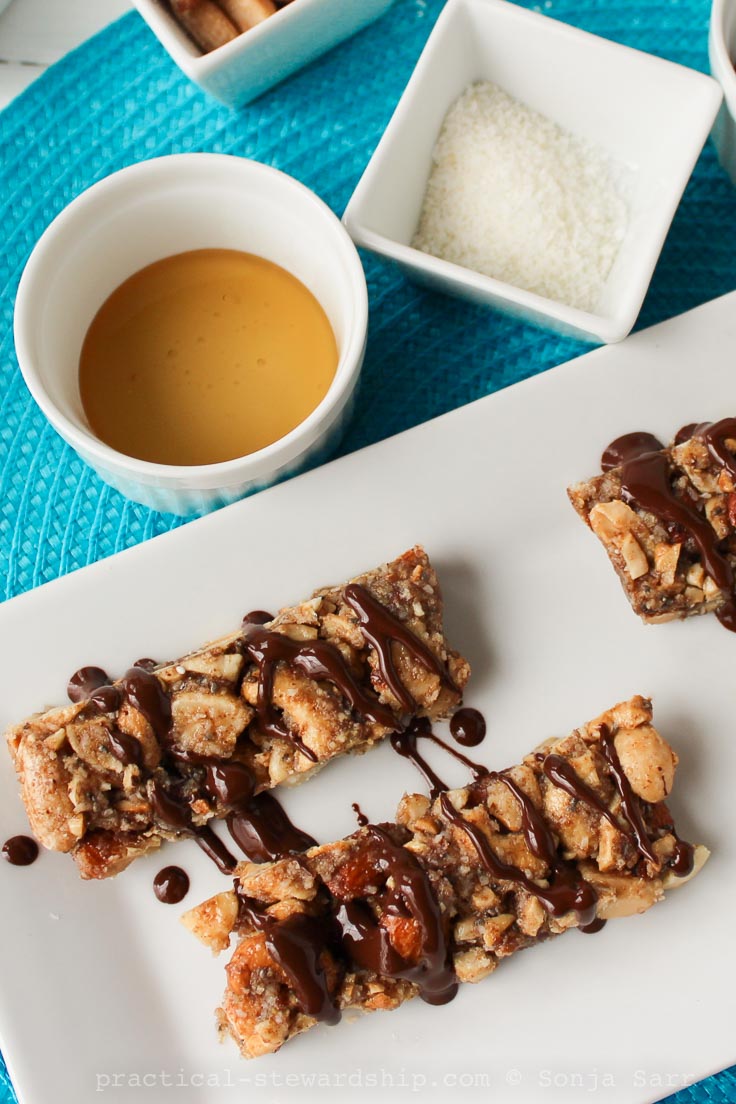 This copycat KIND bar recipe makes me so, so SO EXCITED!  I have been itching to share this for awhile now.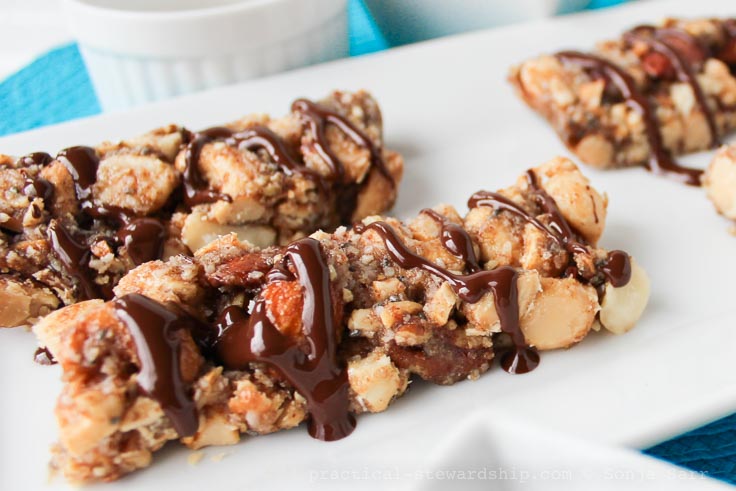 I am going to talk a lot about money in this recipe post because I think it's so fascinating, and I am a bit of a money nerd, loving to know how much I saved by taking the road less traveled.
I was shopping a couple of months ago with my friend, T, and she was buying some KIND Bars for her husband.  At that point I had never had a KIND Bar.  She was going to buy a single one, for I think, $1.79.  Then I found the four pack.  I couldn't believe how much they cost, at $4.74 for the pack of 4, making them $1.19 a bar.  $1.19 is actually cheap for a KIND Bar, since around town $1.79 seems to be the going rate for a single bar.  They are just so delicious that I set out to make my own more frugal version of a KIND Bar.
I was so interested to see how much money I would save (and potentially save my friends) that I did a cost break down.  I am showing the exact amount of money it costs me to make one batch of KIND inspired Bars, which makes 12 bars.  No, I didn't count the gas to the store to buy the bars, or the cost of using the oven to make the bars.  May be they cancel each other out?!?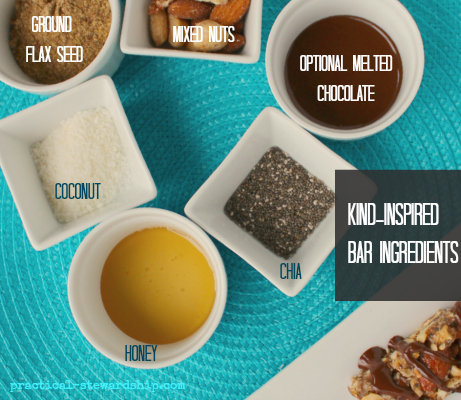 Here it goes:
$5.60 for 2 cups mixed nuts at Costco ($13.99 for 2.5 lb. package)
$0.48 for 1/3 cup of honey at Costco ($13 for 5 lbs.)
$0.08 for 1/4 cup of unsweetened coconut at Winco ($2.74/lb. sold in the bulk section)
$0.05 for 1/4 cup of ground flax seed that I grind myself, purchased at Winco ($0.80/lb. for the ungrounded flax seed)
This totals $6.21 for 12 homemade bars.  If you buy them singly, they are $21.48 ($1.79 x 12), and if you buy three 4 packs, it's $14.04 for the 12 bars.  So that's a savings anywhere from $7.83 to $15.27 for 12 bars!!
Yes, the ingredients are expensive, mainly the mixed nuts and honey, but this is such a tasty and healthy snacks.  I know the mixed nuts you can get for cheaper if you buy them with peanuts, but I like the mixed nuts from Costco that don't have any peanuts in them (even though I am not opposed to peanuts).  Making your own is so much more frugal and economical, plus they are fresh and scrumptious.As far as the recipe is concerned, I started with this recipe as a base, but the bars were thin, and it had way too much coconut for my taste, so I experimented, experimented, and experimented some more.  My family has thoroughly enjoyed all of my experimenting, because even when I made them too sticky, they still tasted great.
Homemade KIND Inspired Bars
Ingredients
2 cups mixed nuts, coarsely chopped
1/3 cup honey (I've made them with maple syrup for vegan)
1/4 cup unsweetened shredded coconut
1/4 cup ground flax seeds
1/2 to 1 t chia seeds
optional, 1/4 cup dark chocolate chips & 1 t coconut oil
Instructions
Line an 8x8 pan with parchment paper, or grease the pan. I have done both.
Preheat the oven to 350 degrees.
Combine all ingredients, minus the chocolate. If you combine the ingredients in a mixer, like a Kitchen Aid, the nuts will grind up more. So if you like be chunks of nuts, mix this by hand.
Press nut mixture into your pan. I like to use a damp potato masher to make the process easier.
Bake for 18-22 minutes, or until the edges are lightly brown.
If you are drizzling on chocolate, do it now. (I like to melt 1 t coconut oil mixed in with the chocolate chips to smooth it more. I melt both together for 30 seconds in the microwave; mix and heat for another 30 seconds, and then drizzle.)
Cool for 15 minutes, and cut into bars.
Store in a cool, airtight container.
The Verdict: I can't tell you how much I am absolutely in love with these bars, and really my whole family is.  We eat them for desserts or snacks.  They can be portable, and are just plain fabulous.  I absolutely love a drizzle of chocolate on them.  YUM!!
Troubleshooting: If they end up too sticky for you, just roll the bars in some coconut to absorb the honey.   I think when they are mixed by hand, the bars are stickier.  The mixer breaks down the nuts a bit to give the bars more area for the honey to stick to.  The bars don't seem really sticky to us at all.
Need other snack ideas?
4 Ingredient Almond Butter Granola Bars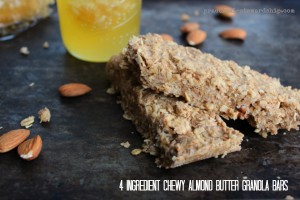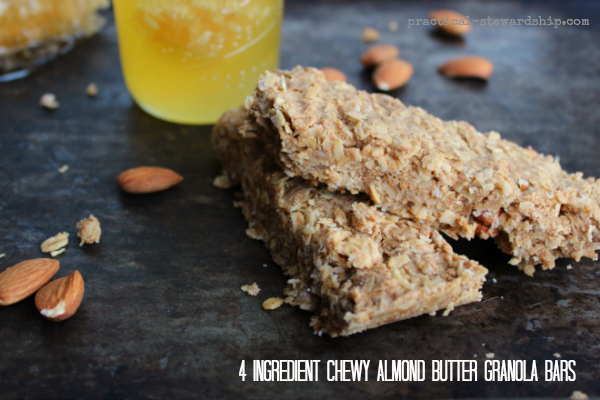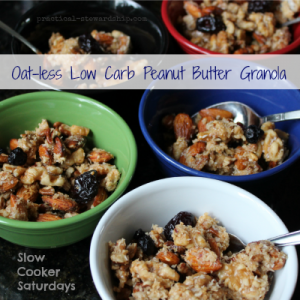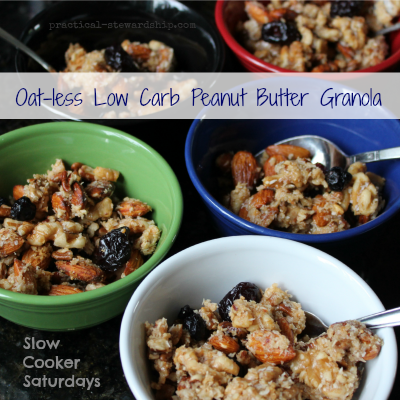 Interested in following our Snack Attack board on Pinterest? 
THIS POST MAY CONTAIN AFFILIATE LINKS THAT COST YOU NO MORE MONEY, BUT SUPPORT OUR BLOGGING EFFORTS. THANK YOU!