Kid-Friendly Crock-pot Wassail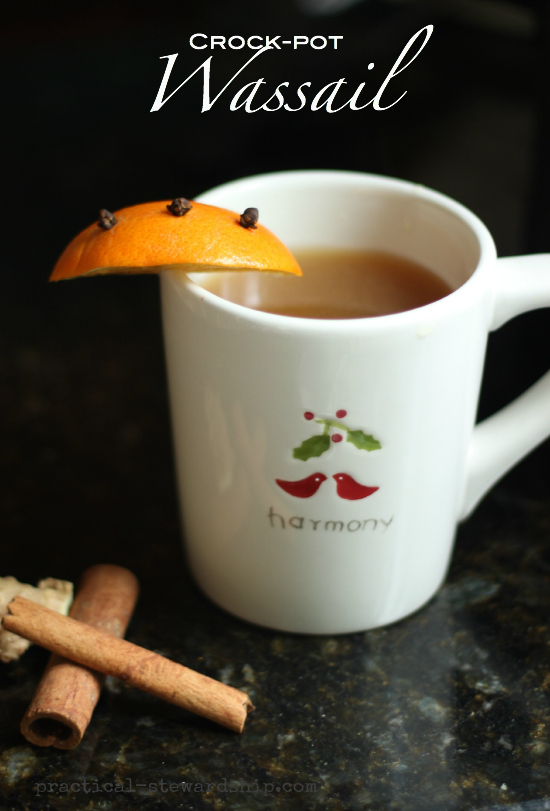 Are any of you Christmas Caroling this year?  Wassail can help to set the mood of singing, feasting, and celebration at Christmas time. In fact, "Here We Come A Wassailing/Caroling" is one of my favorite choral Christmas songs.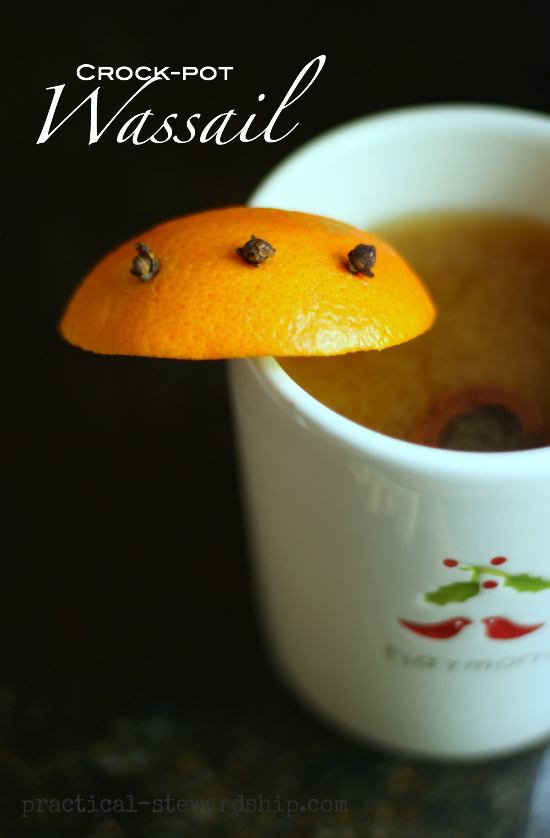 As an aside, the song reminds me of the A Christmas Carol by Charles Dickens.  Every year my husband and I read it to our family (mostly my husband, though:).  This year we have already watched 4 different versions of A Christmas Carol, the ones starring George C. Scott, The Muppets, Mickey, and Jim Carrey. The story is a classic, and I believe it is an amazing tale of God's mercy on man.  We can change, even late in life, and prioritize.  People and relationship are more important than money.  Here is our kid friendly version of Wassail.  It is low in sugar than other versions you may find.  Feel free to add more sugar to taste, as the sweetness cooks away some.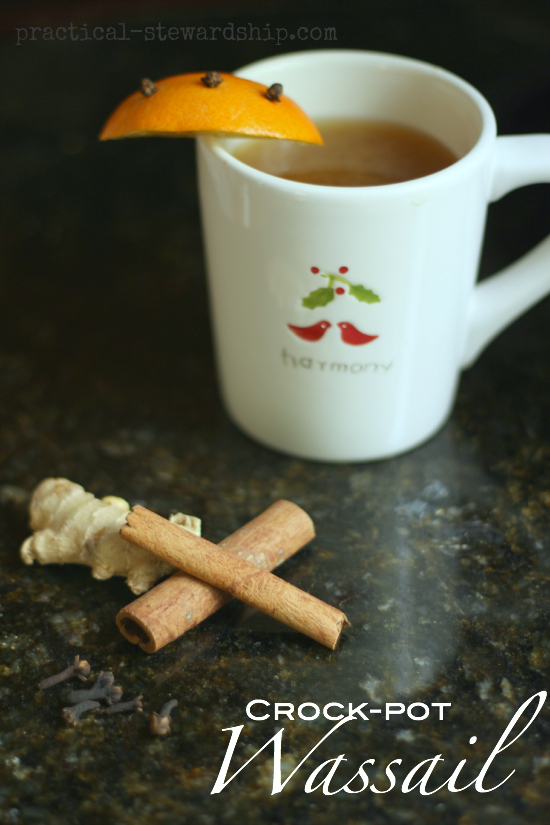 The Verdict: Activate your senses. The aroma of the crock-pot wassail fills a room with Christmas cheer. This is such an easy drink to make, tastes amazing and it's a hit with the kids, too!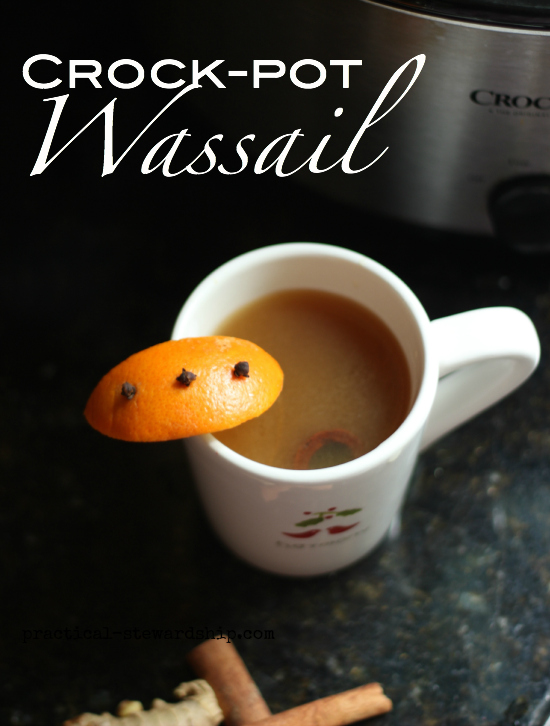 This recipe is easily halved if it seems to much for you. **Updated 12/14.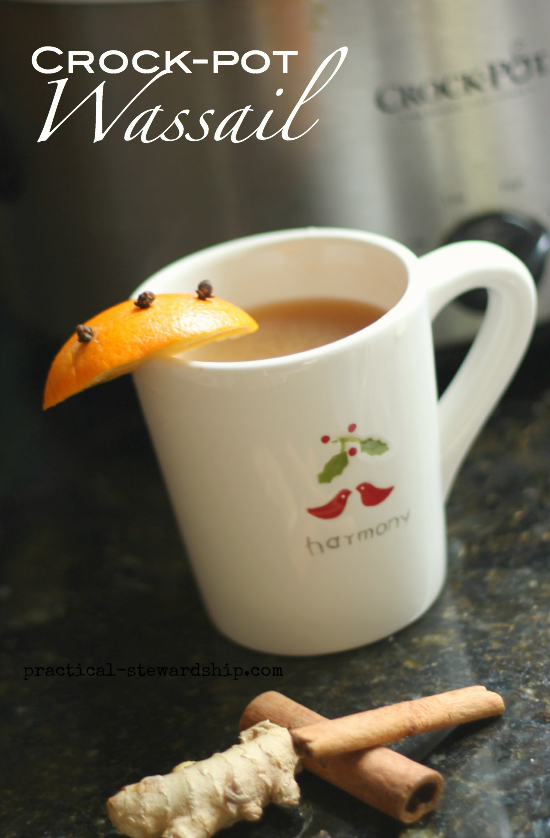 Kid-Friendly Crock-pot Wassail
Ingredients
96 oz. (3 quarts) bottle apple cider
4 cups (1 quart) pineapple juice
the juice of 2 lemons
1 orange
2 cinnamon sticks
2 pieces crystallized ginger
1/4 cup organic sugar, optional I'll use organic sugar if I don't have the crystallized ginger.
1 nutmeg or 1/2 t ground nutmeg
whole cloves or, 3/4 t ground cloves
Instructions
If you are using whole cloves take your orange, and poke holes into it, and place cloves in the holes all around the orange in a pattern conducive to being sliced.
Place all ingredients into a large crock-pot (at least a 5 quart crock-pot).
Stir well.
Cover, and cook on high for 2 hours or low for 4 hours.
Serve warm, and enjoy!
Have you tried Crock-Pot Apple Cider?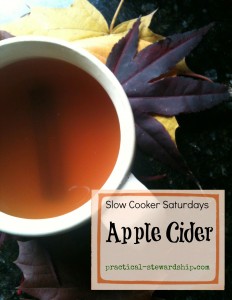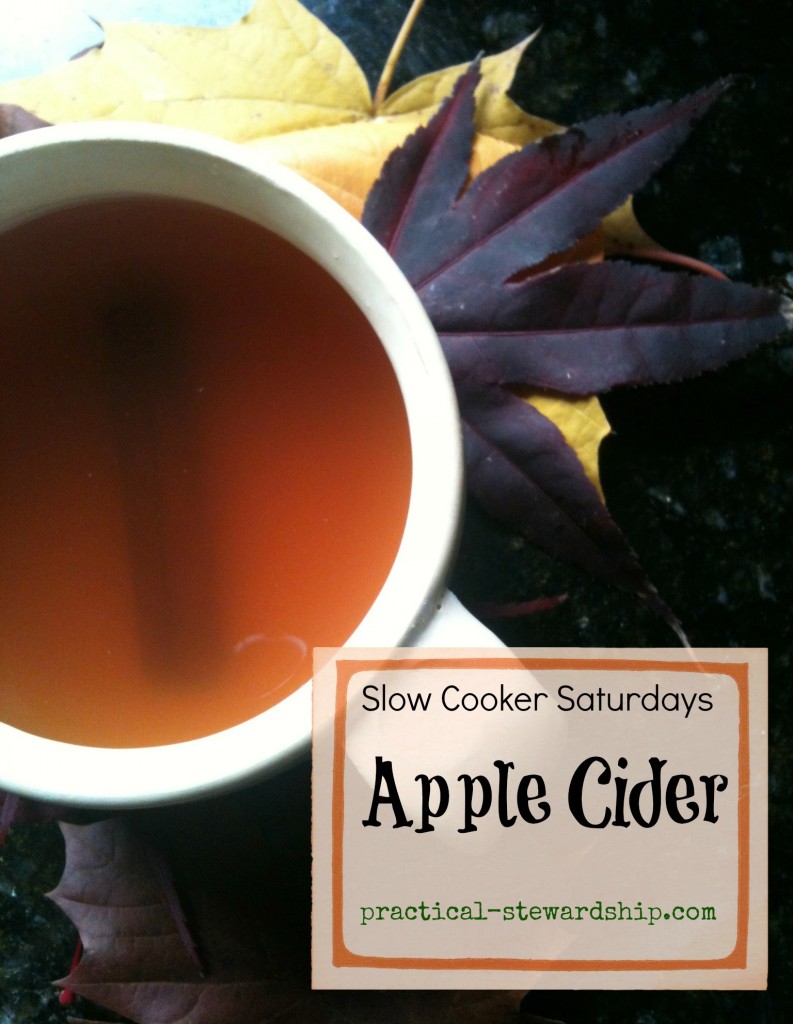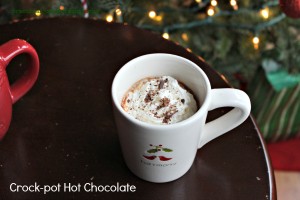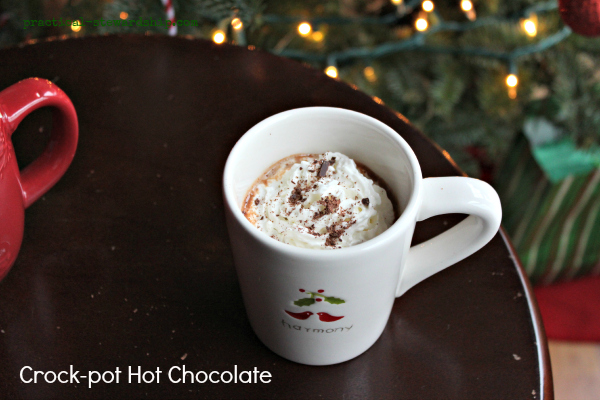 Do you have any traditions you do as a family?
THIS POST MAY CONTAIN AFFILIATE LINKS THAT COST YOU NO MORE MONEY, BUT SUPPORT OUR BLOGGING EFFORTS. THANK YOU!