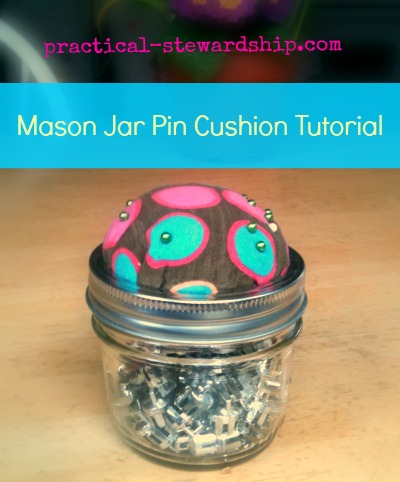 Mason jars are ever-growing in their popularity, and they certainly aren't used just for canning anymore.  Here is a super quick tutorial that would be a great gift for all of those seamstresses in your life, or keep for yourself:).   This might make a great Mother's Day Gift or Teacher Appreciation Gift, too, as you could really store any little do-dads in them.
In case you are wondering pictured above I have stored the tops of glass ornaments since December.  Anyone have a use for them? 
What You Will Need:
mason jar, jar ring, and lid
square of fabric
fabric scissors
fun scrapbook paper (plain paper is fine, too)
scrapbook scissors
pencil
glue gun, & glue
batting or re-purpose other material for stuffing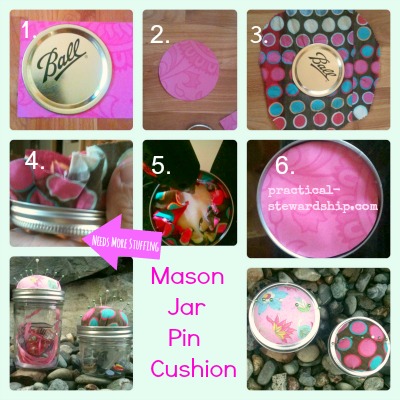 The How-to:
Trace the lid onto the scrapbook paper.
Cut out the circle, and then cut around it again making it just a hair smaller than the original circle.  This is to get rid of some of the bulk.
Cut a circle out your material, making it approximately 1-2 inches larger than your lid all around.
Place batting or stuffing on top of the lid, and place the circle of material over the lid.  Put the jar ring on top of the batted lid to get an idea what it will look like.  This is the time to put more batting in if needed.
Cut excess bulk fabric off, and hot glue fabric to the bottom of the lid.
Hot glue the scrapbook circle over the fabric ends.
Enjoy!
The Verdict: In the first mason jar pin cushion I made, I used more of that polka dot material as the stuffing.  It works, and hold the pins in very well, but it's more difficult to pull the pins out of than pin cushions I have made from commercial batting.
Here's another no sew pin cushion project, the Tea Cup or Mug Pin Cushion Tutorial: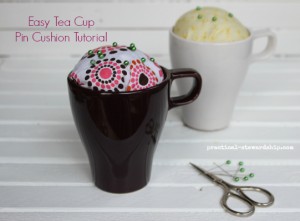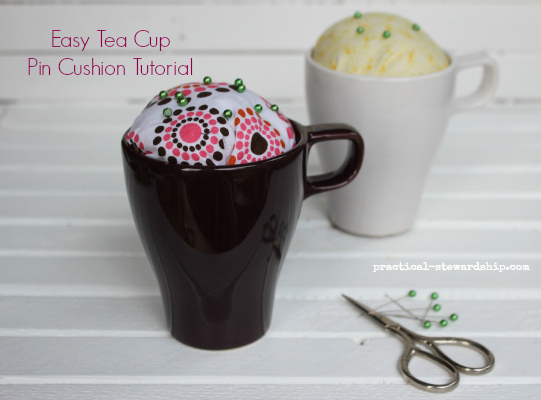 Do you know what you are giving for a Mother's Day or Teacher Appreciation Day Gift?  Have you thought of giving food?  I have included a cost breakdown with the homemade granola.