Homemade Barbecue Sauce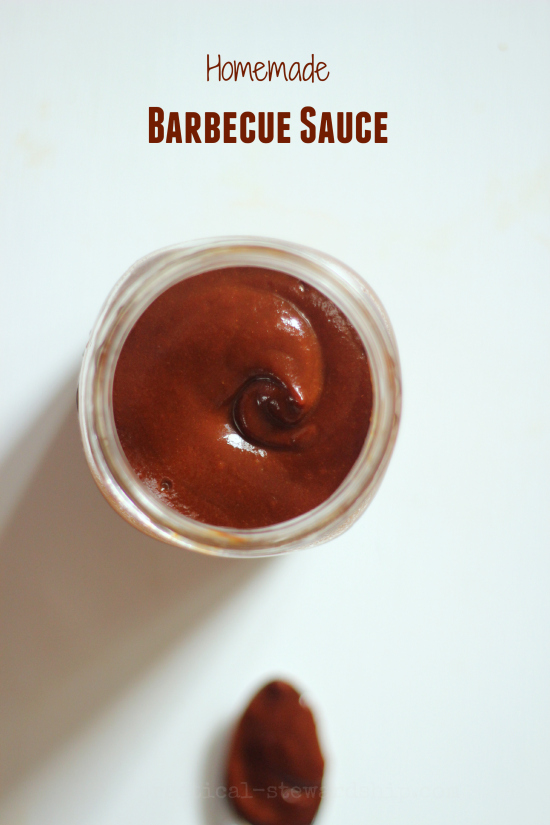 Barbecue sauce is my absolute favorite condiment! If I have a burger, it's my choice sauce. If I have sweet potato fries, barbecue sauce is the perfect partner. And on the rare occasion I eat a hot dog, out comes the barbecue sauce. JSarr says I ruin meats by adding it. I think I am only enhancing it, thank you very much:)!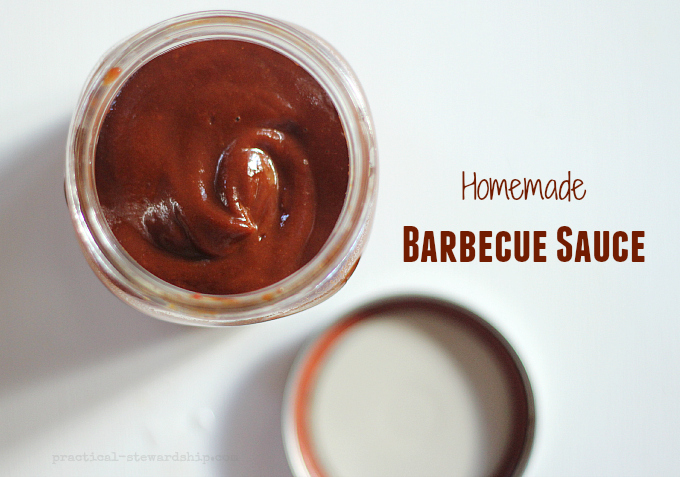 Since JSarr isn't into mayonnaise, or should I say, the m-word (I try not to say it around him for fear it will sicken him on the spot), I stopped buying it since I was only one trying to get through a jar of the m-word.  For years I always ended up throwing away the majority of the jar. Anyway, my taste buds also changed during this time, so I moved on to barbecue sauce.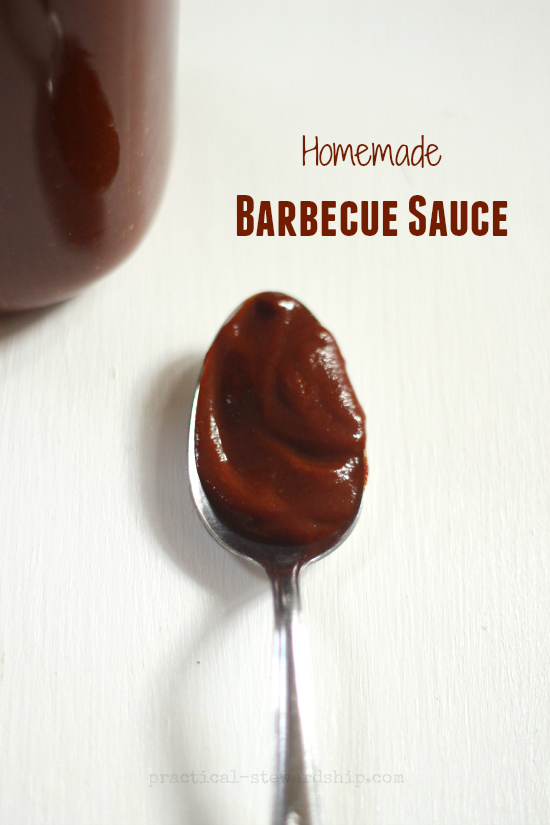 Have you ever looked at the label of conventional barbecue sauce?  Often times the first ingredient is high fructose corn syrup which means that there is more high fructose corn syrup than any other ingredient. Yikes! We started getting more aggressive about taking high fructose corn syrup, also known as HFCS, out of our diet when our first child started eating solids over seven years ago.  I remember standing in front of the applesauce at the store reading the back of labels, thinking 'I don't want to put that in my baby's body'.  With HFCS's link to diabetes, obesity, and many other dangers (you can read more at LiveStrong) we knew it was time to stop buying the sodas, ketchup, salad dressings and anything else that contained HFCS and find healthier alternatives.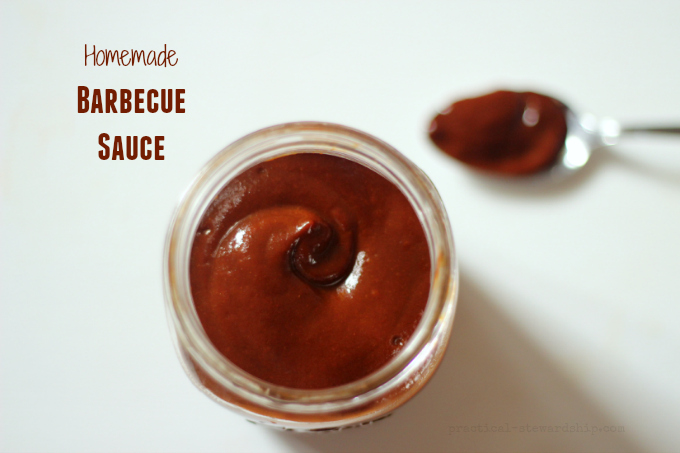 So started the journey to eliminating the HFCS. I then started buying Bull's Eye Barbecue Sauce because it didn't have the HFCS. And whenever we are nearby a Trader Joe's, I would pick up their two different versions.
Recently I have been into making some of my own sauces, so I thought it was high time to make my own homemade barbecue sauce. I collected recipes for a few months, and picked out my favorite spices and observed ratios. The family approved!!
This is a super, super easy recipe to put together.  You don't even need to use your stove top.  I can't believe it's so easy, and I had never done it before now. I guess it's like most things in life. You just gotta do it.
The Verdict: All the family loved this!  I especially love it with homemade sweet potato fries!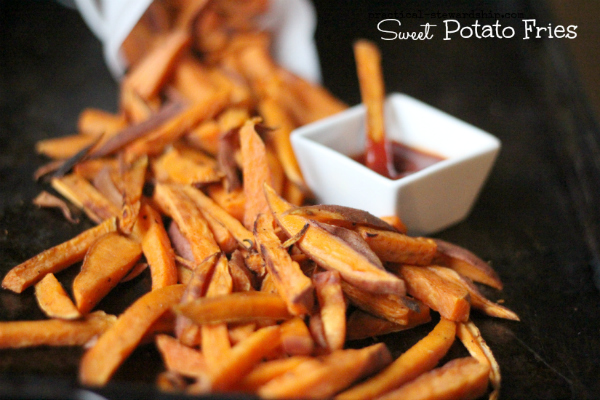 Some notes on the recipe: You could use the 2:1 ratio of tomato sauce to natural sweetener to experiment with your own recipe.  Don't be afraid to substitute different seasonings.  I have substituted honey for the molasses and done a mix of molasses and honey. I don't know what I like better; they are both great.  This recipe easily doubles. If you don't have tomato sauce, and don't want to wait until you get to the store, you could use some pasta sauce, tomato paste diluted with water until it's the consistency of sauce with extra spices, or ketchup.  This might change the flavor a bit, but I would adjust the seasonings accordingly.  Also, if the seasonings are too gritty or the sauce is too thick, use a blender, or you can dilute the sauce with water in teaspoon increments. If the garlic has made this too spicy, simmer the sauce on the stovetop for 15 minutes.
Homemade Barbecue Sauce
Ingredients
1/2 cup tomato sauce
1/4 cup molasses
1 t apple cider vinegar (look for it with "The Mother" like Bragg's for good gut health)
1 t Worcestershire sauce (look for it without corn syrup or high fructose corn syrup like Annie's)
4 T paprika
2 garlic cloves or to taste, minced
1 t onion powder
1 t Himalayan Salt, or sea salt
1/8 t crushed pepper flakes (or to taste)
dash of Cayenne pepper
Instructions
Blend all ingredients until smooth and combined, and enjoy!
Adjust seasonings to taste.
Refrigerate up to 1 week, or freeze.
What are your favorite homemade sauces?
We LOVE Spicy Ginger Sauce…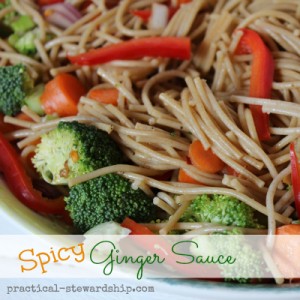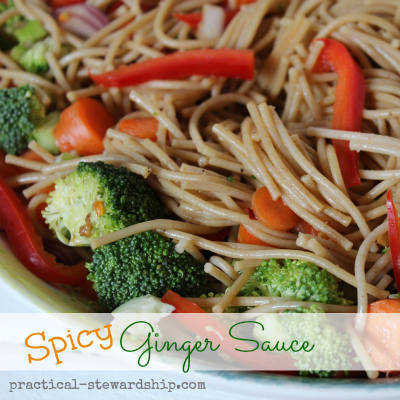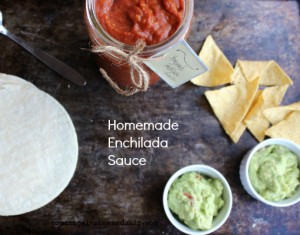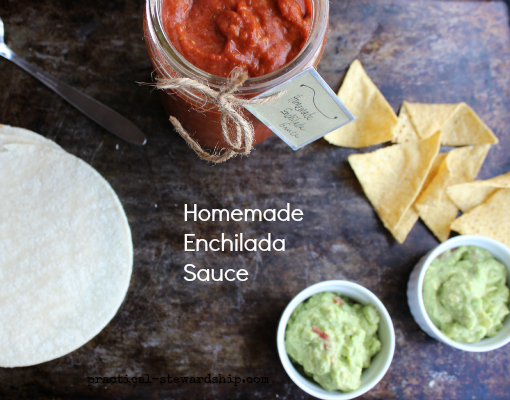 THIS POST MAY CONTAIN AFFILIATE LINKS THAT COST YOU NO MORE MONEY, BUT SUPPORT OUR BLOGGING EFFORTS. THANK YOU!
SHARING AT WEEKEND POTLUCK, ALLERGY FREE WEDNESDAY, AND 

SOME OF THESE GREAT LINK PARTIES

.