This past weekend I was blessed to attend a baby shower for my friend, Aisha who just had her second baby. Both of her children are girls, Paige and Poppy. I have a special place in my heart for families with two girls, since that is how I grew up. And our first two children are both girls. But now my girls have a pesky, fun-loving little brother to boss around.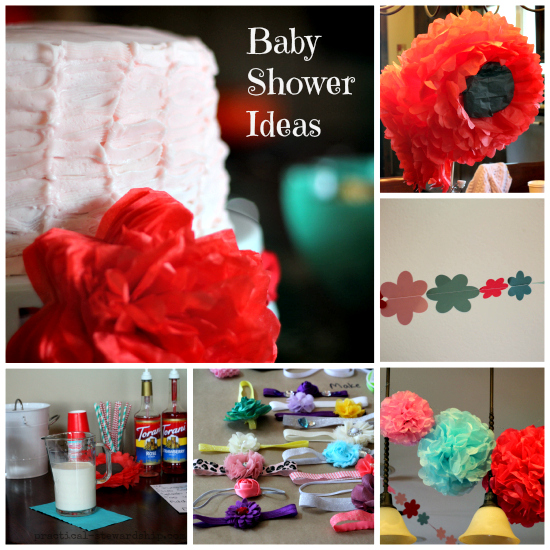 Anyway, my friend Amanda decorated for the party along with making and decorating the cake. She has a gift for creating fun party atmospheres and giving attention to detail. The whole display was so beautiful I wanted to capture it on my camera. I originally took some pics with my iPhone, but wanted better pics, so I got my good camera, and was able to take some pictures of the beautiful shower for Aisha and her family.
I asked Amanda and Aisha permission to share the fun time. If you are hosting a baby shower for a girl, this may inspire you with some fun ideas.
Since Poppy is the baby's name, Amanda went with a poppy flower theme. Poppies were everywhere. So cute! Here is a tutorial on how you make them.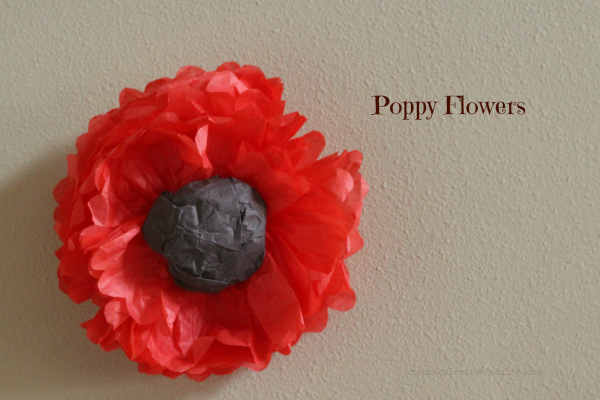 Amanda also had celebratory tissue flowers or tissue pom poms floating from above.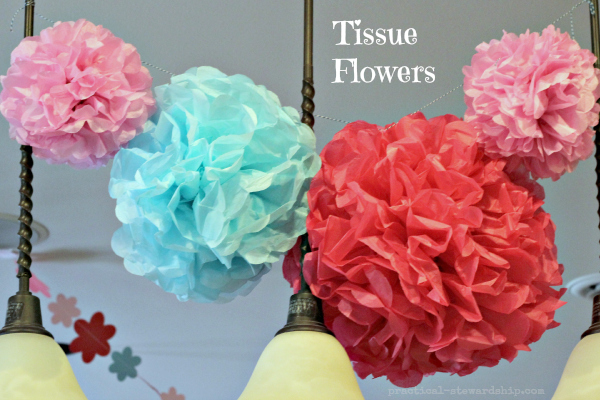 There was a headband making station. The station was stocked with a variety of different colors and sizes of headbands, along with flowers and jewels to make for little Poppy. Glue guns were warmed up and ready for the challenge. What a great idea!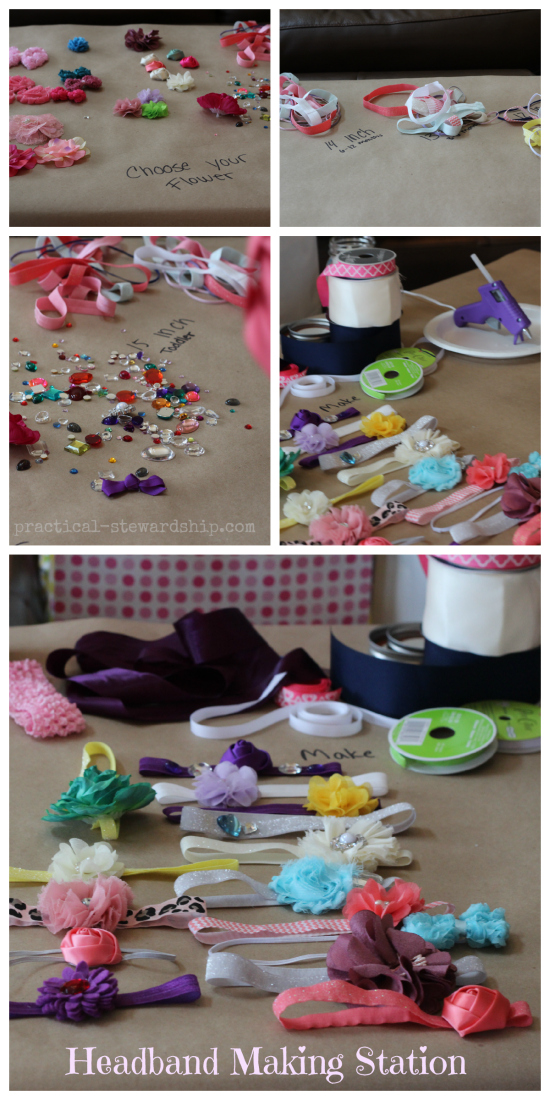 Amanda had garland zipping along throughout the house. Garland is so festive, and I love the idea of sewing paper flower cutouts together to make a fun garland. Zip your cutouts through a sewing machine and you have a fun string of garland. It's on my mental someday list!
There was also a Make-Your-Own Italian Soda Station with step-by-step instructions:
ice
2 pumps of flavoring
club soda
a splash of cream
top with whip
And look at this ribbon cake Amanda made that morning. True artwork I tell you.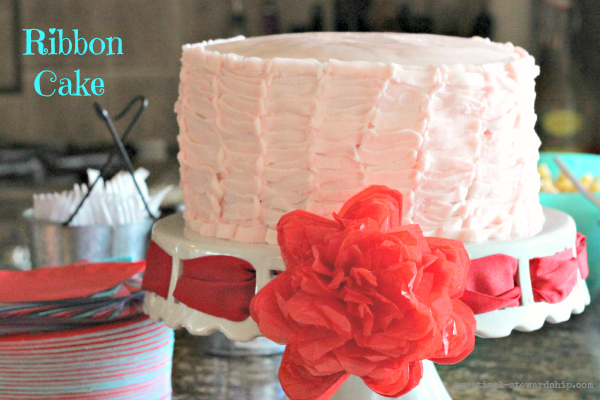 Great job, Amanda, and congratulations Aisha and family on the birth of little Poppy!
Need ideas for an outdoor birthday party?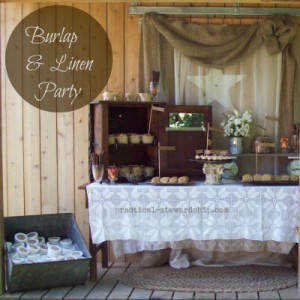 This post contains affiliate links and does not cost you anything more, but supports our blogging efforts. Thank you for your support.