Are you looking for a thoughtful teacher appreciation gift to give your kids' teachers? Last year I gave my kids' teachers little pails filled with a variety of items. You can see them here. This year I decided to give the teachers each a bag of breakfast cookies with a little tag on them that says, "You Are One Smart Cookie. Happy Teacher Appreciation Week!" Below I have included a free teacher appreciation printable with 8 tags. Don't forget the enrichment teachers like the librarian, art, music, and P.E. teachers either!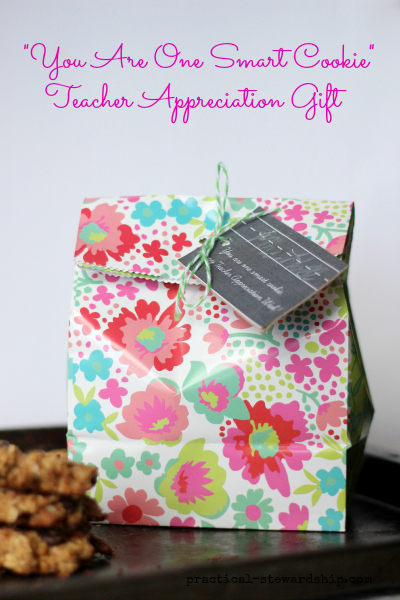 When Jonathan and I had our overnighter in the big city, I found these really cute gift bags pictured above. They were even on clearance. BONUS!
For the cookies I am using this chocolate chip zucchini coconut breakfast cookie recipe because I like a long name. Okay. No. But when I know people may be getting lots of sweet treats, I like to share a healthier option. You can use your favorite cookie recipe. For more cookie inspiration, you can visit our round-up of 12 secretly healthier sweet treats (you won't feel deprived).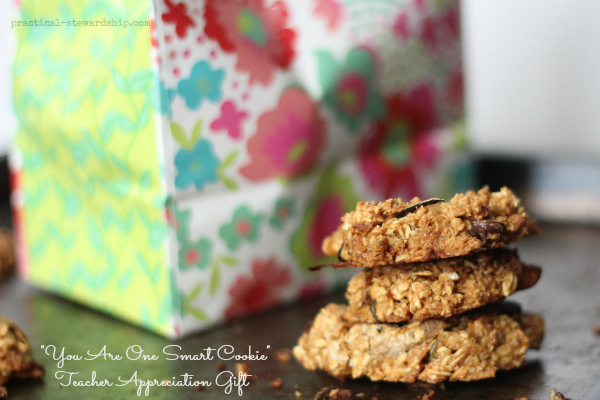 Then I made these printable tags on pic monkey.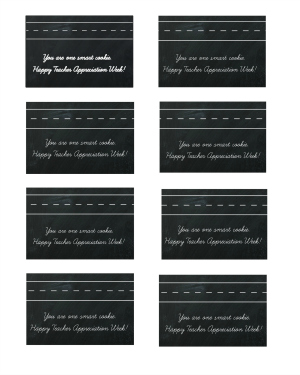 You can easily make your own printables, or if you are interested in the free downloadable printable go here.
The To Dos:
Print your tags on card stock.
Cut the tags out and hole punch them if you'd like.
Bake and cool cookies, and wrap them in parchment paper if needed.
Place cookies in the bag.
Fold top of bag over.
Hole punch bag twice.
Tie tag on the bag with twine/ribbon/string.
Enjoy giving!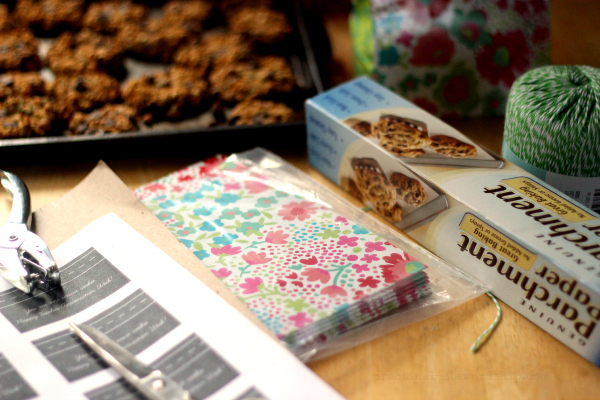 Do you have any fun, frugal gifts for teachers?
Here's a homemade Italian Dressing Mix with Free Printable for Teacher Appreciation.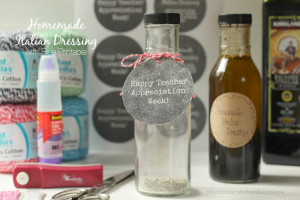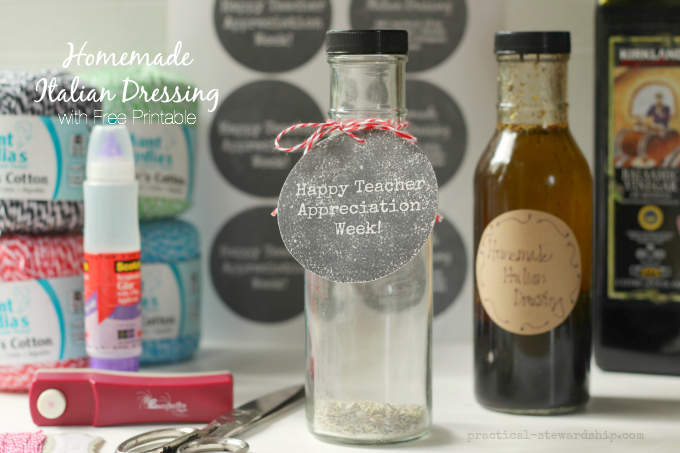 Have you checked out 12 secretly healthier treats?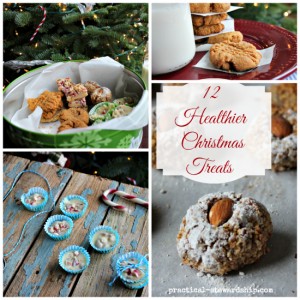 Sharing at  Metamorphosis Monday and some of these great link parties. Featured at Weekend Wanderings.