Dairy-free S'mores Ice Cream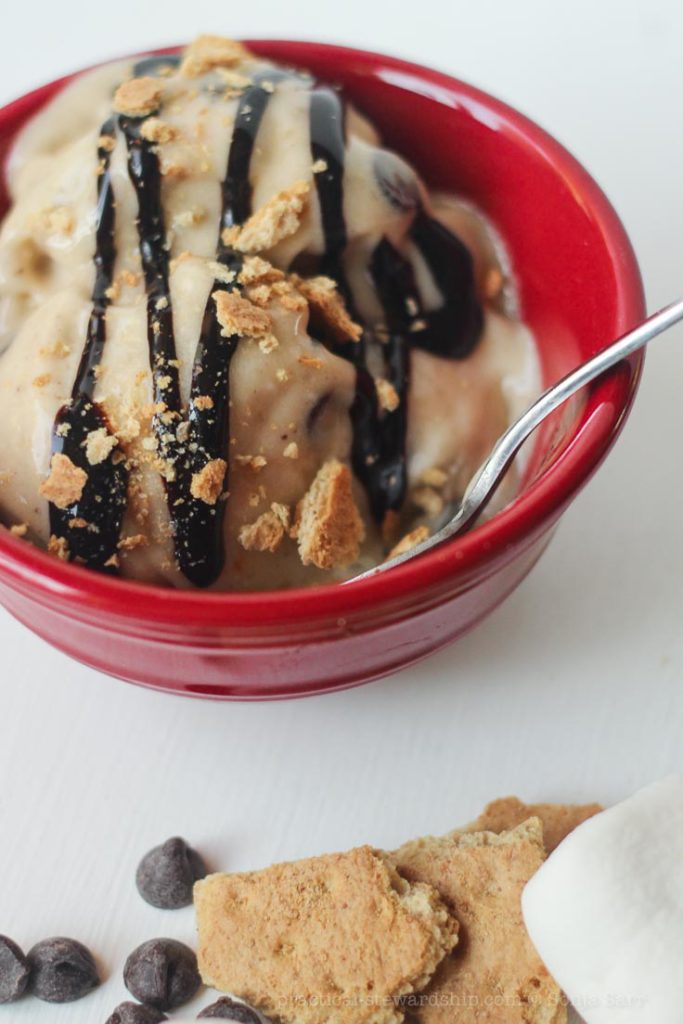 We are in the heart of summer, and with the summer comes sunshine, some happenin' harmonies
, times on the trail, and the blender spinning…among other things. I don't know what the sunshine does to your home in your neck of the woods, but to us in the Pacific Northwest without AC (which is most of us), we have a hard time keeping our houses cool. Yes, we run the fans in our windows and try to come up with some kind of patched together pseudo AC. You see, most of the year there is hardly a need for AC, so when the heat comes on, we just do what we can. I actually try to not say too much about the heat, since I have goosebumps about 10 months of the year, and I invite the warmth.
But with those beautiful rays brings bananas that can't endure the heat of the house. Yellow briskly bows down to brown in the warmth of the weather. And when we can't bear the thought of releasing more heat into the house for yet another banana bread, the mighty banana is redeemed. It is rescued from the fate of the food scraps, swiftly sliced into medallions…and frozen into cold coins of delight.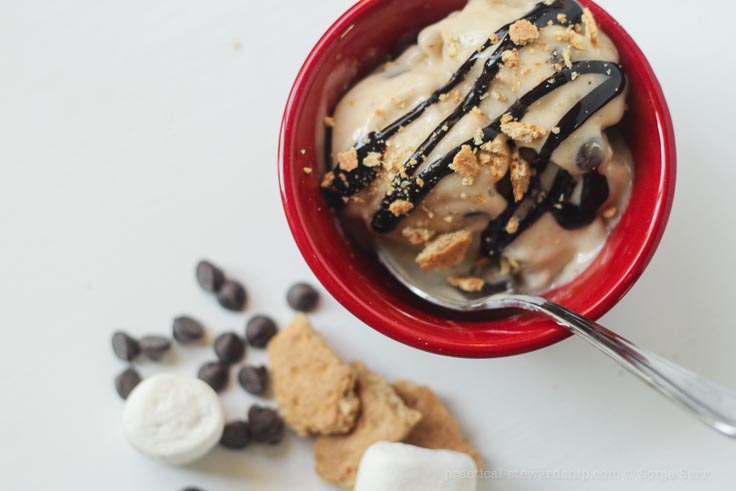 Then we break out our blender to whirl those cold coins into some icy deliciousness. Our blender, the Vitamix (this is not sponsored by Vitamix, I just really believe in it 🙂 has been the catalyst to a myriad of healthy, tasty treats. And after years of waffling, for Christmas 2011, we finally decided to make the big purchase, and we haven't looked back. This high-powered blender has given us the tool to create all sort of culinary delights.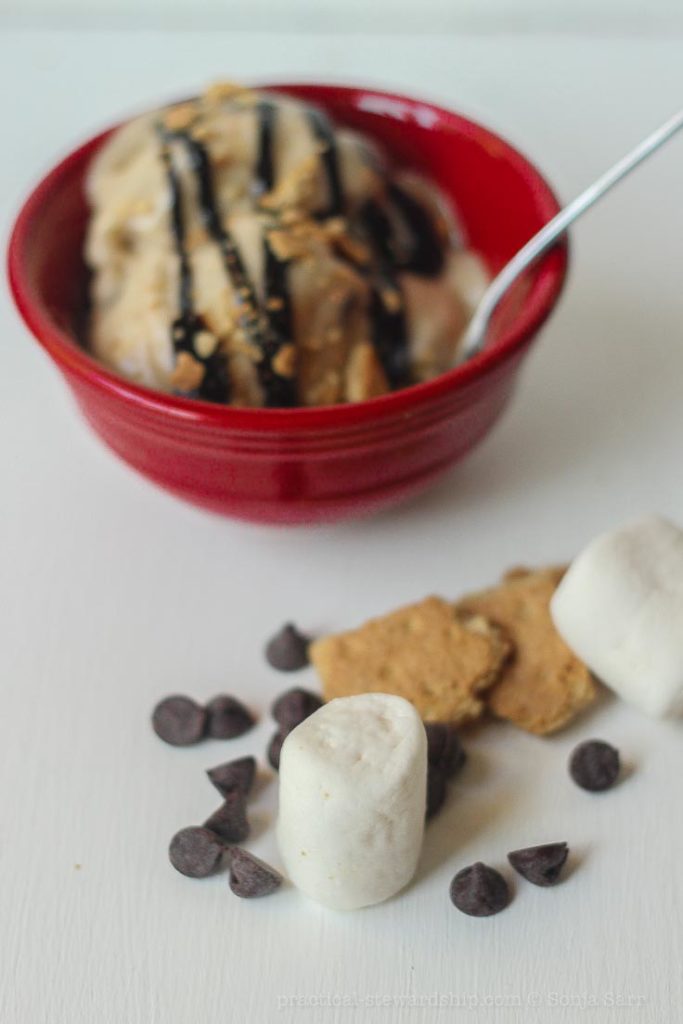 After our jewel arrived, the succeeding summer I started getting into banana "ice creams"…add a little peanut butter, mingled with chocolate chips…but not until the end we quickly learned. Or how about some mint, and then spinach for a natural food coloring and a little iron. Well last summer I had a hankering and a hankering again for some s'mores "ice cream." We had ourselves many s'mores "ice cream" treats that summer.
Then last month while I was wandering the aisles of my favorite little grocer, I stumbled upon Trader Joe's Marshmallows! I thought this was the perfect time to resurrect last summer's indulgence, which behind the scenes isn't really so indulgent after all since the base is the basic banana. But the kids don't have to know that. That's our little secret…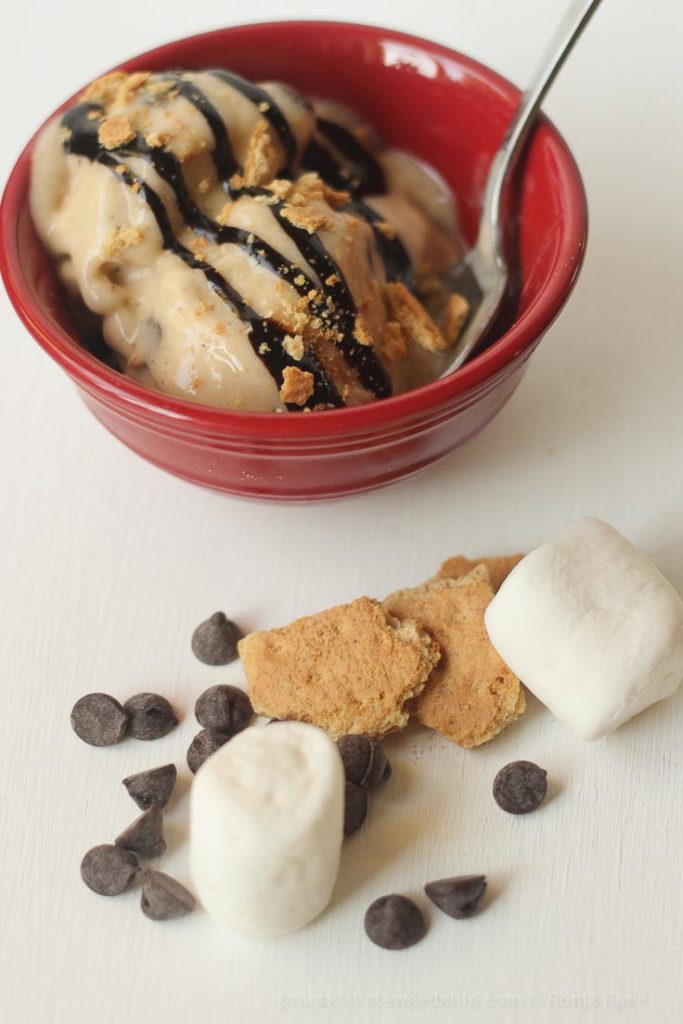 With a little forethought, this Dairy-free S'mores "Ice Cream" comes together in a handful of minutes. Required forethought: slice that banana into coins, and freeze. I just freeze them on a small baking sheet
, and freeze for at least four hours. If you just can't wait that long, you can add ice…but it really is better if you can wait since ice tends to dilute the taste. And NOBODY wants diluted ice cream, so just wait. And you can get gluten-free graham crackers
 and dairy-free chocolate chips
or a chocolate bar if needed.
Dairy-free S'mores Ice Cream
Ingredients
1 Banana per person, cut in coins and frozen
Grahams Crackers, crushed, gluten-free if needed
Chocolate Chips or a chocolate bar, dairy-free if needed
Marshmallows
Milk or Yogurt, by the tablespoon if needed, dairy-free if needed
Ice Cubes, if needed
Chocolate Sauce, optional
Instructions
Use a high-powered blender or a food processor to blend the frozen bananas, stopping to scrape down the sides of the blender as needed. Add milk or yogurt by the tablespoon if needed to get the blender going.
After the bananas are the consistency of ice cream (you may need to throw in an ice cube at a time to make it icier), stir (don't blend) in the graham crackers, chocolate chips, and marshmallows.
Scoop into bowls, drizzle with a little chocolate sauce, and serve immediately, and enjoy!
It's been fun to create different varieties of "ice cream" in the kitchen. Here's some other banana "ice cream" treats…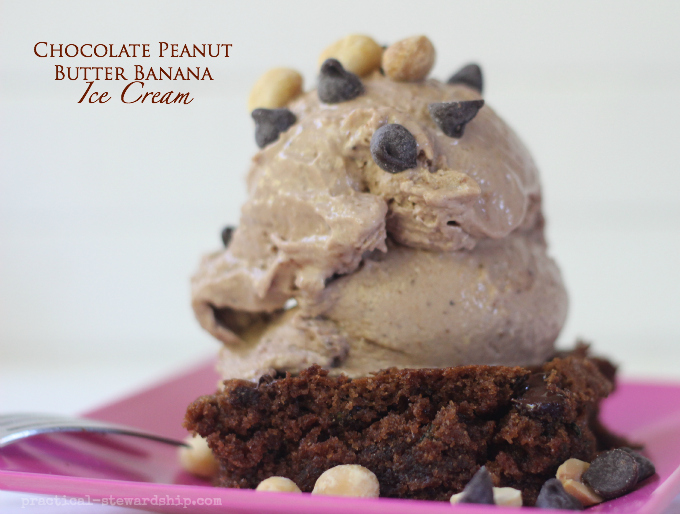 THIS POST MAY CONTAIN AFFILIATE LINKS THAT COST YOU NO MORE MONEY, BUT SUPPORT OUR BLOGGING EFFORTS. THANK YOU!