Fresh Basil Vinaigrette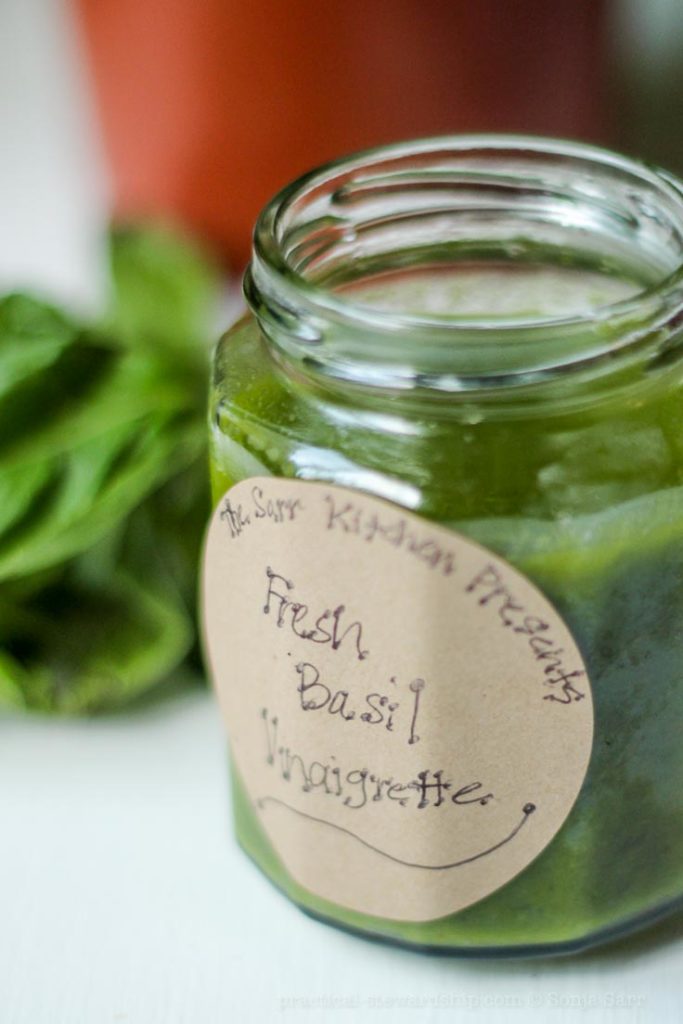 If you're anything like us, you are always on the lookout for a fresh new way to eat salad. Since we know that green salads are the best food for our families, as parents we are always looking for ways to get those vitamin-packed greens into our little lovelies. Honestly, salads can be quite boring. Anyone agree? I have even been the creator of some of these dull, lifeless salads. Tear open a bag. Throw it on a plate. Pour on some ho-hum dressing. Eat. Repeat.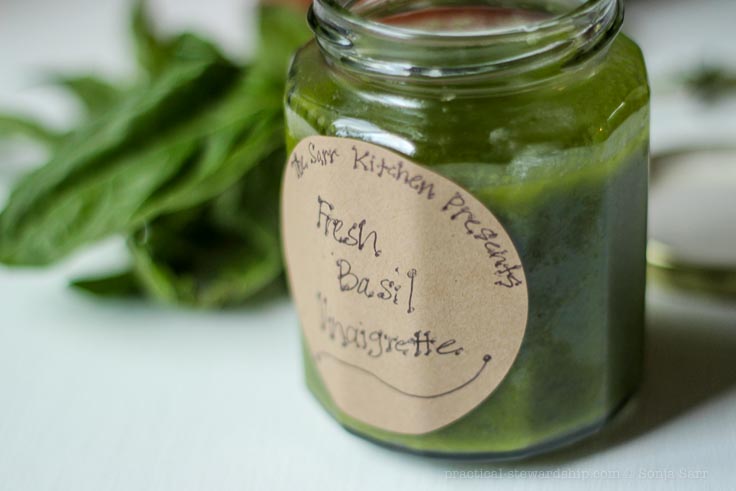 So I'm done just buying that Fresh Express bag of salad and topping it off with the dollar bottle of French or Italian dressing (this was our norm at the turn of the century-sounds so long ago:). We've long ago abandoned this practice…thank the Lord.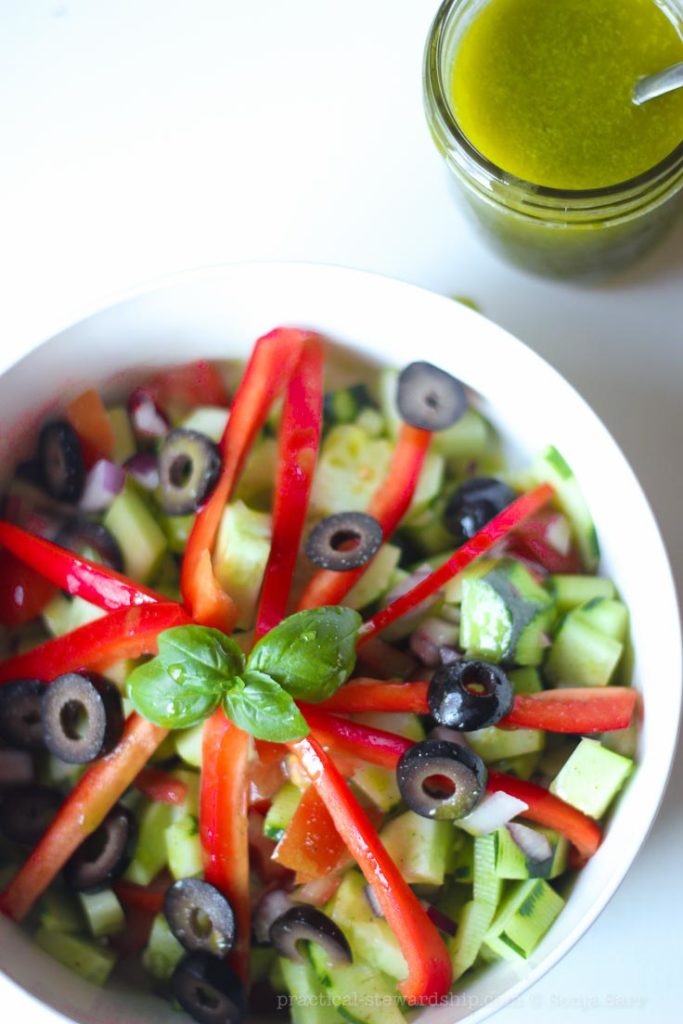 So how do we serve a salad that everyone is going to relish? Leaving them craving more? Maybe I'm adding dried fruit. Maybe I'm adding some nuts, or a special kind of cheese. Or maybe I'm adding a new dressing. It really doesn't take much to make a salad go from so-so, to oh so good! It's easy to do, and it's easy not to do-The Slight Edge, so do the easy thing, and add, add, add.
So all of these fabulous ingredients merge together to fashion a sophisticated salad. And really so much comes down to the dressing that you use. Without just the right dressing, salad is dry, lifeless and quite un-inspiring. But with the right dressing, oh…you'll be having everyone begging for more (making my parental heart beam with delight and victory:).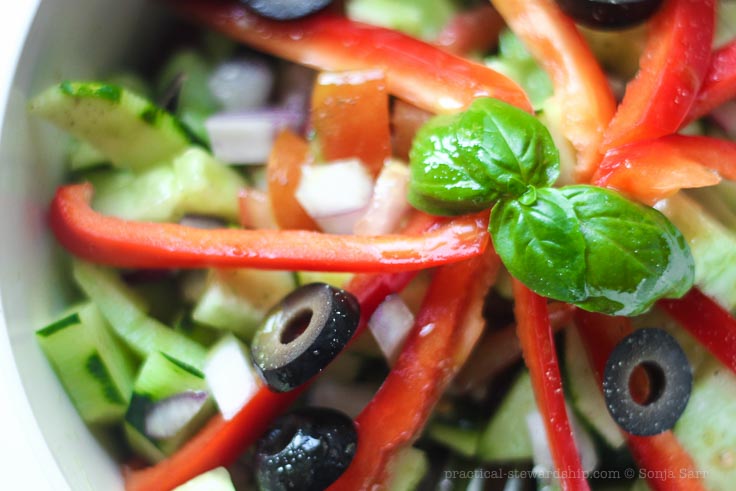 This fresh basil vinaigrette was inspired by a salad I had for our anniversary dinner early this summer (I'll tell you all more about it in a future post). As soon as I had my first bite, I knew I would be back in the kitchen trying to recreate it and getting it just right. I love the finished product. This vinaigrette has dressed our salads all summer long. And this year Trader Joe's has had some of the most prolific basil plants EVER. I've been buying them there for many years, so I know. Some of the basil leaves were almost as big as my hand!
Sometimes I get a head of myself and don't taste it first. So make sure you taste it and add enough salt. The salt makes the difference.
And nowadays it's so easy to make your own dressings, there simply is no excuse to not try it. Homemade dressings are so much better for you, and tasty, and easy to make. Try this. You won't be sorry!
Fresh Basil Vinaigrette
Ingredients
1 cup fresh Basil
3/4 cup Olive Oil
1/4 cup Apple Cider Vinegar
2 Garlic Cloves
1/2 tsp Coconut Sugar, or other Granulated Sugar
1/2 tsp Salt
1/4 tsp Pepper
Instructions
Place all ingredients in a blender, and blend until smooth.
Refrigerate unused portion of dressing, and pull out of refrigeration 10 minutes before using.
THIS POST MAY CONTAIN AFFILIATE LINKS THAT COST YOU NO MORE MONEY, BUT SUPPORT OUR BLOGGING EFFORTS. THANK YOU!