Copycat Anthony's Cobb Salad with a Basil Vinaigrette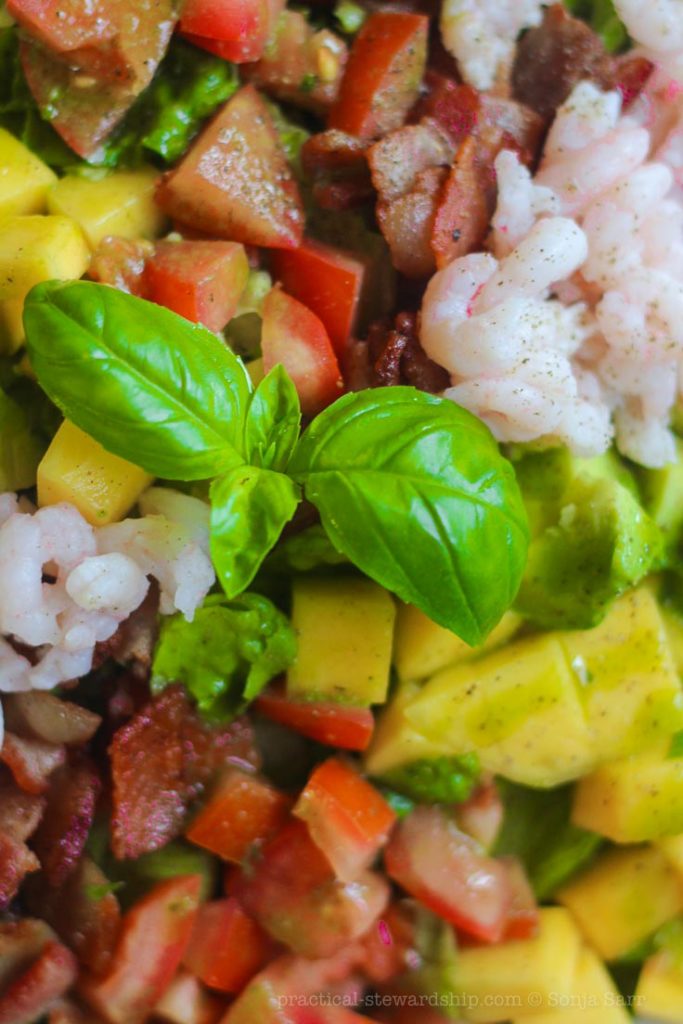 Last summer Jonathan and I celebrated 17 years of marital bliss and all of the  accompanying highs and lows. Anyone who has been married or has lived with a married couple knows what I mean:). Anyway the following day we were traveling for teacher training, so we waited a few weeks to do an overnighter (at a lovely bed and breakfast, by the way). So for the actual day of the anniversary we decided to just go to a nice local restaurant for brunch granting ourselves ample time to pack later that day.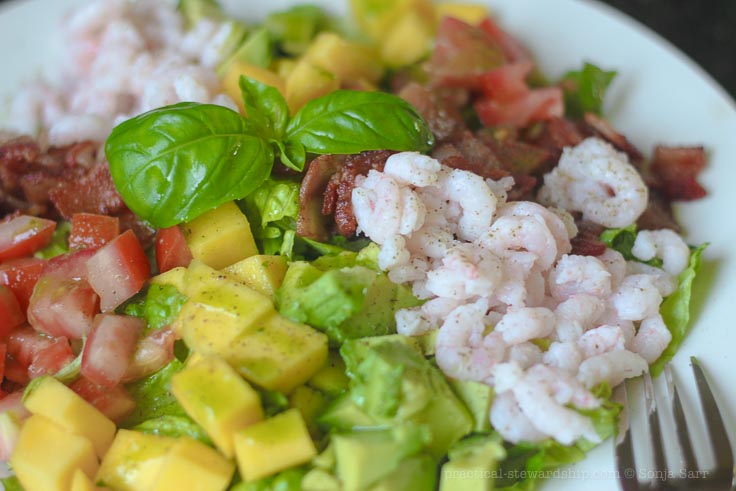 We headed to Anthony's. We ate our first meal as a married couple there. It seemed fitting to return on the anniversary.
Yes, we talked about our highs and lows of the year. We talked about us. But besides the handsome company I had, the one thing that I remember best from the 17th celebration was my meal. The Cobb Salad. I had mine sans cheese. I had never indulged in such a spectrum of flavors.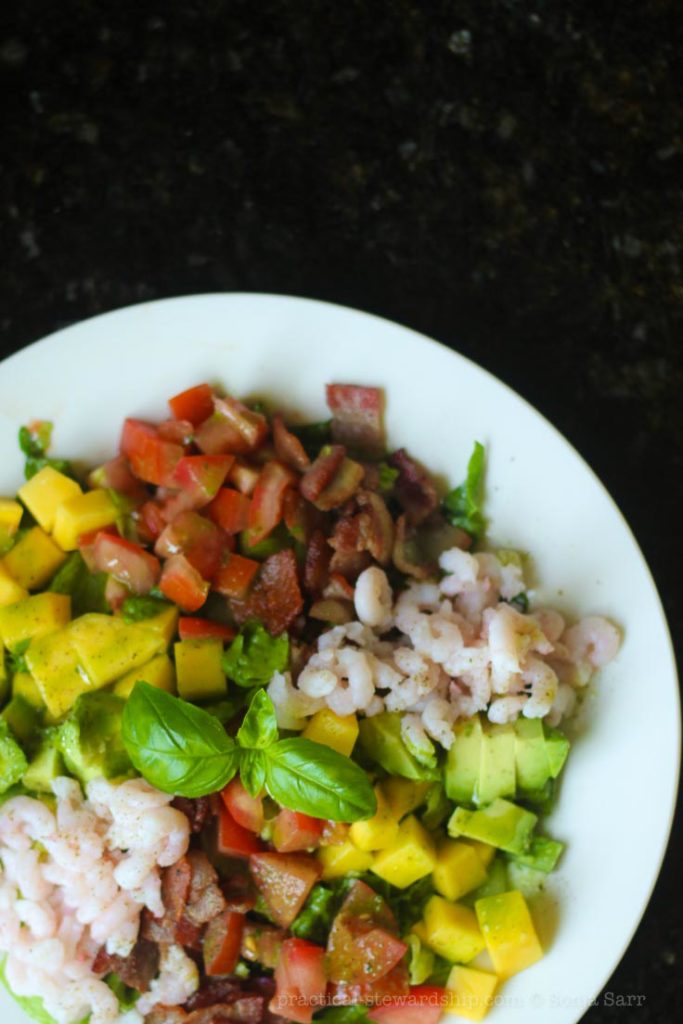 Anthony's has a different (and better, I may add) take on the Cobb Salad, and sadly it appears to be a seasonal offering. No worries though with the recipe-make it any time of year. Really there are many variances of the typical Cobb Salad. Here chicken is upgraded to shrimp. Blue cheese dressing is rejuvenated with a fresh basil vinaigrette. Eggs are out here, but we've added mango (or pineapple in a pinch) bestowing us with sweetness. The base of fresh romaine is crowned with the mouth-watering flavors and brilliant colors and of crisped bacon contrasted with the rip roaring red of the tomato against the mango and avocado. A true rainbow of delight.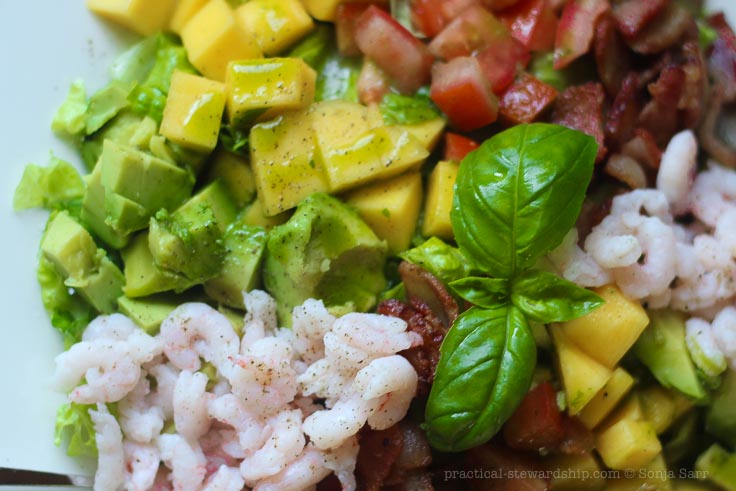 I've served this salad several times since that July celebration. One of my friends paid me the highest compliment saying that this salad is everything there is to love about salad in one bowl. Agreed!
Cobb Salad with a Basil Vinaigrette
Ingredients
1 head of Romaine Lettuce, chopped
1/2 pound Shrimp, cooked
12 ounces Bacon, cooked
1 Avocado, diced
1 medium Tomato, diced
1 cup Mango, diced (or Pineapple)
Instructions
Arrange lettuce on a large plate.
Position remaining vegetables, meat, and fruit in rows.
Generously drizzle with basil vinaigrette.
Serve immediately and enjoy!
THIS POST MAY CONTAIN AFFILIATE LINKS THAT COST YOU NO MORE MONEY, BUT SUPPORT OUR BLOGGING EFFORTS. THANK YOU!