My kids had never ever had donuts for breakfast up until recently.  Since I have started making sourdough donuts (I still like to spell it doughnuts, so I may oscillate spellings, forgive me:), I surprised the kids one day with sourdough donuts for breakfast, and they thought it was the coolest thing since peanut butter.  What a treat!

So this is a healthier baked doughnut for you that should be easier to digest since it's made of sourdough (because of the pre-soaking process).  I was inspired by the Peas & Thank You Secret Sourdough Donuts.  I did tweak the recipe so I wasn't using so much sourdough start because they were so sour, and I don't like using a lot of starter.  We like sour, but I thought if I used a less sourdough start and more whole wheat flour and water, I could come up with something similar.
When we were on our 13th wedding anniversary trip in downtown Seattle, we stop at a Ross, and I picked up this cute Mini Donut Pan
. Since my pan is so small, you may have to bake your doughnuts longer than I need.  I love this little pan though.  I ate five donuts right out of the oven and didn't feel that guilty for eating them since they were so small, sourdough, and baked:).
The Verdict: We love, love, love the sourdough doughnuts and love to share them too!  I like to make the dough and bake a little of it throughout the week, so we can have fresh doughnuts several times in a week.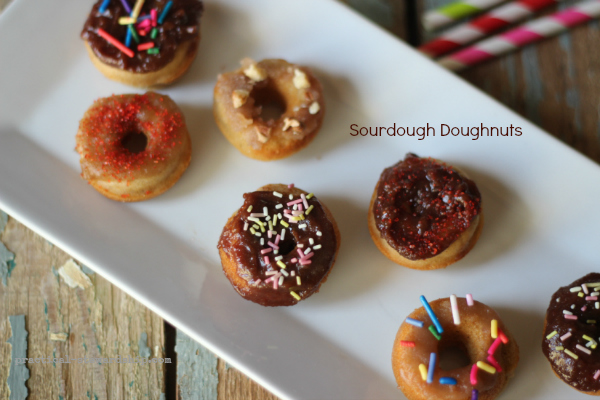 **Update**10/24/12 I just made these with organic coconut oil, and substituted the egg for 1 T ground flax seed mixed with 3 T water.  I am totally using coconut oil again!!  The taste was so much sweeter!  I don't mind using olive oil to bake with, but I am in LOVE with the coconut oil in this recipe.  I don't taste the coconut oil in them.  They are just sweeter to me!  I was afraid the coconut oil would harden up after being mixed in and left on my counter for hours.  I only had one visible small chunk of coconut oil.  I substituted the egg for flax seed because I am egg free for 3 weeks, and may be 3 months.  Post for another time.
Do you need other sourdough start ideas?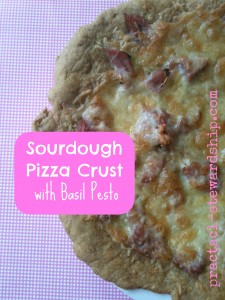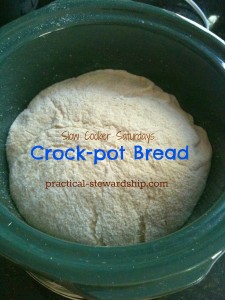 How about Crock-pot Sourdough Caprese Pizza?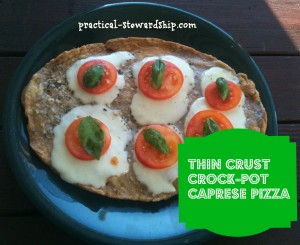 Go here for the complete list of recipes.