Crock-pot Meaty Chili with a Stove-Top Option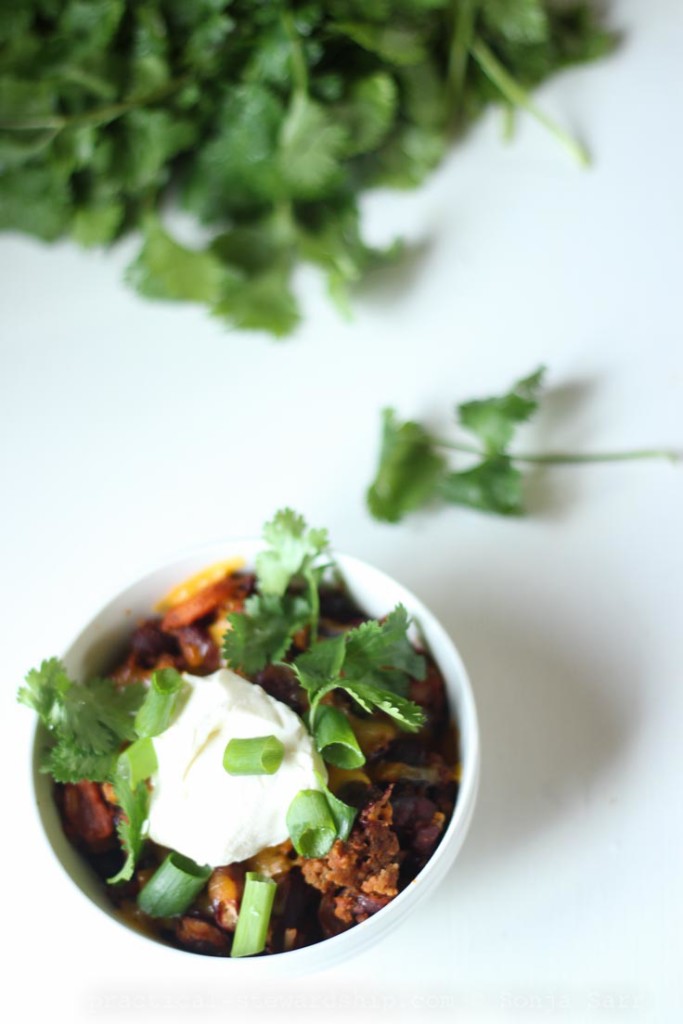 In the tool box of most thrifty people is a quick throw together chili. My can-can chili is great for that. For some people meat is a must. We've had vegetarian/vegan chili so much, that I don't miss meat. So this one's for some of my meat-loving family members (and actually this recipe works without the meat, too). I know since I've made this plenty of times sans meat.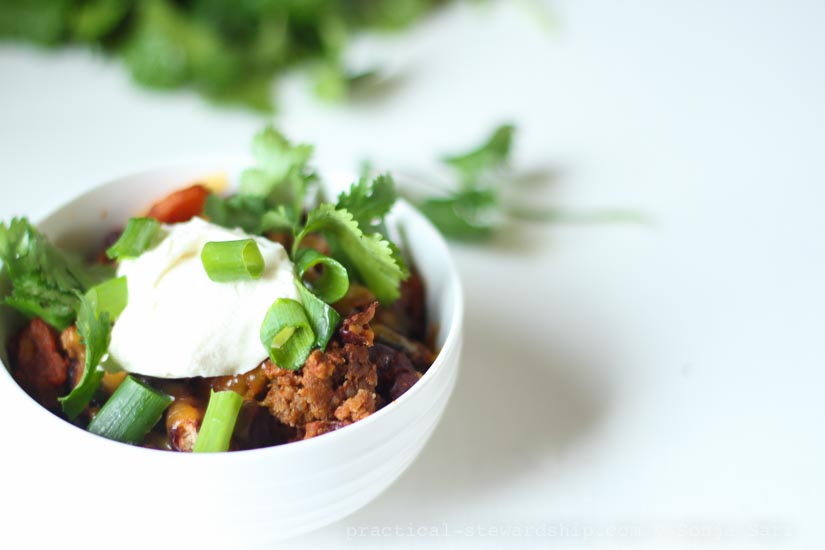 Not only does this Crock-pot Meaty Chili work well without meat, but it also works well in a slow cooker or on the stove-top in a Dutch oven
. So whether I have a busy day and throw the chili in the crock-pot before I begin my day, or if I need a meal that comes together fast on the stovetop at the end of a long day, chili's a go-to.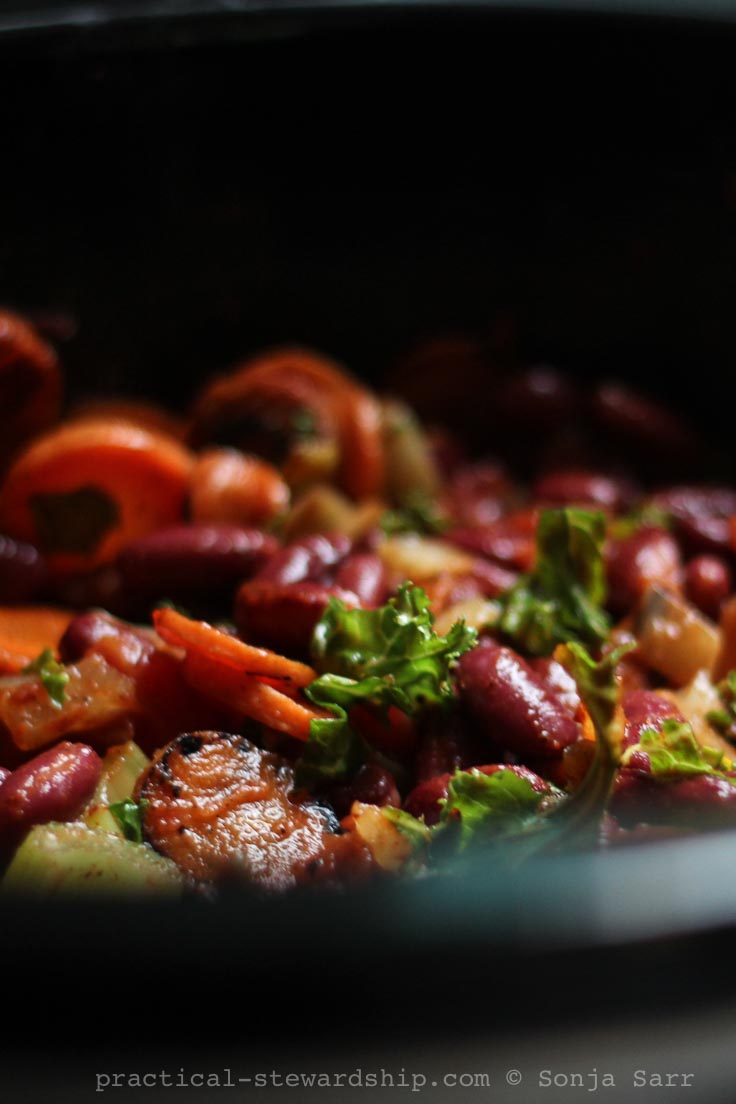 If you are making this in the crock-pot, the favor of the meal is augmented by browning the onions, celery and carrots in a cast-iron skillet
. There's flavor in the brown, friends. Honestly, I will do this anytime during the cooking-just whenever I get around to it. Sometimes I have the veggies browned the night before and throw them in right away. Other times I'll brown them midday or right before serving. Now that I use the skillet all of the time, I don't care when exactly I sauté the veggies as long as I do it. The flavor of the chili is enhanced. And when I make this in my Dutch oven, it's even easier to sauté since it's all done in one pot.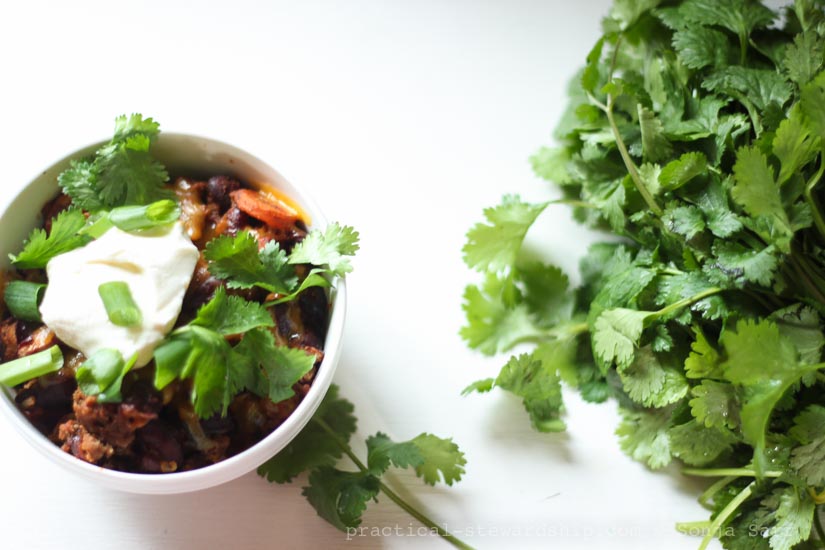 This recipe is inspired and adapted from the Black Kale Chili recipe from the book, Eat More, Burn More
 by Chef Gui Alinat. Jonathan bought the book last year, and we've enjoyed a few recipes out of it including this, huevos rancheros and pigs in a blanket using a blend coconut flour, almond flour, and whole wheat flour. Didn't know such a blend would work, anyway. Guess what? You can get a free copy of the book. So go here to get your free copy.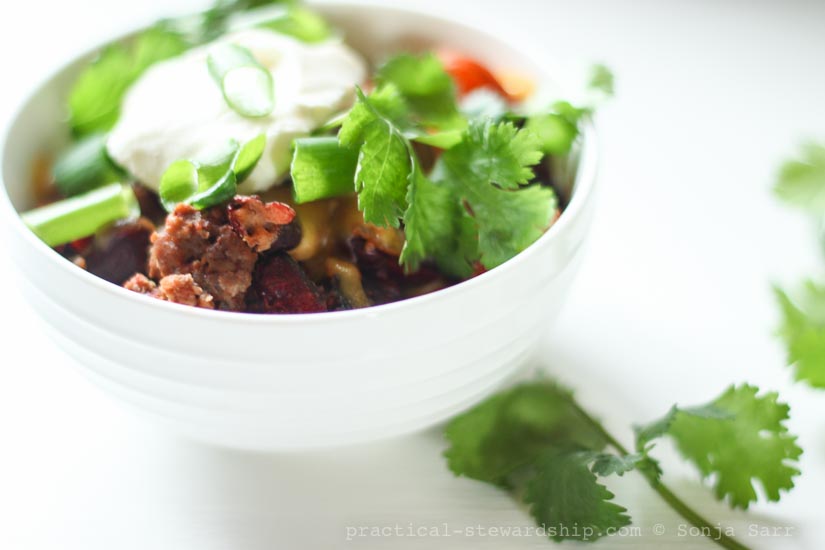 Crock-pot Meaty Chili with a Stove-Top Option
Ingredients
1 Onion, chopped
3 Carrots, coined
3 Celery ribs, chopped
2 Tbs Avocado, Olive or Coconut Oil, optional for sautéing
3-15 ounce cans (or 4 1/2 cups) of Kidney Beans, drained and rinsed
3 Tbs Chili Powder
1 cup Kale, stems removed and diced
3 Tbs Tomato Paste
1 1/2 cups Water or Broth
1 pound Ground Beef
1-15 ounce can Diced Tomatoes
Instructions
Slow Cooker Instructions
Optional, saute the onions, carrots, and celery in a cast iron skillet until onions are translucent, and the vegetables are soften.
Brown ground beef on medium heat.
Place ground beef and sautéed vegetables along with the remaining ingredients in the crock-pot.
Cover and cook on high for 3-4 hours, or on low for 6-9 hours or until carrots are thoroughly cooked. For a saucier soup, add more water or broth by the 1/4 cup until desired consistency is reached.
Top with your favorite cheese or cheese substitute, green onions, tomatoes, cilantro, or whatever your heart desires.
Stove Top Instructions
In a 5-6 quart Dutch oven, brown ground beef on medium heat. Add oil, and sauté the onions, carrots, and celery in oil until onions are translucent or browning.
Add remaining ingredients to the Dutch oven, and cook until thoroughly heated, stirring occasionally about 30 minutes. For a saucier soup, add more water or broth by the 1/4 cup until desired consistency is reached.
For other chili and soup inspiration, go here.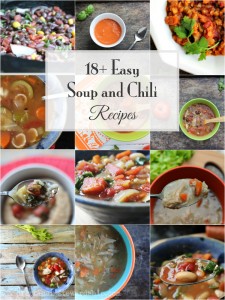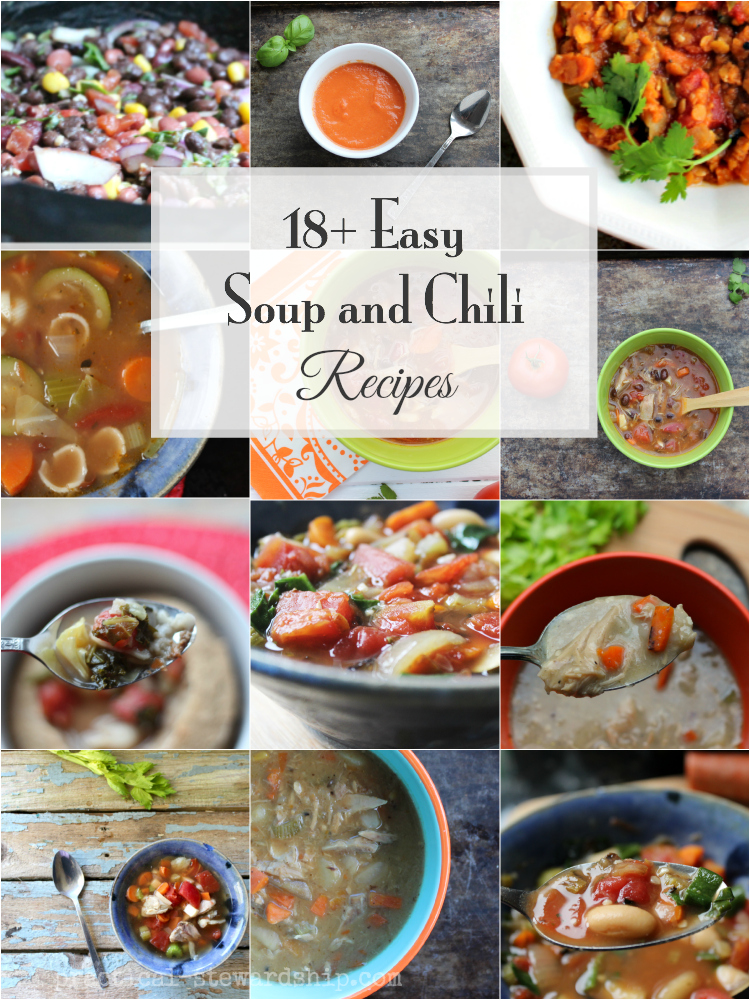 This post may contain affiliate links that cost you no more money, but support our blogging efforts. Thank you!