Healthier Peanut Butter Cups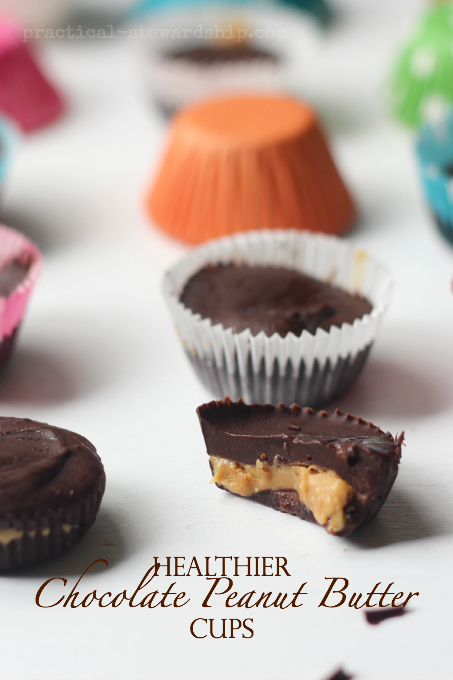 In the Sarr household we are faithful desserts every night. We enjoy life. We enjoy dessert. I exercise regularly so I can eat desserts regularly!  We do try to aim for healthier dessert options, though.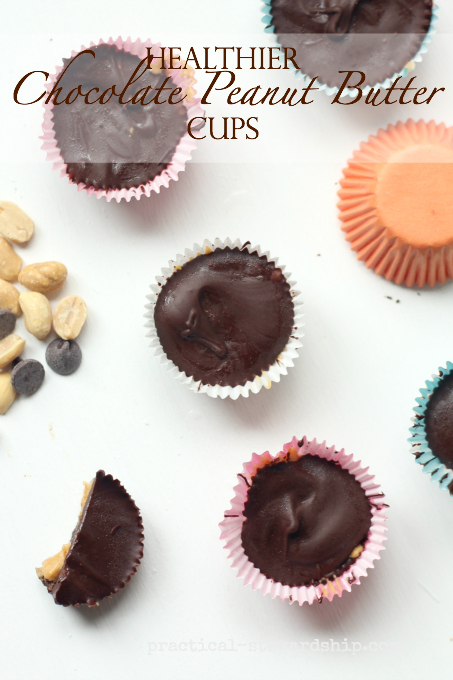 A few years ago I almost completely stopped buying food with high fructose corn syrup. What we have noticed when you take ingredients out of your house like high fructose corn syrup, your taste buds change. This artificial sweetener makes food overly sugary sweet, and has really destroyed the taste buds of the United States. I could go on, but I'll refrain for now. All that to say, we still REALLY enjoy dessert as we are trying balance life and be good stewards of the temple with which God has entrusted us.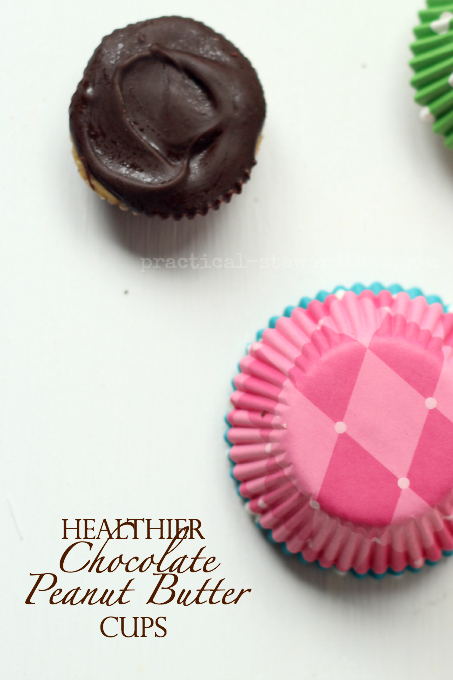 When I was in high school my 'frugal girls' friend/matron of honor and I used to exchange bags of Reece's Mini Peanut Butter Cups and eat almost the whole bag in one setting.  I can't believe we used to eat like this. I would get a gut ache now if I did that. I was really excited when I found and adapted this recipe from The Nourishing Gourmet. I did make a few slight changes to the recipe and will offer a few helpful hints I wish I would have know when I starting making these since I've made it several times now:)!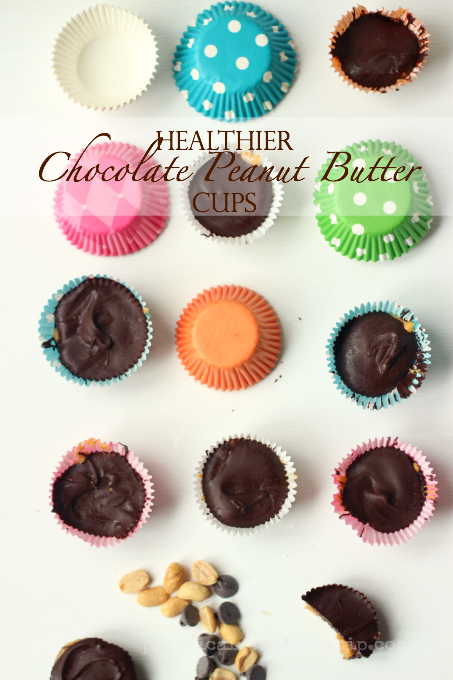 I love that this recipe only has 5 ingredients. Sometimes I even leave out the honey, so it's really 4 ingredients.

Healthier Peanut Butter Cups Recipe
Ingredients
The Chocolate Portion:
8 ounces of unsweetened chocolate (I use semisweet chocolate chips)
2-4 tablespoons honey (optional to sweeten chocolate if desired)
The Peanut Butter Portion:
3/4 cup of natural peanut butter
2 tablespoons honey
1/4 cup of coconut oil (if you don't keep it on stock, you might want to try butter, and let me know how it works)
1/3 cup of chopped almonds or peanuts
Instructions
Line a mini muffin pan with cupcake liners (I have made this without the liners, and I have had a hard time "popping" the candies out at the end, so I HIGHLY recommend this. Also, using natural peanut butter and coconut oil makes the candies melt faster, so the cupcake liners makes everything much cleaner and tidier).
Heat the chocolate and honey in a microwave safe container, stirring WELL every 30 seconds until the chocolate is melted. This usually takes about 60 seconds in my microwave. Watch carefully so you don't burn the chocolate in the microwave.
Drop melted chocolate by the teaspoon full in each mini muffin liner. Try to spread it out. Just do your best, as it's hard to spread because of the small space. Any chocolate on the bottom is helpful since it helps the candy keep its shape better.
Freeze the pan of chocolate for 15 minutes.
Cover the remaining leftover chocolate with a towel and stir occasionally to keep it from hardening.
Melt coconut oil in the microwave, about 30 seconds. Combine and mix together all the "Peanut Butter Portion" ingredients.
Remove frozen chocolate from the freezer, and put a shy tablespoon of the peanut butter mixture on top of the frozen chocolate.
Freeze for 30 minutes or until hardened.
Remove the pan from the freezer and top with the melted chocolate.
Freeze the completed candies, and enjoy when ready!
Store them in the refrigerator or freezer (if you have leftovers:).
If you want my lazy efficient way of making this recipe, you can try my 3 ingredient chocolate peanut butter cups.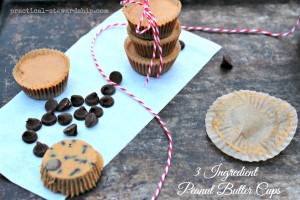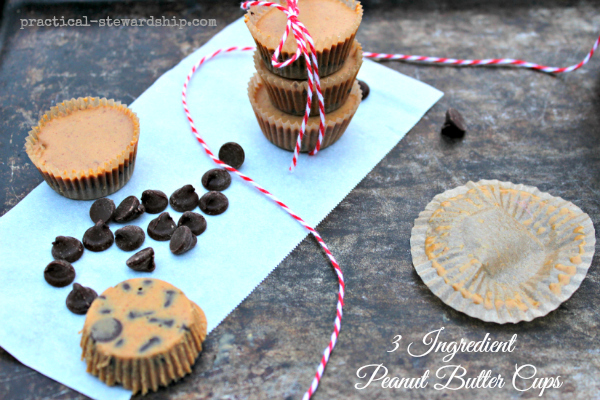 Other healthier desserts you may enjoy: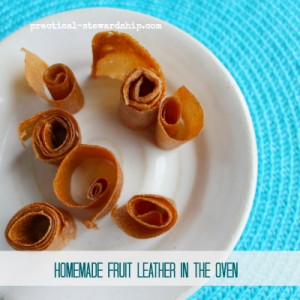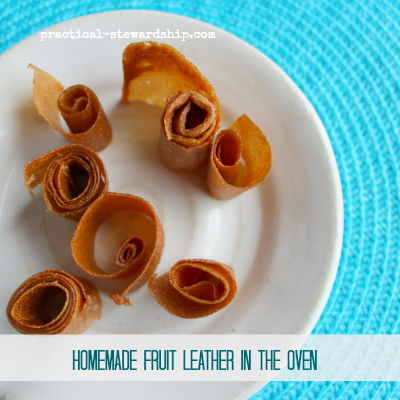 THIS POST MAY CONTAIN AFFILIATE LINKS THAT COST YOU NO MORE MONEY, BUT SUPPORT OUR BLOGGING EFFORTS. THANK YOU!