When I first learned of the concept of making your own fruit leather, I was completely wowed.  'That's the kind of thing you have to buy in the stores since you probably need special equipment,' I thought.  Well, can you believe that all you need is an oven, parchment paper, and some sauced or pureed fruit?  You don't even need a dehydrator!  I had no idea it was that simple.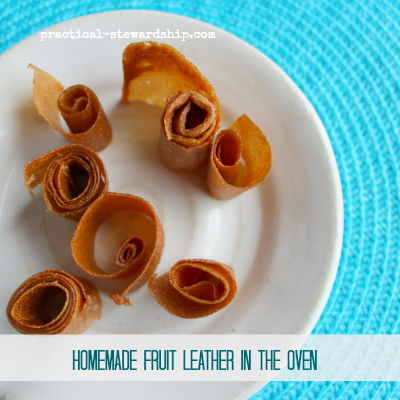 The preparation portion of making your own fruit leather can be really quick, too, if you have the sauce all ready to go.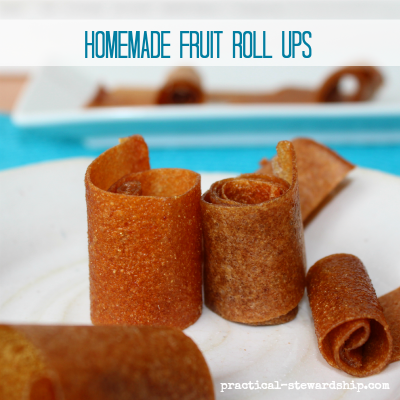 Homemade fruit leather is so nutritious, much better than any commercial brands you could buy in a box as homemade roll ups have minimal ingredients.  I also love that you know what ingredients are going into the food you are consuming!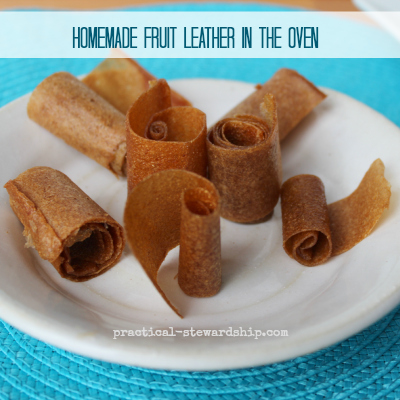 You can use raw pureed fruit or sauced fruit to make your homemade fruit roll-ups. I have food processed nectarines with the skins on them for fruit leather.  I've also made pear leather, apple pear leather, strawberry pear leather, and blackberry (with the seeds) pear leather.  You can mix and match your choice fruits to make fun combinations!
Peel off, and use kitchen sheers or a pizza cutter to cut into edible segments.  Great for gift giving, as a healthy snack or dessert.  Below I used parchment paper to wrap them.
Homemade Fruit Leather in the Oven
Ingredients
1 3/4 C apple sauce (or the fruit sauce, or blended fruit of your choice)
1 T cinnamon, optional
dash of cloves, optional
dash of nutmeg, optional
parchment paper
Instructions
Preheat the oven to 170 degrees.
Cover a lipped baking sheet with parchment paper.
Mix all ingredients, and spread as evenly as possible on the baking sheet.
The thicker parts will not dry as well, so really try to even the sauce out.
Bake for 4-6 hours, rotating the pan every hour.
Peel off, and use kitchen sheers or a pizza cutter to cut into edible segments.
Have you ever made your own apple sauce before?  It's really so easy!!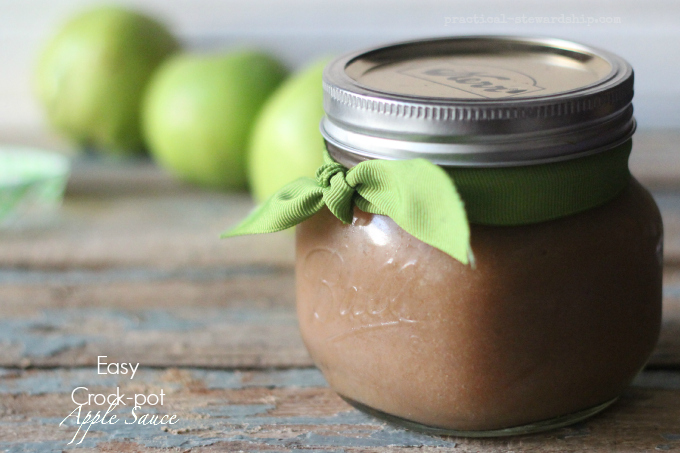 And apple butter is just as easy, but requires just a bit more time.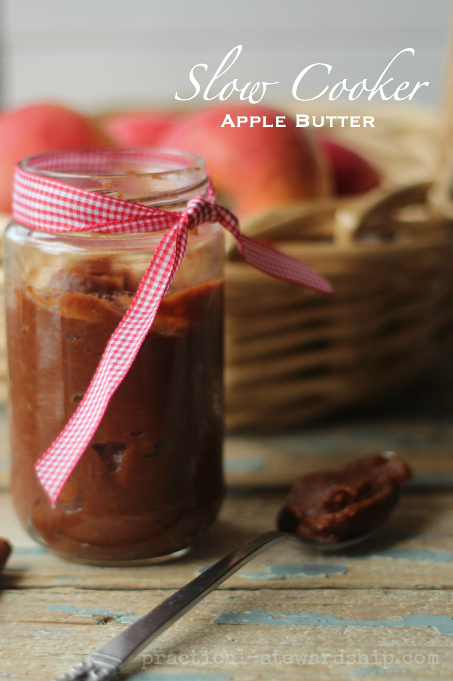 THIS POST MAY CONTAIN AFFILIATE LINKS THAT COST YOU NO MORE MONEY, BUT SUPPORT OUR BLOGGING EFFORTS. THANK YOU!