Healthified 3 Ingredient Peanut Butter Cup
Over the years Reece's Peanut Butter Cups were my absolute favorite candy.  I don't know if it was the combo of chocolate and peanut butter together or the slight crunch of the hardened chocolate.  When I made them homemade before they were heavy laden with powdered sugar and more powdered sugar.  They were tasty, but really sweet.  Sugary sweet.  Too sweet.  Because my taste buds have changed I like to reduce the amount of sugar in our food.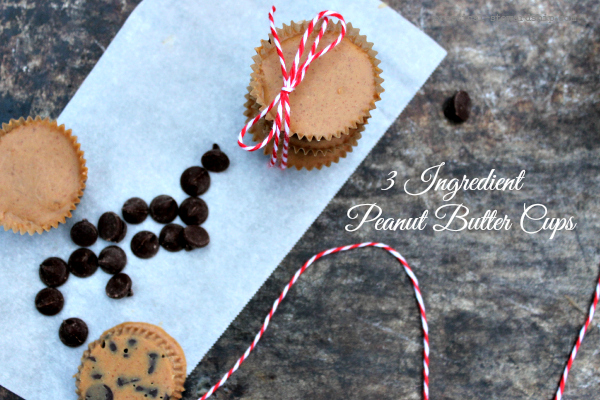 I was making these chocolate peanut butter cups when we had friends over for the Super Bowl.  When I had extra peanut butter mixture, I thought I would just pour the mixture over the chocolate chips to save a few extra steps.  This process eliminated some messy steps, which I really appreciated, making it quick and cleaner.  Now it's the way I make them!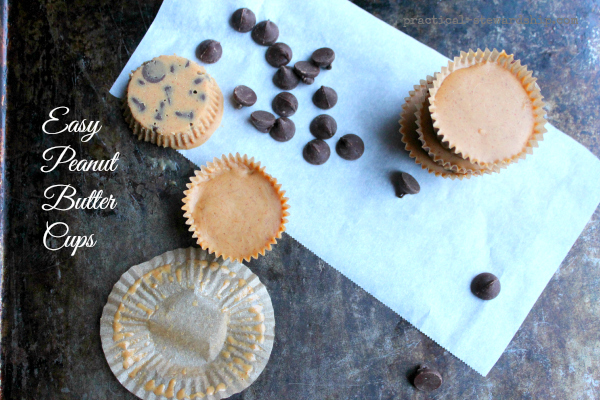 I like to keep them stocked in the freezer for that chocolate craving.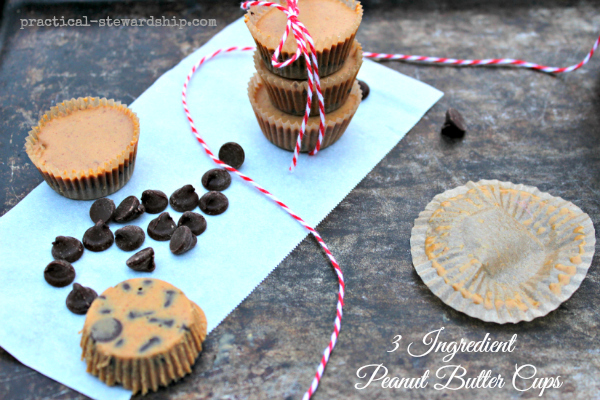 I have made these peanut butter cups without the liners, and I have had a hard time "popping" the candies out at the end, so I HIGHLY recommend using them.  Also, using natural peanut butter and coconut oil makes the candies melt faster when at room temperature, so the cupcake liners makes everything much cleaner and tidier.
Healthified 3 Ingredient Peanut Butter Cup
Ingredients
12 ounces of organic dark chocolate chocolate chips (a standard bag-dairy-free if needed)
1 cup of natural peanut butter
1/3 cup of coconut oil (can use butter, but the PB cups may be lumpy, but tasty)
Instructions
Line a muffin pan with cupcake liners. You can either a mini muffin pan or a standard muffin pan.
Place a layer of the chocolate chips on the bottom of each cupcake liner.
Heat the peanut butter and coconut oil until the coconut oil is melted.
Stir the peanut butter mixture until it is nice and smooth.
Pour the peanut butter mixture over the chocolate chips.
Freeze for 30 minutes or until hardened.
Server directly out of the freezer, and enjoy!
Store in an airtight container in the refrigerator for up to two weeks or in the freezer for 2 months (if they will last that long).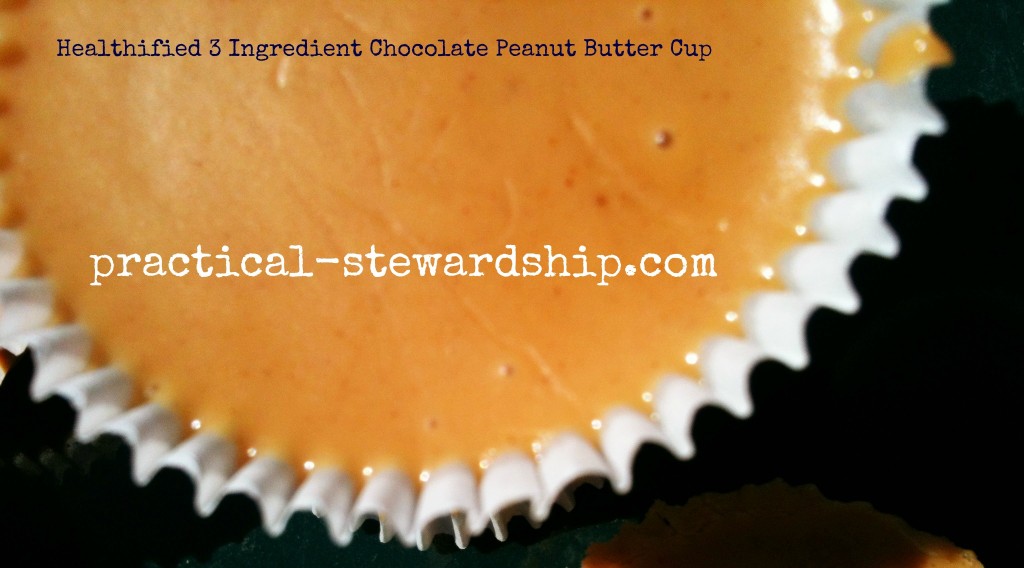 The Verdict: This is the quickest way that I have been able to get the chocolate and peanut butter combination together in a cup form.  I make this recipe often now.  This is one of my very favorite recipes ever!!!
Go here for the complete list of recipes.
Do you want another 2-3 Ingredient Candy Recipe?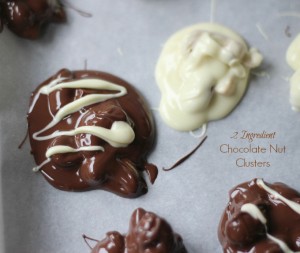 Have you tried some other chocolate peanut butter desserts like…?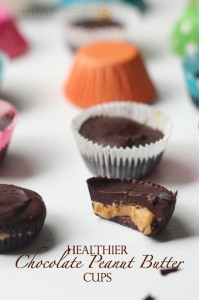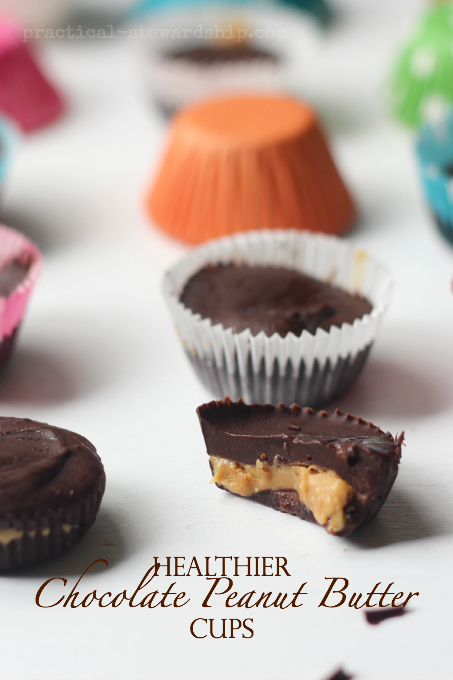 THIS POST MAY CONTAIN AFFILIATE LINKS THAT COST YOU NO MORE MONEY, BUT SUPPORT OUR BLOGGING EFFORTS. THANK YOU!
SHARING AT WEEKEND POTLUCK, ALLERGY FREE WEDNESDAY, AND 

SOME OF THESE GREAT LINK PARTIES

.

Featured @ Simple Lives Thursday,