When I discovered the idea behind this no flour chocolate chip cookie recipe, it changed my life in the way learning about dates and making Lara Bar Balls did.  My food paradigm was, again, shifted.  We simply don't need to use flour for everything.  Our mindset says flour, but it doesn't have to be that way.  We can make little changes, one at a time to transition to a healthier lifestyle.  It's those little changes that have sticking power.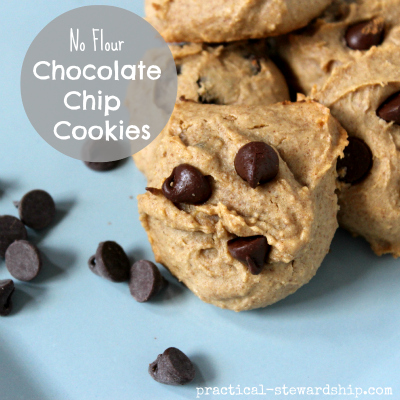 Do you want to guess the base of this recipe?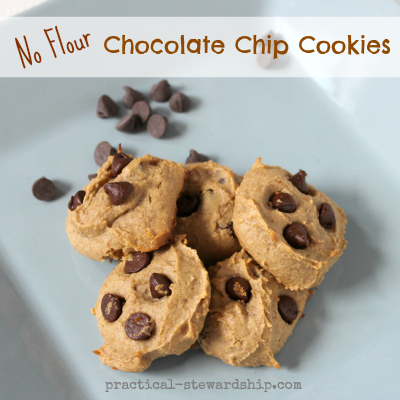 It is beans. BEANS!!  Can you believe it??  I have just never would have thought….  On my food journey I have had a blast discovering new recipes re-thunk in a different light.  Love it!!
You can make these vegan by using sugar instead of the honey.
No Flour Chocolate Chip Cookies
Yield 18 -20 medium cookies
Ingredients
1-15 oz. can white beans or chick peas (garbanzo beans), well rinsed and drained
1/2 cup honey (vegan options: can also use brown sugar * update 3/21/13-can use Organic Evaporated Cane Juice, too)
1/2 cup natural cashew butter (almond butter works, too)
2 T vanilla
1/2 cup of chocolate chips
optional, 3 T TriMix (1 T Wheat Germ, 1 T Wheat Bran, 1 T Oat Bran) omit for G-F
optional, 1 T flax seed
Instructions
Preheat oven to 350 degrees.
Grease baking sheet.
Combine all ingredients except the chocolate chip cookies VERY well in a blender (a high powered blender like a Vitamix is best). If you are afraid it won't work in your blender, you can just grind up the beans first with the honey and vanilla and then add the cashew butter. Or you can use a hand mixer.
Scoop by the tablespoon onto your baking sheet.
Bake for 12-18 minutes until cookies start to brown.
Store in an airtight container.
The Verdict: I really am amazed that as long as the beans are completely pureed, and I use enough vanilla and chocolate chips, I don't even know that the foundation of the cookie is beans!!!  Several friends I've shared this recipe had NO IDEA!!  The cookies do come out of the oven like they were made with margarine, flat and cake-like.  I don't prefer my cookies that way, but if it means I can make a cookie without the white flour, I'm in.  When I made the recipe with almond butter this didn't happen.
A side note, you can also eat this raw, as a dip with graham crackers!
Do you need another gluten-free recipe?  Try…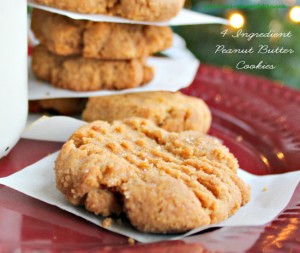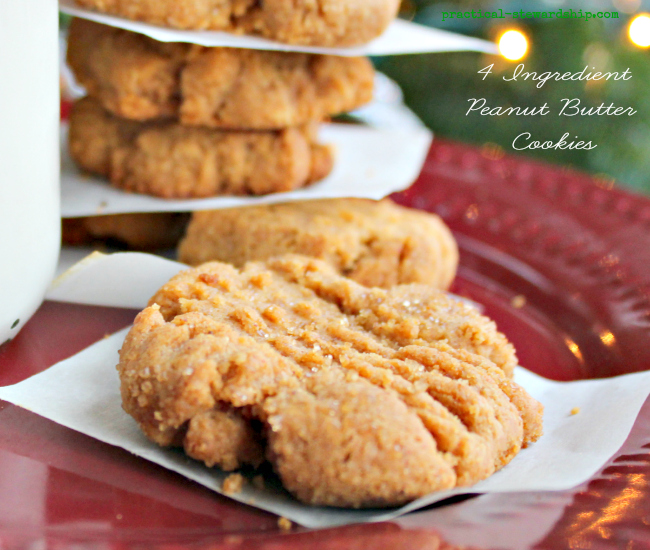 Featured @