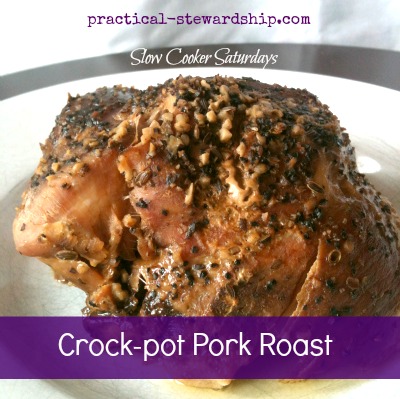 The first food I ever cooked in the crock-pot was a roast about 12 years ago.  I loved coming home to the aroma of a warm meal after working out of the house all day.  More than that, I love the leftover meat that comes from the roast, all cooked and ready to be used in the next recipe, like pork burritos, sandwiches, shredded pork salads, and more.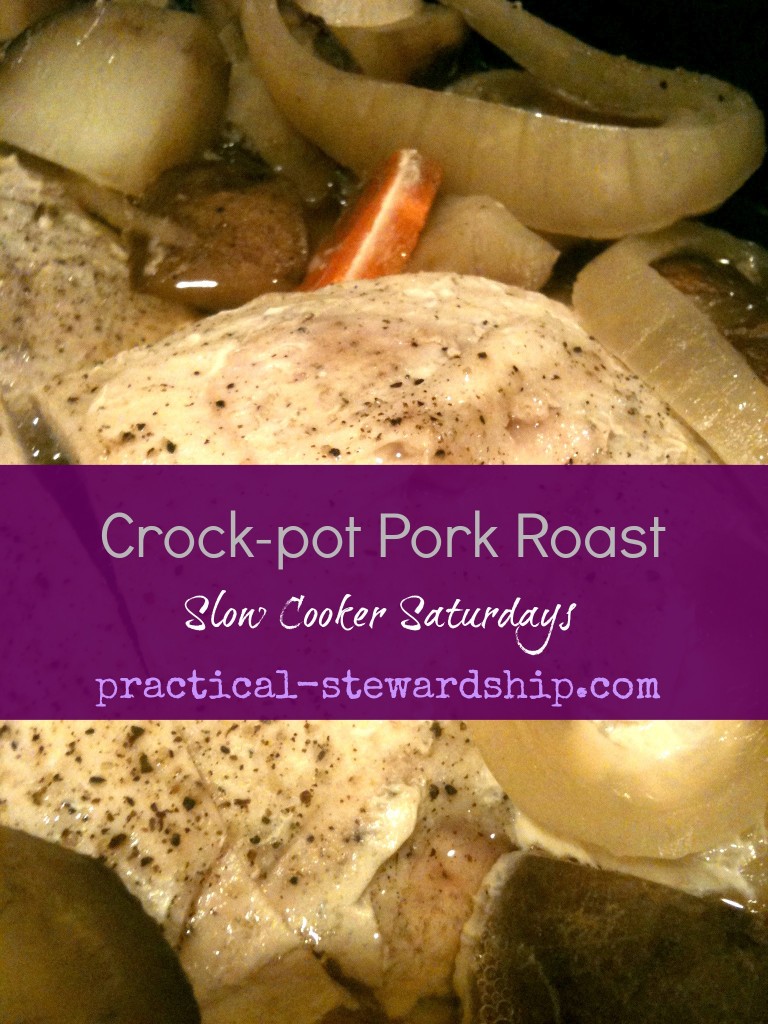 Here is my shredded crock-pot pork roast salad with homemade guacamole, greens, and nacho chips.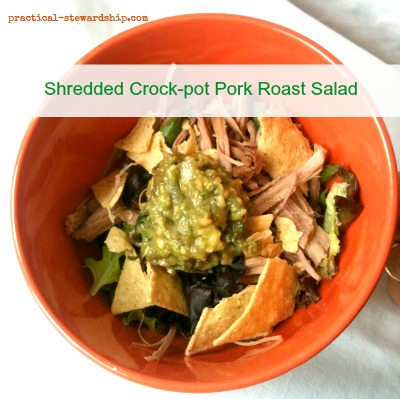 Crock-Pot Pork Roast Recipe
Ingredients
pork roast, 3-4 pounds or one the fits comfortably in the crock-pot
3 potatoes or so, peeled and cubed
1 carrot, sliced
1/2 onion, sliced
2 T or more of garlic powder to taste (minced garlic would work, too)
dash cayenne pepper
salt and pepper to taste
Instructions
Cover the bottom of the slow cooker with a little water.
Insert roast into the slow cooker.
Top roast with veggies, salt, pepper and garlic.
Cook on low for 6-8 hours, or on high for 4-5 hours. The potatoes really need a lot of time to soften sufficiently.
Take out the roast, and let the meat rest for 10 minutes or so.
Slice, serve with salad, and savor.
The Verdict: All the kids loved it!  They are carnivores.  The meat was GREAT in stir fry a few days later, too!!
Have you tried…?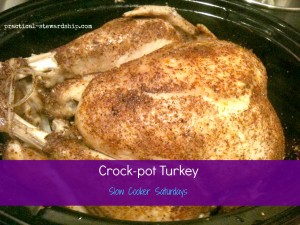 Follow our Cookin' with the Crock-pot Board on Pinterest below:
Go here for the complete list of recipes.