Easy Stir Fry Recipe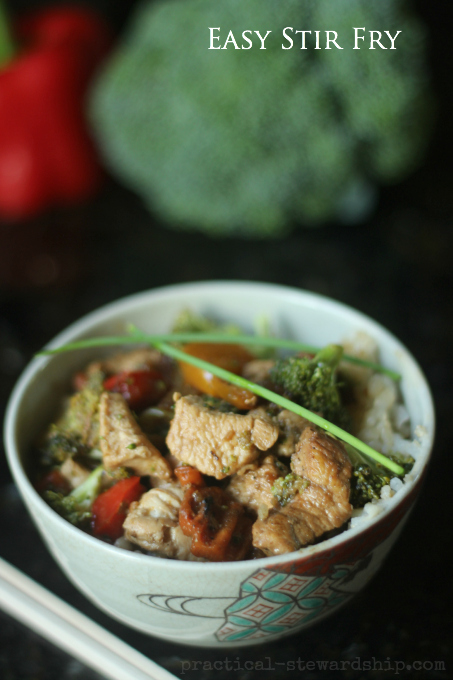 Stir fry is such an easy dish to put together for a fast meal when you don't have a lot of time. If you want the rice, it does take a little more planning, but not much.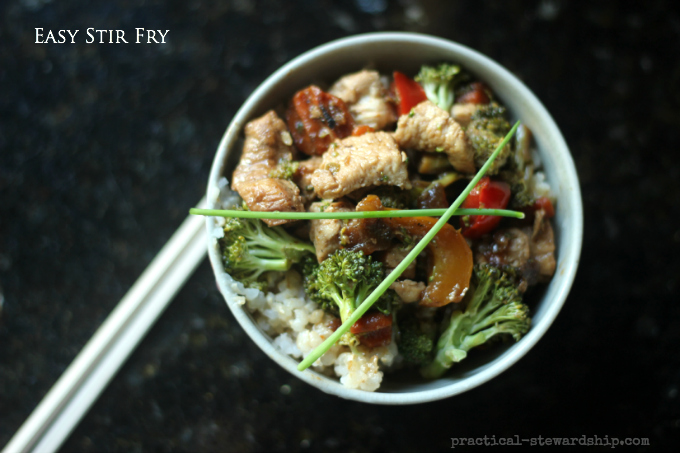 We had a leftover pork roast from the crock-pot, and I was trying to decide what to do with it.  I thought we hadn't had a stir fry in a while, and I was in the mood for something different than our norm. I have also made this with chicken as pictured. Shrimp also works fabulously in stir fry and is my favorite! It just costs more money, though:(.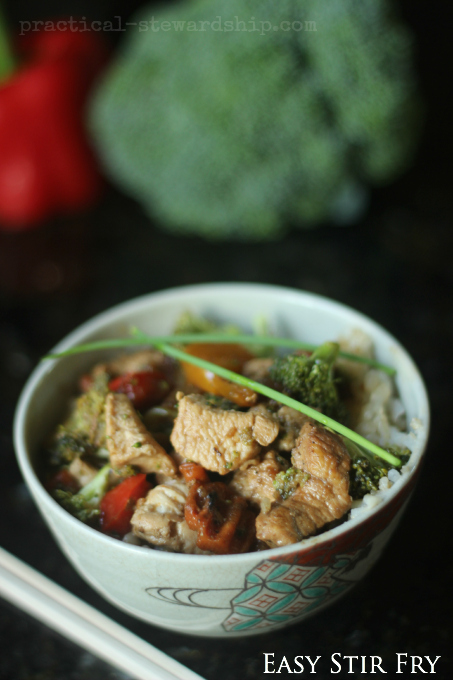 When I know I am going to make a dish like this, I throw rice in the crock-pot about 2 1/2, 3 hours before (which takes less than 5 minutes). And voila! When I need the rice, it's all ready, and I have a complete meal that is ready in less than twenty minutes.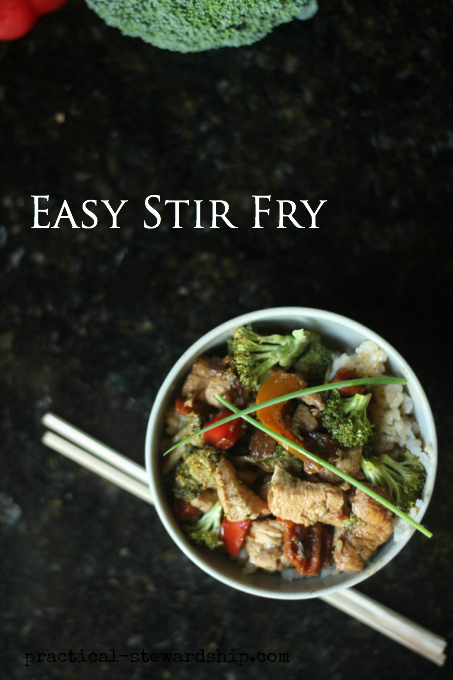 The Verdict: We loved the kick the hot red pepper flakes added to the dish.  You can omit if you don't like your food spicy. Garnish with green onion for fun and a little more bite. We'll have to do this again sooner than later. Love it! **Updated 8/14.
Easy Stir Fry Recipe
Ingredients
The Veggies
2 cups of thinly sliced pork roast or your desired meat: chicken, turkey, shrimp, beef or go vegetarian with no meat
1/2 bunch of broccoli, chopped
4 leaves or so of cabbage, chopped
1 carrot, chopped
1/2 red bell pepper, chopped
1/2 yellow bell pepper, chopped
1/2 green bell pepper, chopped
1/2 onion, chopped
5 garlic cloves or garlic powder
2 T grape seed or avocado oil
The Sauce:
1/2 cup low sodium soy sauce (make sure it's gluten free if needed)
1/3 cup water
2 T sesame seed oil
2 T honey
1 t hot red pepper flakes
1 t ginger, grated
Instructions
Put 2 T oil (we use grape seed or avocado oil) in your iron skillet. Heat skillet to medium heat (you could also use a wok: heat as instructed).
If meat is raw, cook in oil until cook through.
Make sauce by combining all sauce ingredients in a medium bowl and whisking (you can add 1-2 T cornstarch to 1 cup of cold water and stir, then add this cornstarch mixture to the sauce to thicken if desired).
Add vegetables, and garlic cloves in the skillet with the sauce.
Stir occasionally until the veggies reach your desired texture.
Add more water if needed.
Enjoy with your favorite rice or noodles!
Have you tried…?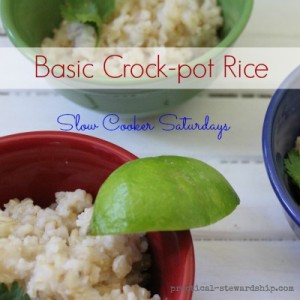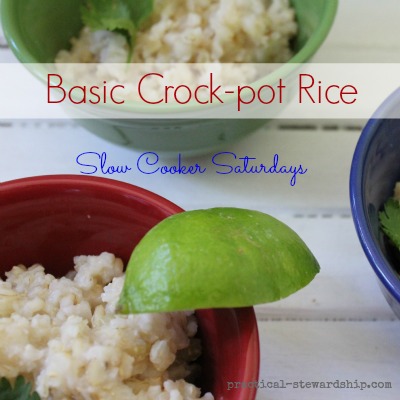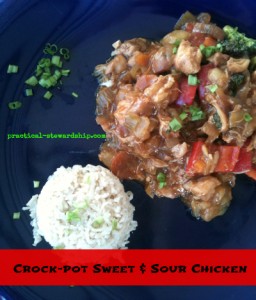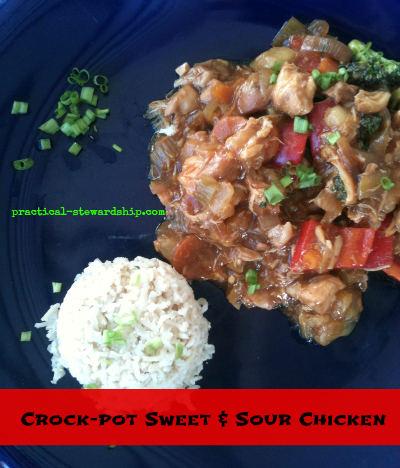 THIS POST MAY CONTAIN AFFILIATE LINKS THAT DON'T COST YOU ANY MORE MONEY YET, SUPPORT OUR BLOG EFFORTS, SO THANK YOU FOR YOUR SUPPORT!