Bananas and Blueberries in a smoothie.  Yum!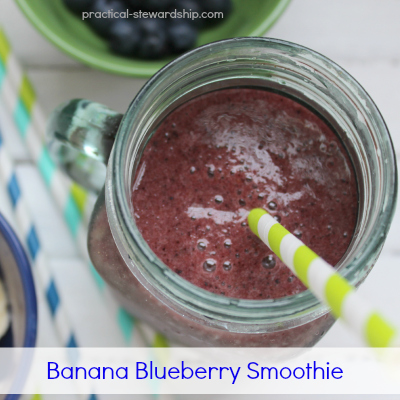 When we were on a trip a few weeks ago we were told to go to this amazing little breakfast place, Blueberry Hills Farm.  Totally cute!  We loved the atmosphere (thanks for the heads up Ronks)!  While we were there I saw that they were selling frozen blueberries $1.50/lb. and raspberries $3/lb.  I had to buy with those amazing prices!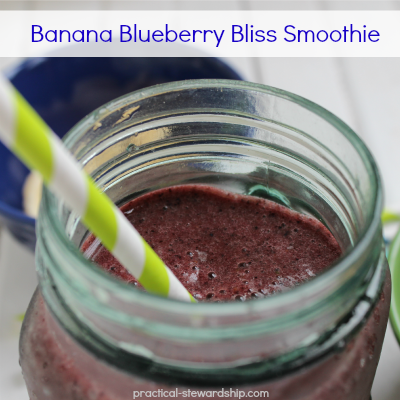 We were able to make a few yummy smoothie treats on our trip using our newly found goodies.  It was fun for me to come up with a concoction on limited supplies.  Why I like this?  I don't know.  May be it's the challenge of trying to come up with something tasty and healthy.
We were thankful that we had access to a blender, but we sure missed our Vitamix!  JSarr seriously contemplated bringing it, but we were already bringing a pack and play, a stroller, 2 kettlebells, and the rest of our stuff…
Banana Blueberry Bliss Smoothie
Ingredients
1 cup water
1 cup ice
2 bananas
1 1/2 cup blueberries
1 cup pineapple
handful spinach
1 carrot
1 orange
1 apple
1 T flaxseed oil, optional
Instructions
Blend all ingredients until smooth.
Serve immediately.
The Conclusion:
We love the blueberry and banana taste sweetened by the pineapple!  This made a great addition to our oatmeal breakfast.  If you don't have all of the ingredients, don't hesitate to try it still.
What smoothie combinations do you enjoy the best? Check out other smoothie recipes here.
Want a code for a free shipping on a Vitamix?  Go here.  Contains an affiliate link.
Other recipes you may like: