This year our cul-de-sac is having our first ever chili cook-off.  We have never done anything like this as a neighborhood before, but I think it will be fun.  What a great way to bring the community together and get to know each other better.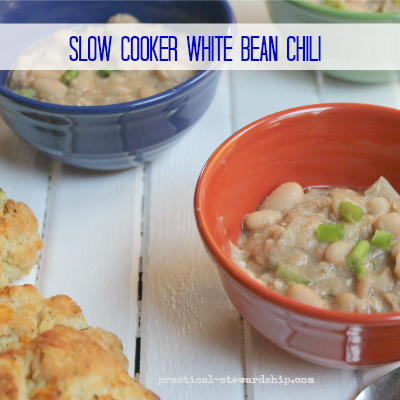 I thought I would do something a little bit different than the normal chili we think of and make and hopefully set myself apart from the other friendly neighbors:)!  I thought a white bean chili would be great!  If we were really vicious neighbors, I probably wouldn't be posting my recipe before the cook-off.  I think it's at the end of July or in August.  Anyway, I thought I would get an early head start on coming up with something, giving myself plenty of time to "practice".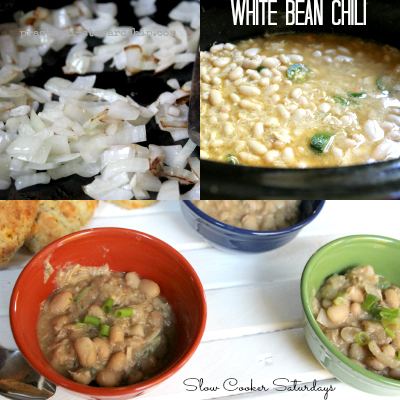 If you sautée the onions before placing them in the crock-pot, they will give more flavor to the chili.  It's worth the extra few minutes in my book!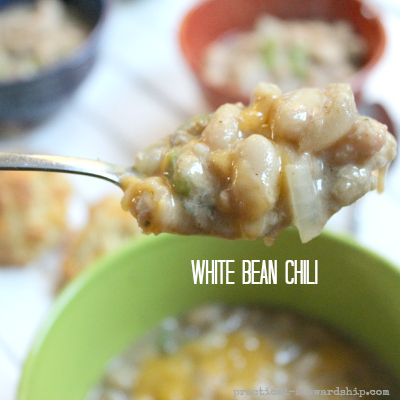 Crock-pot White Bean Chili
Ingredients
1 lb. of shredded chicken or turkey (you can make this vegetarian if you don't have meat around or haven't thawed any)
2 cups chicken broth
2 cans of Great Northern Beans (make sure there is no gluten if you need GF), drained and rinsed
1 can of Cannellini Kidney Beans, drained and rinsed
1 onion, chopped
2 T or more of cumin to taste
2 T or more of garlic to taste
2 T parsley (I used fresh)
1 t of cayenne pepper or more
1-2 bell pepper, your color of choice
1-2 jalapeno peppers
lime, optional
shredded cheese (omit for lactose free)
Instructions
Optional, sautée onions in 2 T of olive oil in a cast iron skillet until translucent.
Insert all ingredients except the peppers and cheese into the slow cooker.
Cook on low for 6-8 hours, or on high for 4-5 hours, in the last hour adding diced jalapeno peppers and bell pepper.
Squeeze the lime juice onto the chili.
Serve and top with shredded cheese (we used Pepper Jack because it's white and has an appropriate little kick that's quite fitting).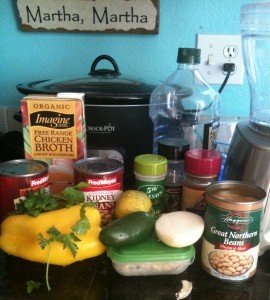 The Verdict: Jonathan and I enjoyed this so much.  We loving having variety in our food lifestyle!  The kids loved it too, except for the jalapenos!  I bought my first jalapeno for this recipe, and I don't know if I touched the seeds or what, but my hands still feel tingly as I am typing this 13 hours later.  I did start feeling some relief about five hours later, but my hands aren't quite normal yet.  I knew not to touch my eyes, but I didn't know about the hands!?!  Do I need to wear gloves next time?  I didn't have any cuts in my hands.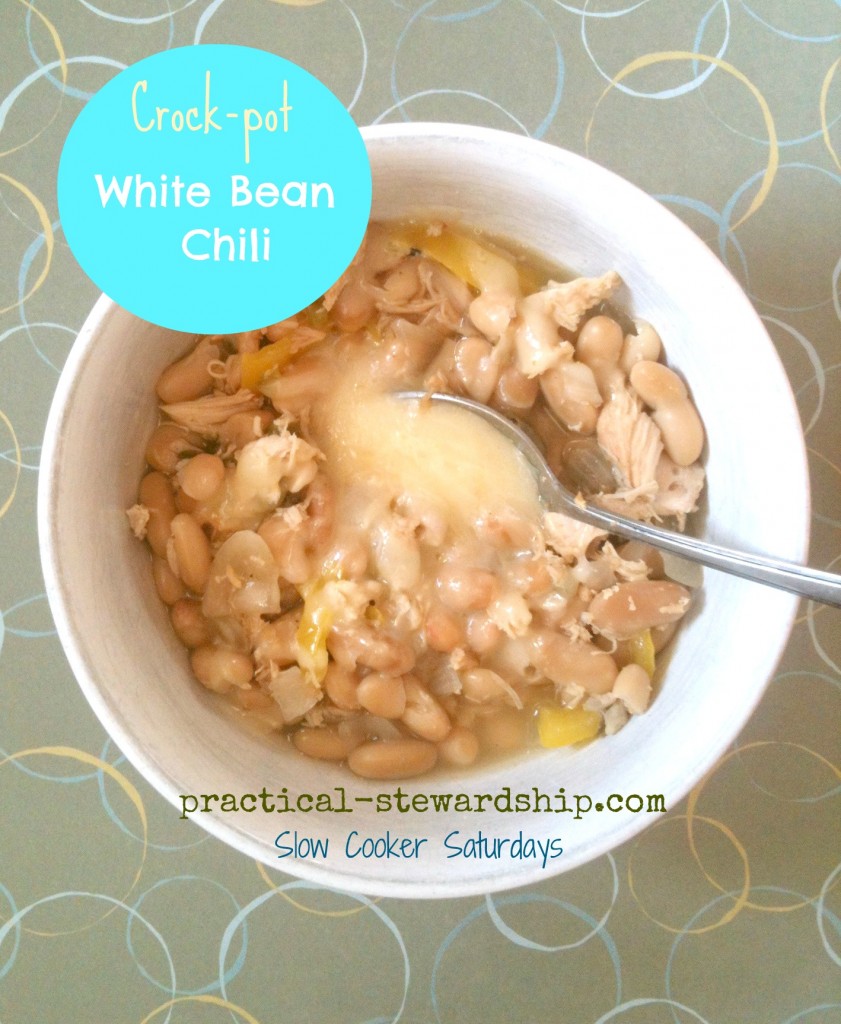 Updated 10/13.
Go here for the complete list of recipes.