Rosemary Lemon Roasted Red Potatoes~fix them and forget this gourmet side in the crock-pot or roast them in the oven.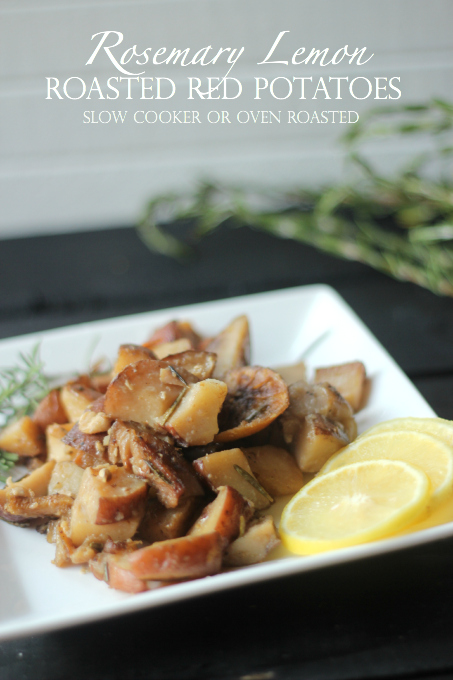 We often have a big bag of russet potatoes to wade through, so red potatoes are such a treat to us!  Roasted Red Potatoes are something you might find in a fancy restaurant, yet they are so easy to make!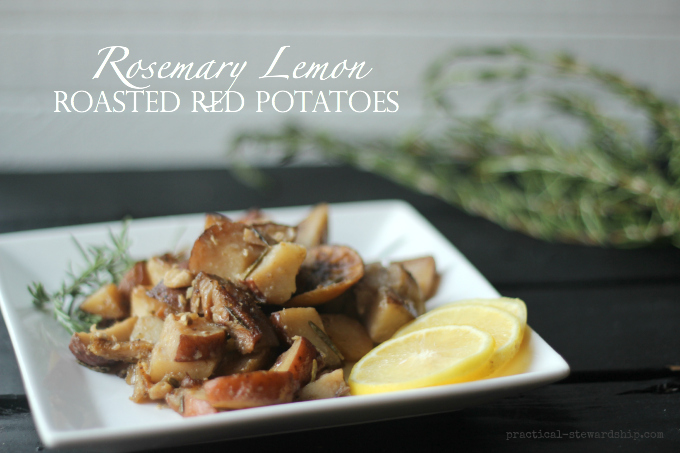 And guess what?  You can roast vegetables in the crock-pot!  Yes, you can!  If you want your vegetables browned a bit, I think the key is to have only one layer of vegetables in the crock-pot so all of the vegetables get some kind of contact with the slow cooker.  So do not fill the crock-pot two-thirds of the way (which is normal for most slow-cooker cooking) with vegetables if you want them to turn out like oven-roasted vegetables. I have have loaded up the crock pot completely with vegetables, and you end up with soft veggies.  That's great if that's the end result  you want.  Also, don't use a lot of oil since the moisture seems to soften the veggies more rather than brown them.  I want my veggies a bit browned.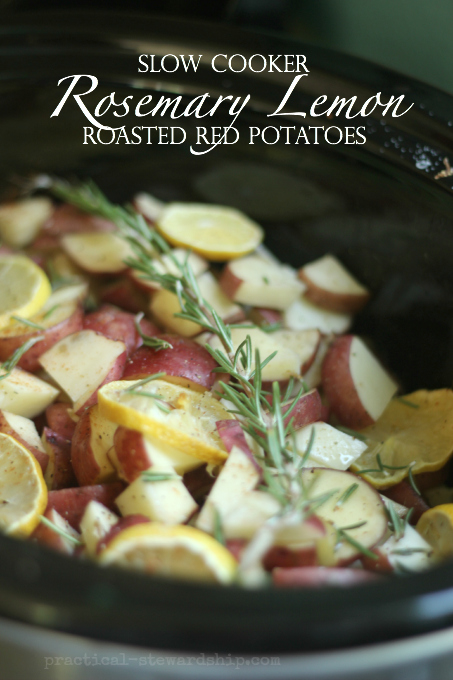 My Ellie girl (seven years old) is in LOVE with lemons (her favorite food now is lime.  It used to be grapefruit for six years; do I have a strange daughter?  I love it!).  I wanted to create a lemon roasted red potato that would delight her.  Rosemary seemed like the perfect match with the lemon!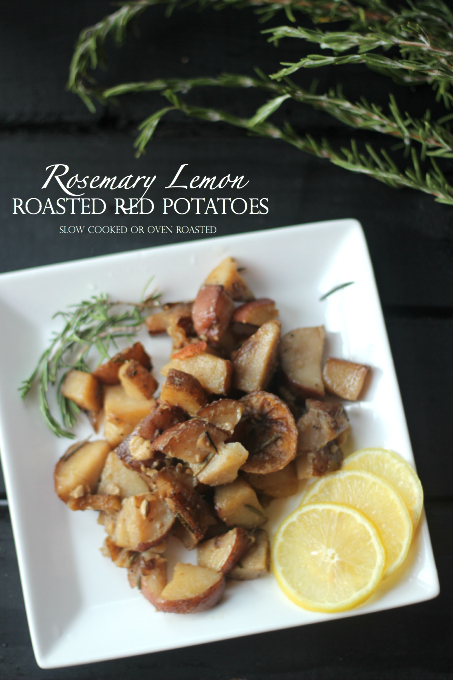 The Verdict: These are such a great way to prepare the potatoes.  It's so easy because you can fix them and then forget them for a while.
Rosemary Lemon Roasted Red Potatoes: Crock-pot or Not Recipe
Ingredients
6 medium red potatoes (or more if you would like: just add a little more oil and spices)
3 T lemon juice (or even better, slice 3/4 of a lemon)
3 T olive oil
2 T minced garlic (or even better, use whole garlic cloves)
1-2 T rosemary
1 t pepper
a dash of cayenne pepper for good measure
a little salt to taste
Instructions
Scrub the potatoes well.
Quarter the potatoes. You can cut them smaller if desired; they will cook faster smaller.
Place the potatoes in the slow cooker, and drizzle the oil on top of the potatoes along with the herbs and spices.
Mix well right in the slow cooker.
Cover and cook on high for 2 1/2 hours, stirring every 45 minutes to an hour. If you cook on low, cook for 4 hours, stirring every hour.
The potatoes are ready when you can easily stick a fork into the potatoes.
For Oven Directions:
Place oiled and seasoned potatoes on a baking sheet.
Bake for 35 minutes at 450 degrees, stirring every 7 minutes or so.
The potatoes are done when the are soft and slightly browned.
Want 8 other slow cooker recipes for Thanksgiving?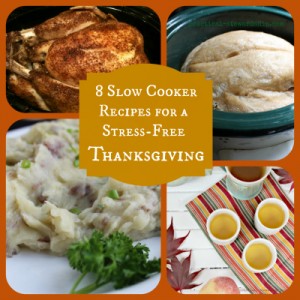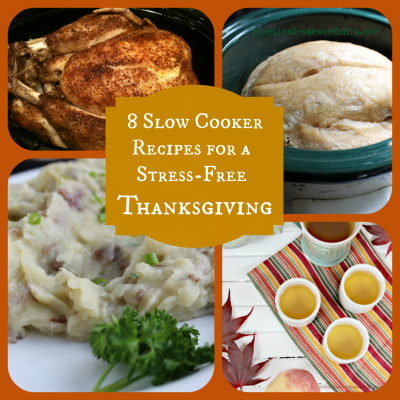 Interested in more crock-pot recipes? Here is our complete list of crock-pot recipes.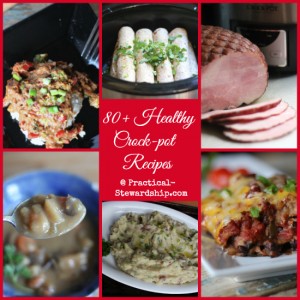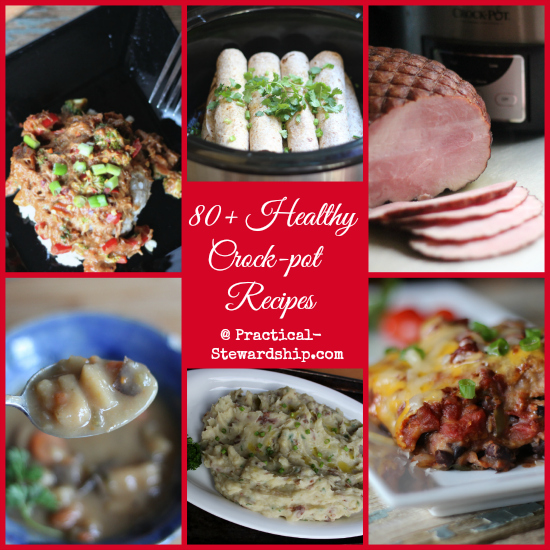 THIS POST MAY CONTAIN AFFILIATE LINKS THAT COST YOU NO MORE MONEY, BUT SUPPORT OUR BLOGGING EFFORTS. THANK YOU!