Have you ever tried a Blackberry Banana Green Smoothie? If you have a picky eater, blackberries do a fabulous job in covering up greens.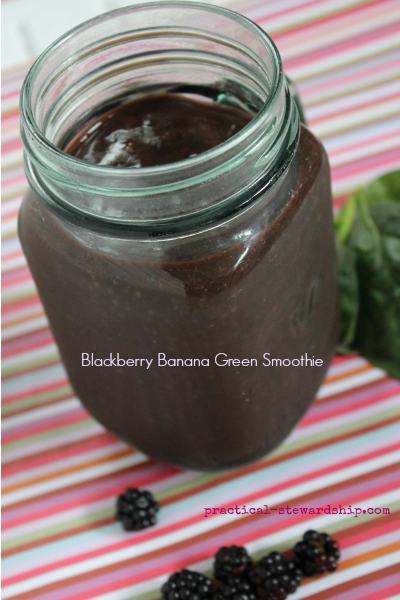 We are still enjoying those blackberries!  We were gone three nights and came back to lots of blackberries!!  The kids were so excited!  Here is another yummy blackberry smoothie.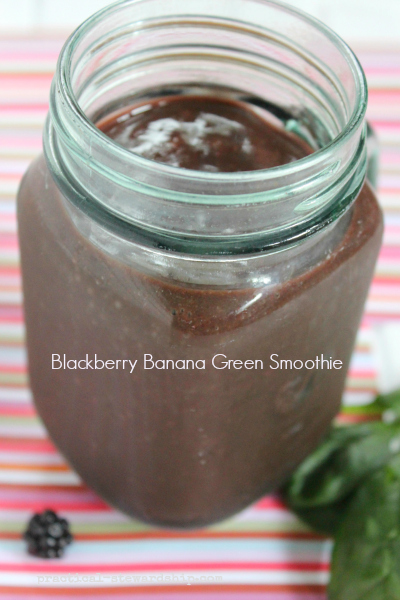 The Verdict: It's so nice that the blackberries cover the color of smoothies that might be an unusual brown or green color to make it aesthetically pleasing.  The blackberry and banana really comes out and you don't even taste the spinach.  So sweet and yum.  Love it!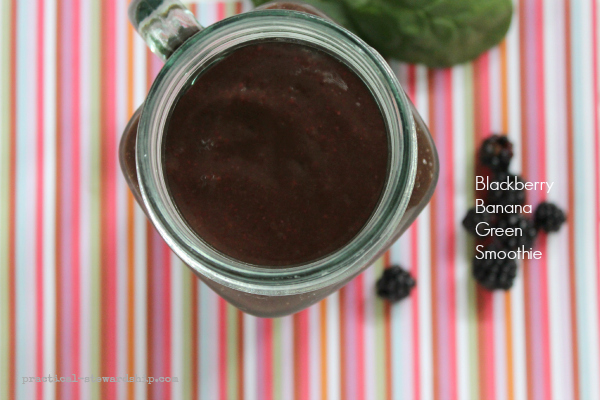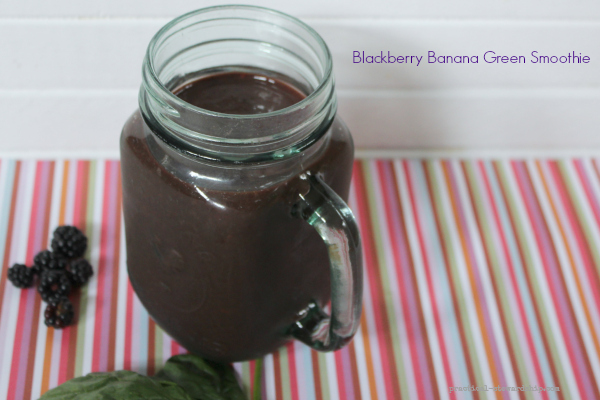 Blackbery Banana Green Smoothie
Ingredients
2 cups blackberries
1-1.5 cup water
2 bananas
2 generous handfuls of spinach
1/2-1 cup ice
1 T chia seeds, optional
Instructions
Blend all ingredients until smooth.
Serve immediately.
Have you tried…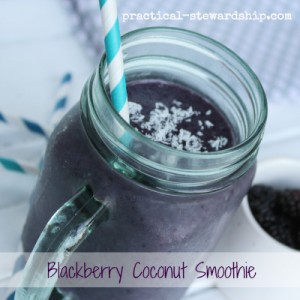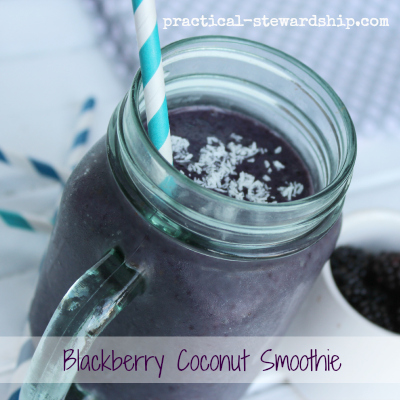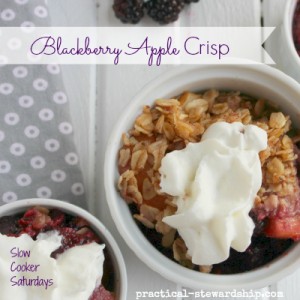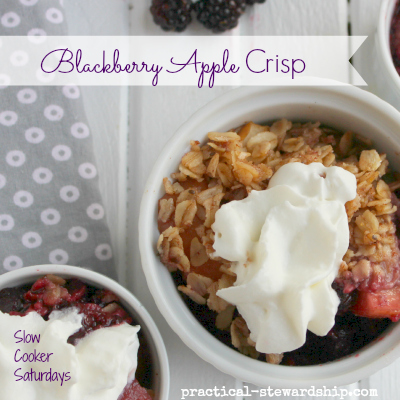 What smoothie combinations do you enjoy the best? Check out other smoothie recipes here.
Want a code for a free shipping on a Vitamix?  Go here.
This post may contain affiliate links that don't cost you any more if you use them, but support our blog efforts, so thank you for your support!