For my latest installment of pie-inspired smoothies I knew I had to do something with chocolate of course, so here is a Chocolate Cream Pie Smoothie.  I figured we only had one other chocolate smoothie (it has peanut butter in it), and it was time for another.   I thought I should start adding vegetables to some of these pie-inspired smoothies to maximize their health benefits.  I figured you can add almost any vegetable, like spinach and carrots, to chocolate since chocolate is brown and you cannot tell that those vegetables are in there.  That's exactly what I did!
The Verdict: Yum!  "It tastes sooo good," my Abbie girl said and asked for seconds along with her brother.  I especially loved the cashew garnish!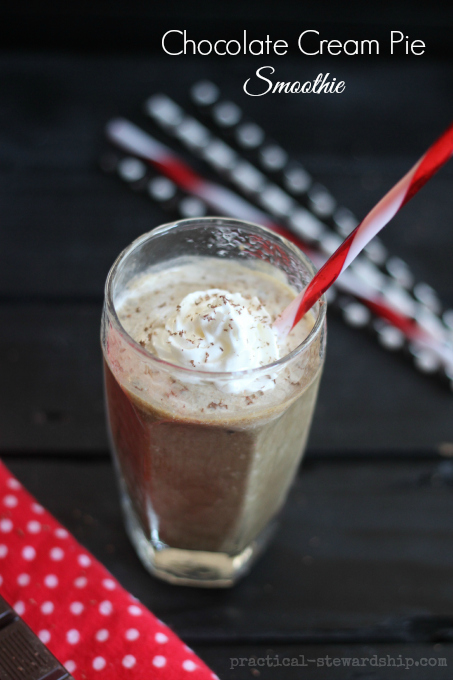 If you add more ice and additional sweetener this totally reminds me of a Wendy's Frosty…but without the guilt:).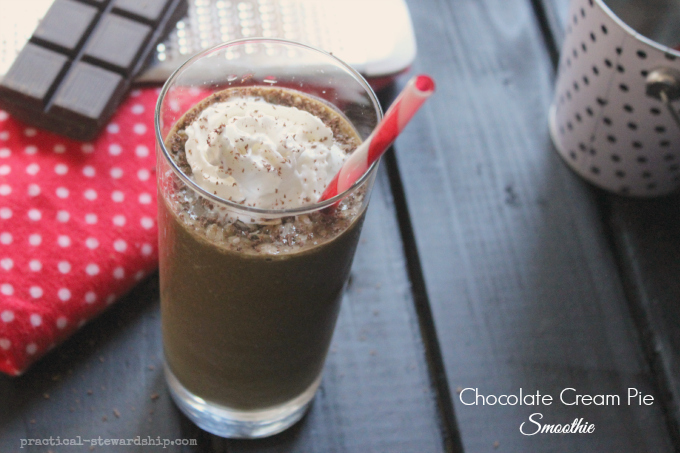 If it's not sweet enough for you, just add more honey or maple syrup.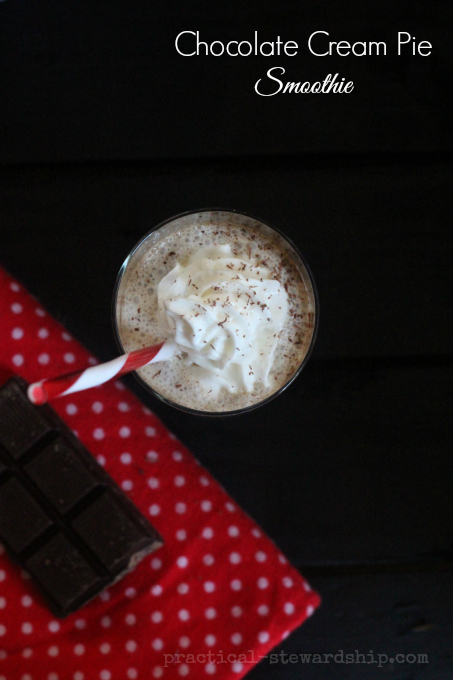 And feel free to add some grated dark chocolate as a garnish. No one will complain.**Updated 6/14.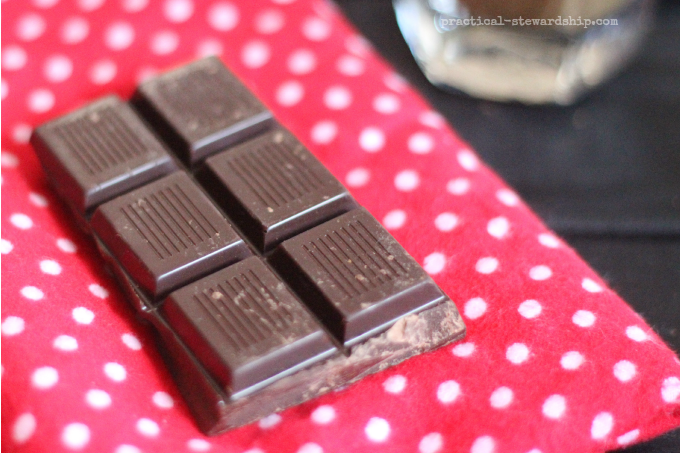 Chocolate Cream Pie Smoothie Recipe
Yield 2 -16 ounce smoothies
Ingredients
2 bananas
1 1/2 cup coconut milk (any other milk would work, too)
1 cup ice
handful spinach
1 carrot
1/3 cup cashew, raw (soaked for at least 1/2 hour is best; I've also used almond pulp)
1/3 cup cocoa
2 T honey or maple syrup, to taste
Instructions
Blend and serve immediately!
You can garnish with cashews, granola or crushed graham crackers (make gluten free if needed) and real or vegan whipped cream.
Nutrition Facts
Serving Size 16 ounces
Amount Per Serving
% Daily Value
* Percent Daily Values are based on a 2,000 calorie diet. Your daily values may be higher or lower depending on your calorie needs.
Have you tried…?
Want a code for a free shipping on a Vitamix?  Go here.
THIS POST MAY CONTAIN AFFILIATE LINKS THAT COST YOU NO MORE MONEY, BUT SUPPORT OUR BLOGGING EFFORTS. THANK YOU!