This Creamy Crock-pot Hot Chocolate is a wonderful treat on a frigid, cold winter's day or anytime throughout the holidays or year.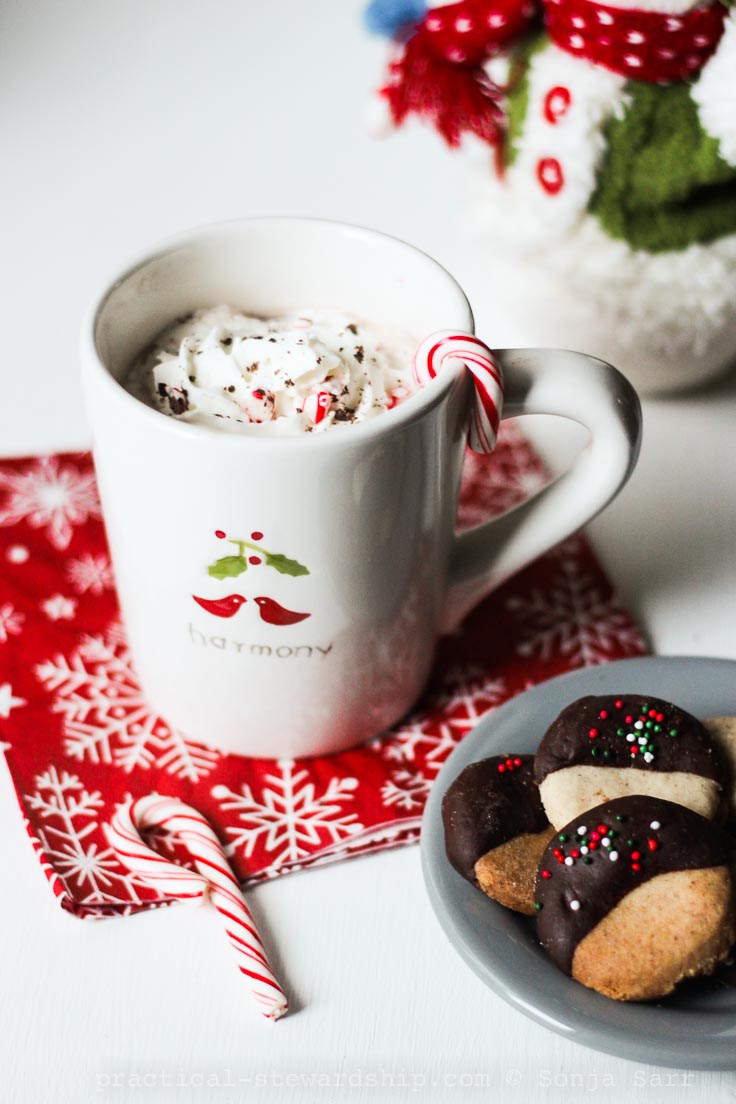 Are you moving away from processed foods?  Are you done with Swiss Miss, and other packaged hot cocoas?  This creamy crock-pot hot chocolate is an incredibly easy, peasy recipe that comes together quickly with irresistible results.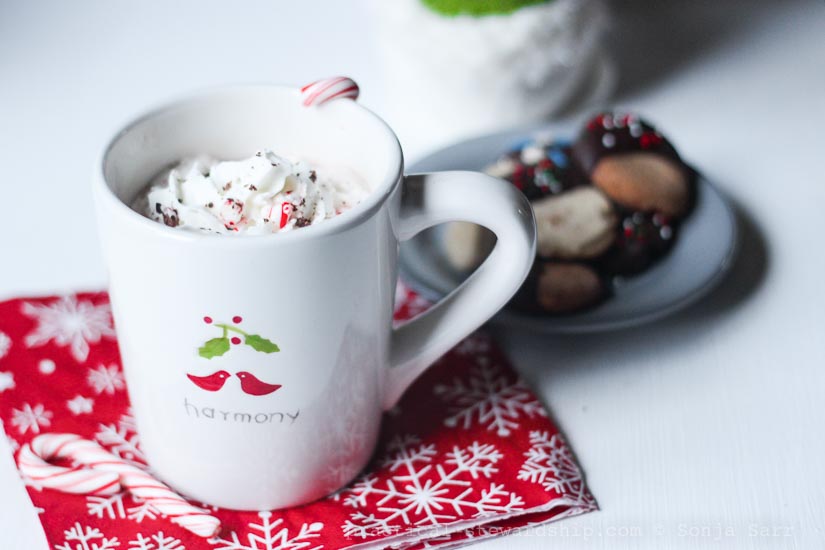 And this is easily made dairy-free and vegan with coconut milk, almond milk or your favorite kind of dairy-free milk out there. These days you have plenty of options. And now they sell vegan whipped cream
 in a can, too, so spray away!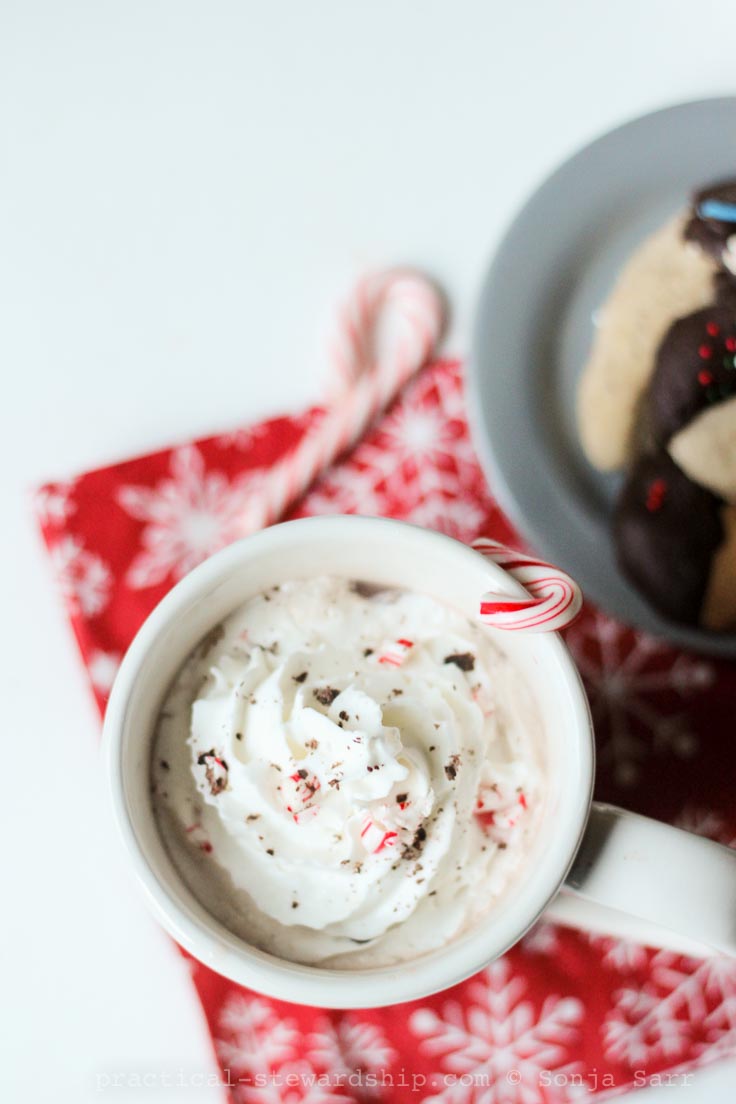 I made this with only four cups of milk in my two-quart slow cooker, but this recipe can easily be doubled or tripled and put into a bigger crock to serve to more people. Just cook until heated thoroughly. Since I was just making it for our family, I didn't want to make an abundance, although I know my family would have been happy with lots of leftovers.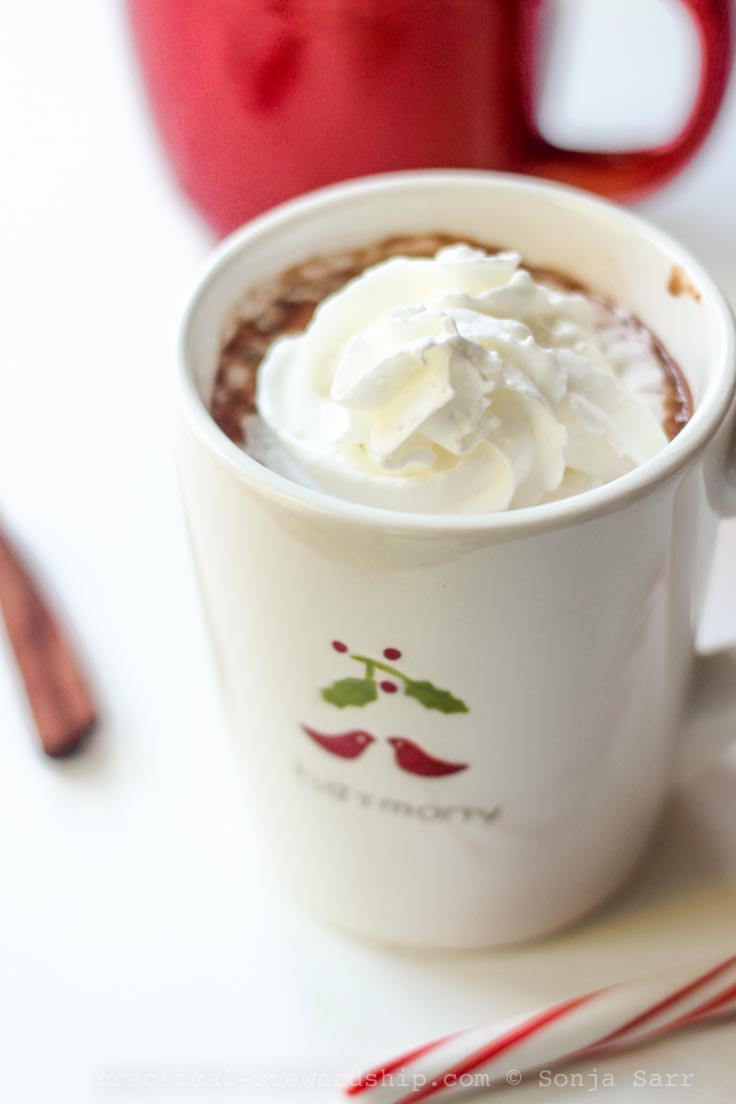 The Verdict:
JSarr: "Did you make this?"
Me: "Yes."
JSarr: "You made this, made this?"
Me: "Yes."
JSarr: "I think this might be the best hot chocolate I've ever had!"
JSarr: "You made this in the crock-pot?"
Me: "Yes."
Methinks he liked it. The kids LOVED it and asked for more, and Abbie wants it for Christmas day. I don't know if I want all of the sugar around, though:). We'll have enough sugar on that day as it is! Me, I'd rather eat my chocolate than drink it, but I really enjoyed it, too. It's rich, creamy, and flavorful.
If you use sweetened coconut milk, you can omit the sugar, and then add it to taste later.  I do think the sweetened coconut milk is what makes this beverage so yummy.
**Update 12/15 It's become somewhat of a family tradition that I start the crock-pot
 before leaving to chop down the Christmas tree. We are greeted with a wonderful creamy drink ready to warm us.
Creamy Crock-Pot Hot Chocolate, Dairy-free, Vegan
Yield 4 cups
Ingredients
4 cups coconut milk (can use other milks, too; if you use a sweetened milk, you can reduce the amount of sugar you use)
1/3 cup organic sugar
1/3 cup cocoa powder
1 t vanilla
dash of sea salt
dash of cinnamon
optional, whipped cream (coconut cream, whipped or whipped cream of choice)
optional, chocolate bar, shaved
Instructions
Whisk all ingredients together in a crock pot. I used my 2-quart crock-pot. Don't worry if the cocoa powder doesn't completely dissolve into the milk, but try to mix thoroughly.
Heat on high for 1 1/2 hours or until heated through.
Stir, and serve immediately or turn crock-pot to warm.
To make your hot chocolate an extra special treat, you can top with your favorite whipped cream, shaved chocolate bar and candy cane.
Nutrition Facts
Serving Size 1 cup
Amount Per Serving
% Daily Value
* Percent Daily Values are based on a 2,000 calorie diet. Your daily values may be higher or lower depending on your calorie needs.
Have you tried some other hot, crock-pot drinks like…?
Crock-pot Cranberry Spiced Cider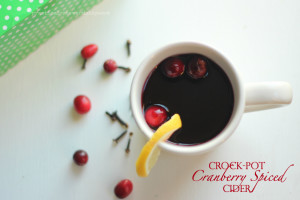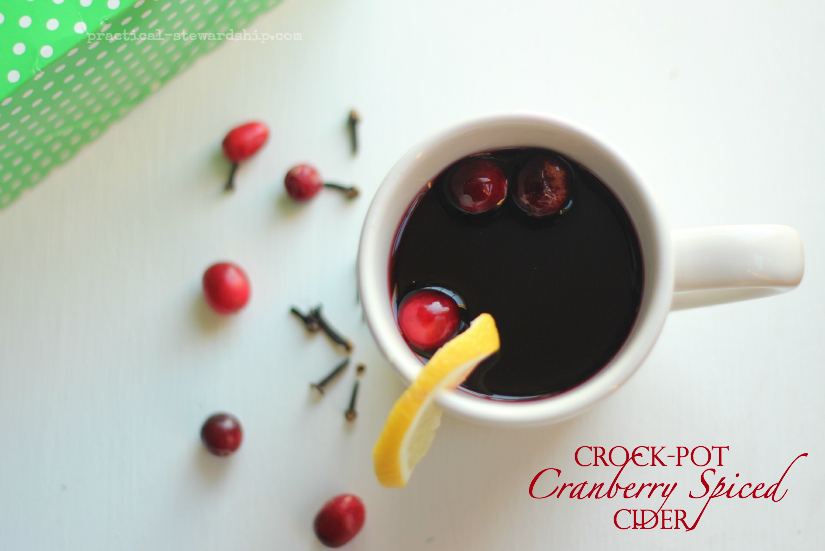 Kid-Friendly Crock-pot Wassail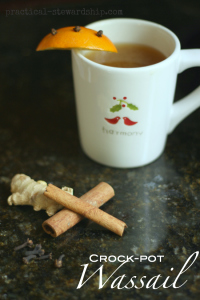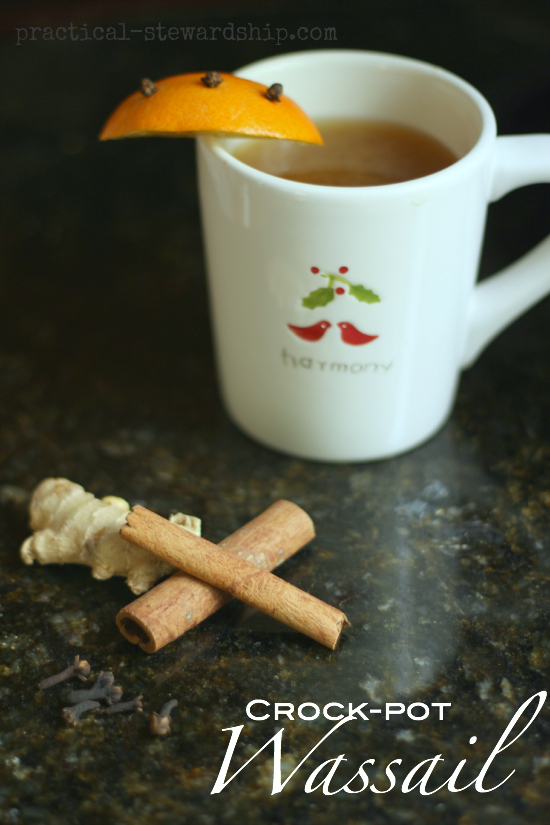 Crock-Pot Apple Cider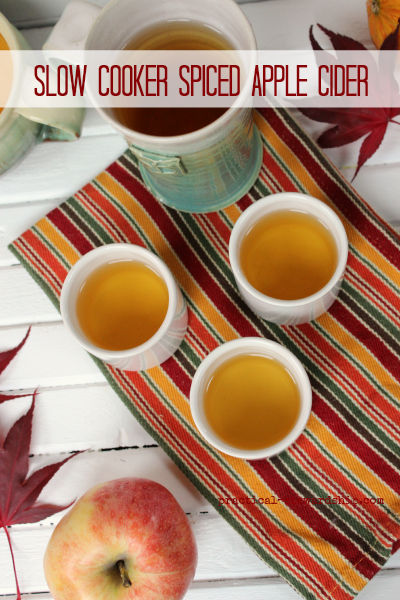 Go here for the complete list of recipes.