Chocolate Peanut Butter Smoothie Recipe
Our family's favorite dessert flavor combination is chocolate and peanut butter together, and putting chocolate and peanut butter together in a smoothie is a great way to get protein and a little treat all at the same time!  Let me add, we definitely don't mind eating our chocolate and peanut butter either like in homemade peanut butter cups, or in chocolate peanut butter no bake cookie bars.  Yum!  I digress…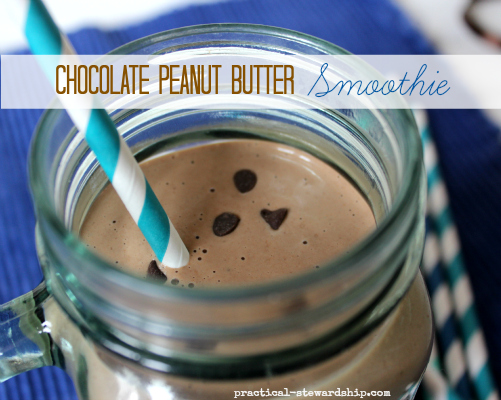 Jonathan came up with this smoothie creation, and it ended up being more like a milkshake, a real dessert smoothie.  So yummy, yet healthy!
A bonus in this smoothie is that you get some natural protein sources, not only in the peanut butter, but also in the almonds and almond milk.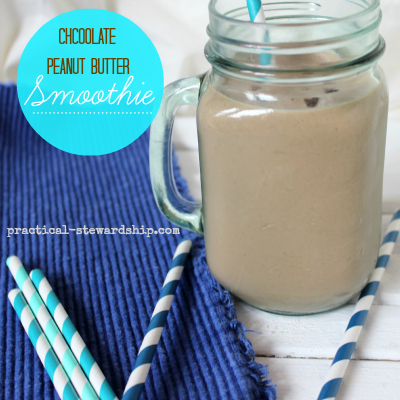 Another bonus is iron with that spinach. So good for you…and no one will know.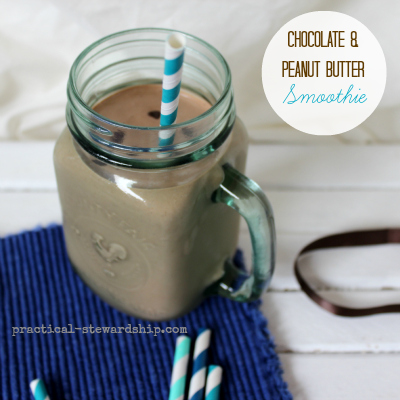 I like to bite into the whole chocolate chip, so when I make this with chocolate chips now, we kept them out until the very end.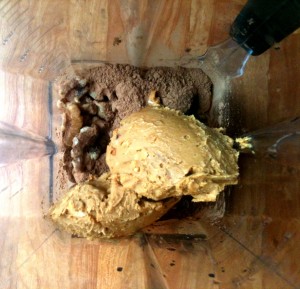 Chocolate Peanut Butter Smoothie Recipe
Yield 2 -12 ounce smoothies
Ingredients
1 banana
1 cup almond milk (or milk of choice)
1/2 cup natural peanut butter
1/3 cup raw almonds
1/4 cup dark chocolate chips (can use cocoa powder, but add 1-2 T of honey)
1 T wheat germ
handful of ice
optional, handful of spinach
Instructions
Blend all ingredients until smooth.
Serve immediately.
Nutrition Facts
Serving Size 12 ounces
Amount Per Serving
% Daily Value
* Percent Daily Values are based on a 2,000 calorie diet. Your daily values may be higher or lower depending on your calorie needs.
Other recipes you may enjoy: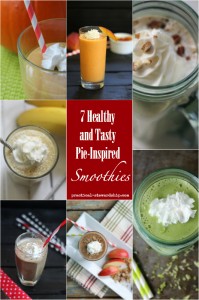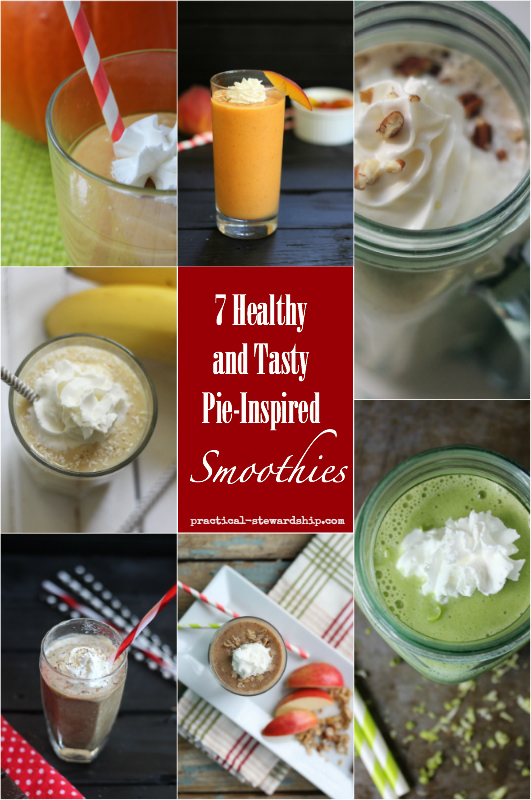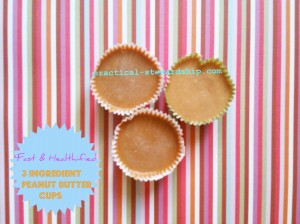 What smoothie combinations do you enjoy the best? Check out other smoothie recipes here.
Go here for the complete list of recipes.
This post may contain affiliate links that cost you no more money, but support our blogging efforts. Thank you!