I have been admiring ornament wreaths for a few years now.  Last Christmas I  finally dug in and made a couple of ornament wreaths.  They are way cheaper to make than to buy, since I found the wreaths pre-made for about $20 each.  I am estimating I spent $7 to make my wreath, and if I wasn't picky about the colors, I could have made the ornament wreath for less than $5.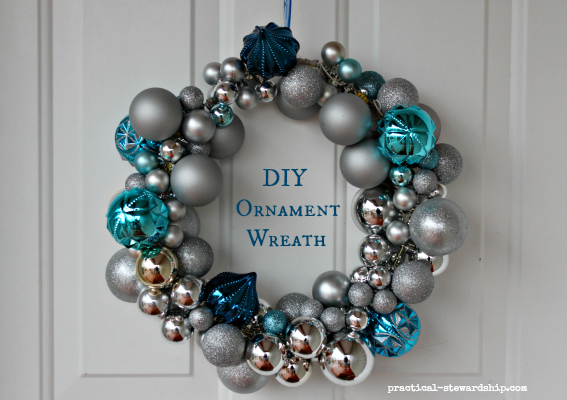 It's DIY Time , where I post something you can do yourself rather than buy, which is a money saver, and can be VERY REWARDING.  Some of these posts are crafts, sewing projects, homemade cleaners, homemade health aids, tutorials, and the like.
The ornament wreaths are so beautiful, yet, so easy to make.  My kids wanted to dig in and help, too.  I love having them join in on the fun and memory making.
**You can decide on which size of ornaments to use, but I like using all of the same sized ornaments better (as in the first picture) rather than using different sizes (as pictured in the second photo).  I think it's harder to get a balanced look with the wreaths when you are working with different sized ornaments.
What You Will Need:
many ornaments depending on the size of your wreath, approximately 50 or 60 large and small  **Read note above regarding sizes to use.
wire hanger
wire cutters strong enough to cut through a coat hanger.  Jonathan uses Klein Lineman's Pliers
glue gun, optional
scissors
thick ribbon
string, optional if this is how you bind your wire together to make the loop, or you can twist the wire back together, or create a hook like we did.
garland, optional for wrapping around the wreath and/or hanger hook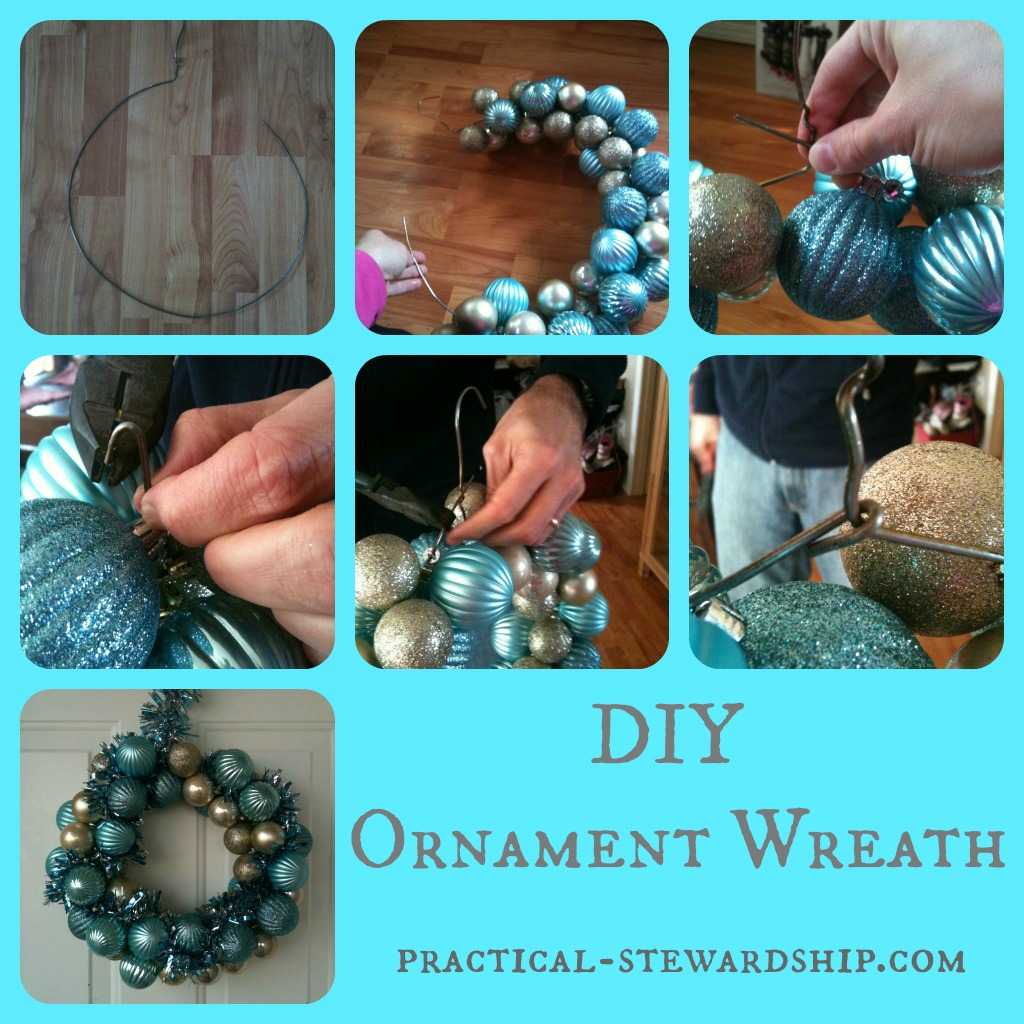 The Instructions:
Shape your wire hanger into a circle.  You can leave the hook shape in the hanger to hang the wreath later.  Thank you, Jonathan, for creating the circle!
Optional: If you want your ornaments more secure, use a glue gun to glue the ornaments to the top of the ornament holder.  I opted not to glue my ornaments to their top the first time and I did have a couple that kept falling out.  For the most part, they stayed in, but the wreath will be more durable if you use the glue gun.
Gently place the ornaments on the wire hanger.  I used big and small ornaments, kind of alternating them.
When ornaments are all around the wire, you need to bring/bind the wire together.  You can either, leave a little space without ornaments and twist the wire carefully together, or put the wire one end on top of another, and wrap it madly with string (this is what I did the first time).  What my husband did the second time was bend a hook at the end of the wire hanger.  I thought this was genius!
Tie a ribbon to the wire to hang, or use the hook from the hanger to hang.  I used some garland wrapped around the hook to hide it.
What decorations do you make?
Have you made…?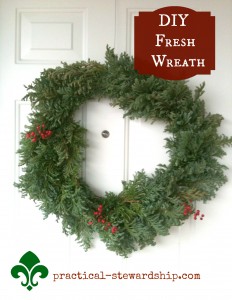 Have you tried making hanging ornament clusters?  They really are so easy!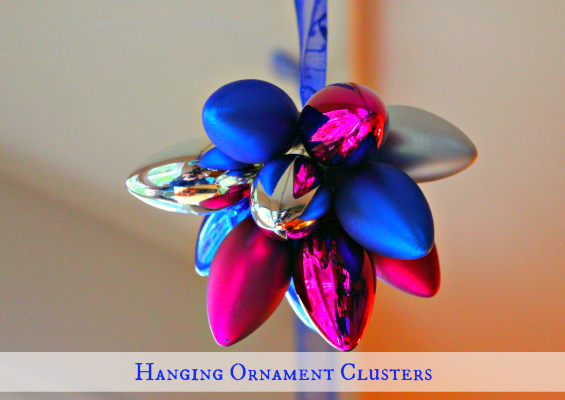 Have you ever glittered pinecones?  It's another easy kid friendly craft!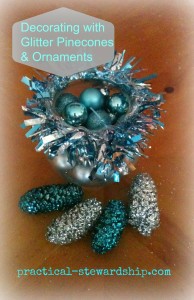 How about yarn wrapped Christmas trees??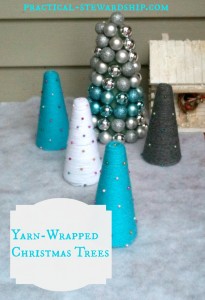 Merry, merry Christmas!