My husband has had a love affair with Montreal Steak Seasoning for years. Okay, maybe his feelings are not quite that strong, but it's his choice seasoning for most of our grilling needs. We used to buy the huge seasoning container from Costco, but you don't know what the extra ingredients are. Last year I determined to make my own steak seasoning, and when we were almost finished with the container, it was time to experiment.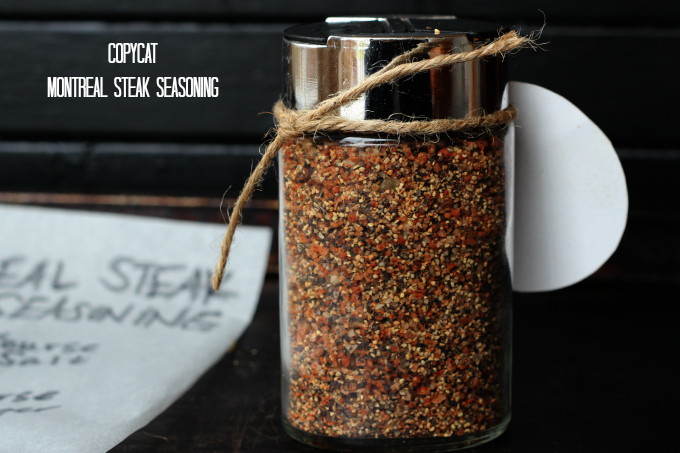 I boiled the recipe down to only four ingredients (salt, black pepper, garlic powder, and paprika with no real boiling involved though:), whereas the original ingredients include coarse salt, unidentified spices (including black and red pepper), garlic, sunflower oil, natural flavor (which can be things that are unnatural, unfortunately), and extractives of paprika.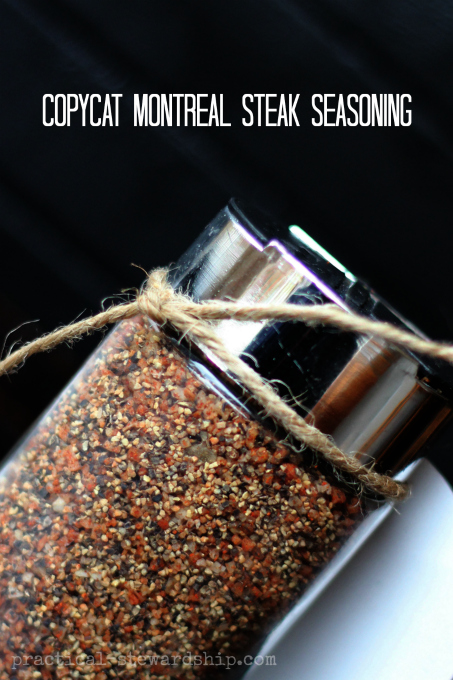 For this recipe I bought special coarse gray Celtic salt and coarse pepper, but any salt or pepper will do. The gray Celtic salt is better for you because contains 84 different live elements and isn't processed like normal table salt (source). The coarseness of the salt and pepper adds a texture that is unbeatable. Our favorite part of the seasoning is biting down into a piece of coarse salt. It's so good, but don't trust me. Try it yourself!
This recipe contains no anti-caking agents, so you will have to shake it up if it clumps.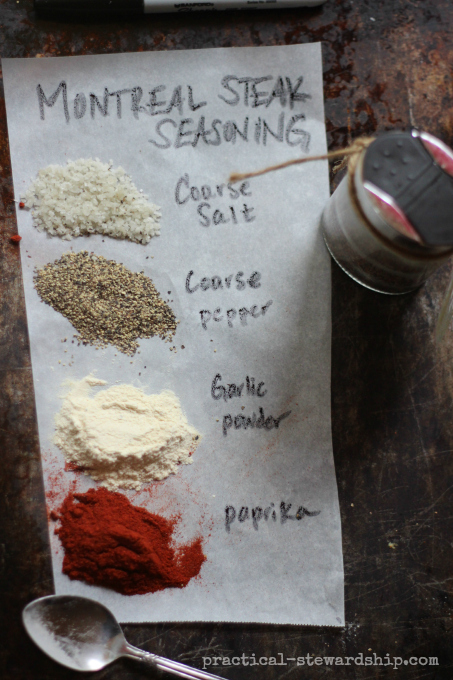 There is nothing like giving gifts of food. I thought the homemade version would make a great Father's Day gift. So here is yet another DIY foodie gift.
I made a free Father's Day printable, "You Spice Up My Life-Happy Father's Day" for this gift idea. The tags are in different sizes so you could get a good fit for your seasoning bottle. I didn't know our printer only prints in black and white, so I did hand color mine as you can see below. Go here to get your free downloadable "You Spicy Up My Life" Father's Day printable.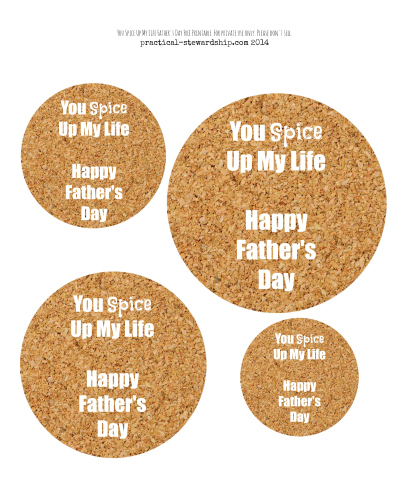 The To Dos:
Print your tags on white card stock.
Cut out the tag of choice and hole punch them.
Mix seasoning and place in an airtight container. If you are using a shaker and coarse seasonings, make sure the shaker holes are large enough for the seasonings to come out.
Tie the tag on the container with something manly like twine or string.
Enjoy giving!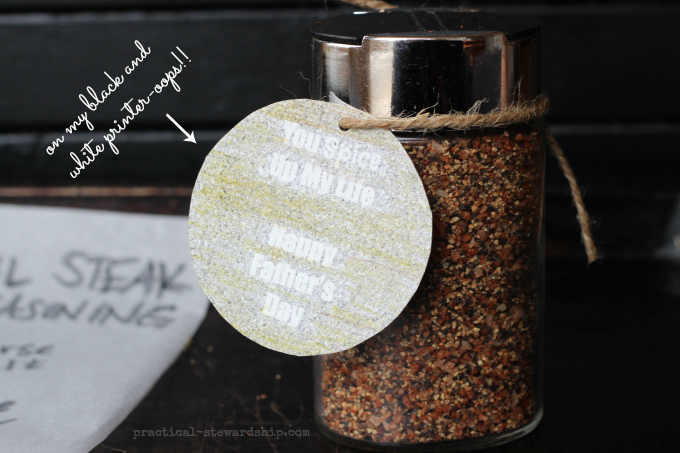 Our whole family LOVES the fresh seasoning. We've been using the seasoning for about six months, and not only is it a great addition to meats, but the family loves it on eggs and sautéed veggies. It's the seasoning I use on our frugal crock-pot organic drumsticks, too.
Copycat Montreal Steak Seasoning
Ingredients
1 cup salt (we used coarse grey celtic salt, but any salt will do)
3/4 cup + 2 T black pepper (we used coarse pepper)
4 t garlic powder
3 t paprika
Instructions
Combine all ingredients, and store in an air tight container.
Have you tried homemade Red Robin Seasoning?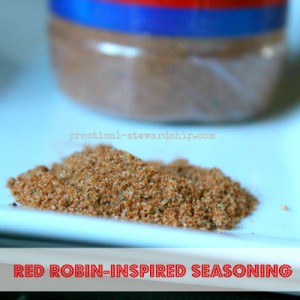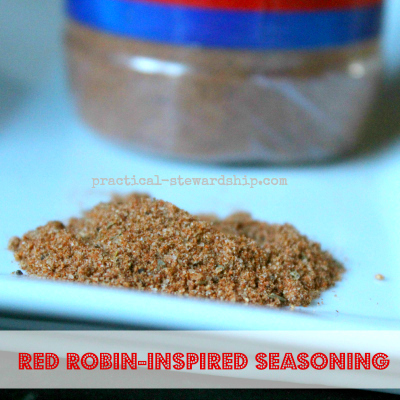 This post may contain affiliate links that cost you no more money, but support our blogging efforts. Thank you! 
Sharing at  Weekend Potluck,  Metamorphosis Monday, and some of these great link parties.