Today I am sharing how we eat frugal organic chicken on a budget and a recipe for crock-pot seasoned drumsticks. This is the most frugal way I know at this time to get organic chicken.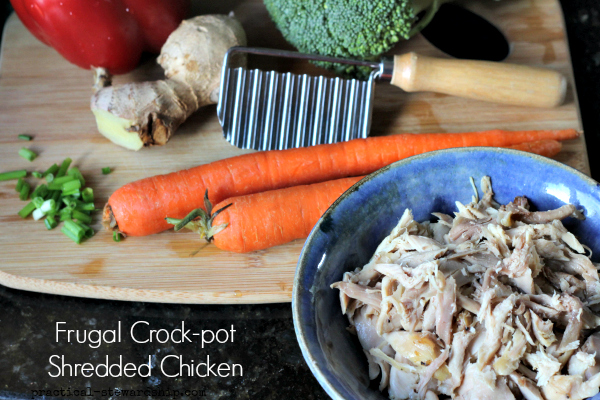 At the end of last year I stopped buying organic whole chickens. I had been buying them all year at Costco where they were $2.49/lb. which is a great price for organic whole chickens.  I really thought buying a whole chicken was the most economical way of eating chicken. And I still do think that…mostly. Now I definitely believe buying the whole organic chicken is the cheapest way to get your hands on some white meat. If you buy them independently, organic chicken breasts can be about $5.99/lb. That's a lot of money! So to pay $2.49/lb. to get the chicken breasts and dark meat is pretty good. Plus you end up with organic bones to make a bone broth. Can't beat that.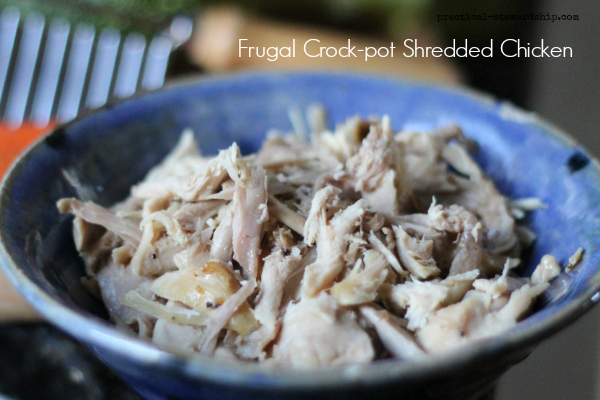 Growing up we had drumsticks a lot, and honestly I prefer drumsticks. Dark meat has more flavor, and there is flavor in the bones. Even Iron Chef, Michael Simon agrees! Anyway, last fall I started buying the organic drumsticks at our Pacific Northwest Costco for $1.89/lb. Since then Costco has raised the price to $1.99/lb., but I still think it's a bargain if you compare them to the price of conventional chicken breasts which can typically cost more than $2/lb. So, I would make Crock-pot Barbecue Drumsticks–just drumsticks and barbecue sauce. We would end up with leftovers since there three packages totaling over 5 lbs., and I would just go ahead and cook them all. Then I started shredding the leftover chicken for other meals and freeze the bones for bone broth.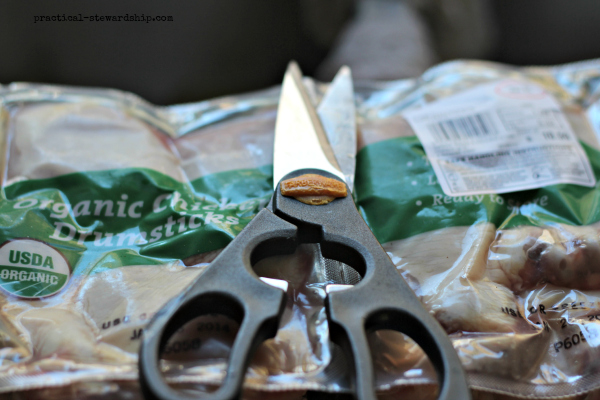 The shredded chicken becomes a quick source of protein as it is ready to throw in so many recipes for the week. Or I can freeze meal sized portions. I find myself sometimes leaving the chicken on the bone so I can give it to JSarr as a quick portable protein for lunch.

Some of the recipes I use the shredded chicken for are:
And the chicken is just great if it is crock-potted twice, by the way.
Crock-pot Seasoned Drumsticks
Instructions
Place a thin layer of water on the bottom of the crock-pot.
Place chicken in the bottom of the crock-pot.
Season meat as desired.
Cover and cook on high for 4 hours, or on low for 5-6 hours.
Have you made your own Montreal Steak Seasoning? It's just 4 ingredients!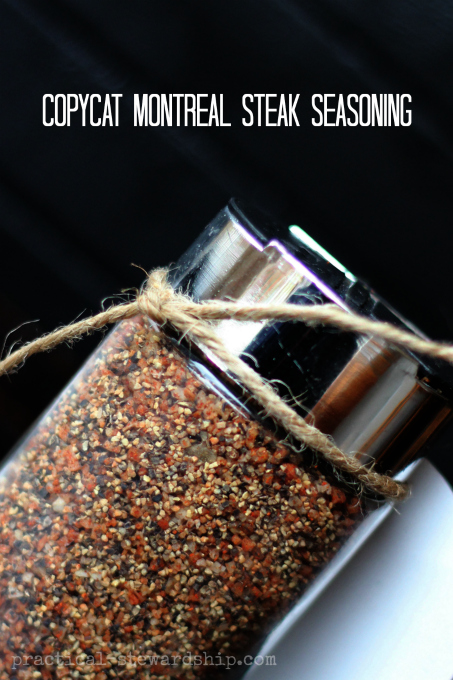 Have you tried Crock-pot Barbecue Drumsticks?
Do you have any tips and tricks for eating organic meat on a budget?
This post may contain affiliate links that cost you no more money, but support our blogging efforts. Thank you! 
Sharing at some of these great link parties.