Have you ever wanted to make your own Red Robin-Inspired Seasoning but didn't know exactly where to start?  Well, you have come to the right place!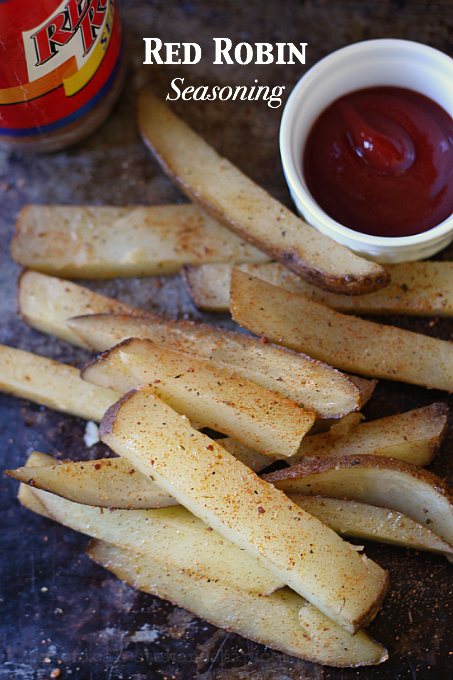 My family has been using Red Robin Seasoning for years.  They sell the seasoning at the restaurant for about $3-4 for the 16 oz. bottle.  That's a pretty good price.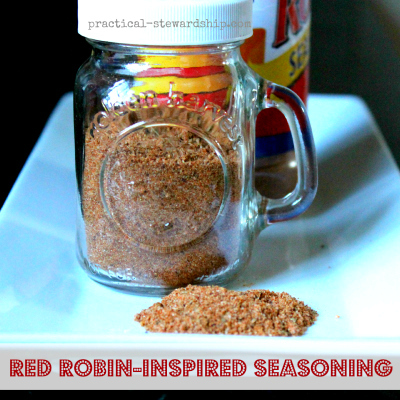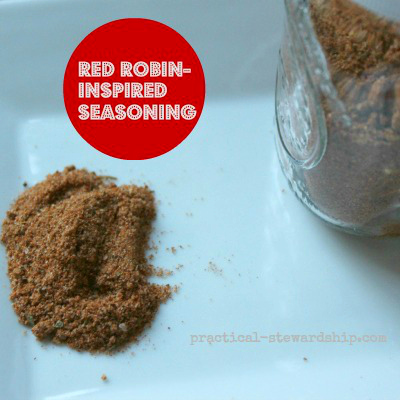 One day when we were snowed in I was exploring the internet trying to find a copycat Red Robin Seasoning recipe.  EVERY recipe I found used instant tomato soup mix and no paprika.  I don't have the instant tomato soup.  Plus, if you look at the back of the Red Robin Seasoning bottle, it lists paprika as the second ingredient.  May be instant tomato soup mix has paprika in it, I don't know, but I thought I'd try to come up with something on my own.  I wanted to make a healthier version that I thought we could prepare for cheaper, that hopefully tastes as good or better.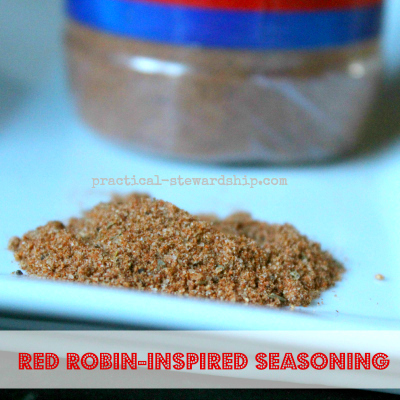 They make a great gift, too.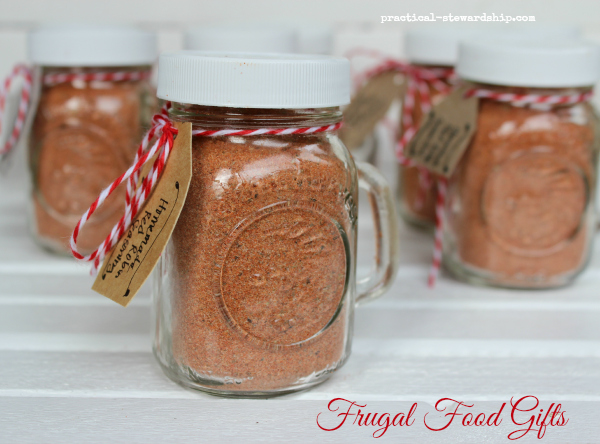 *Update 6/30/12-I was able to get my hands on a newer bottle of Red Robin seasoning this week, and it reveals two more ingredients that I didn't previously have, sage and oregano.  Next time I make this recipe, I will add 1 t oregano and 1 t sage.
Imitation Red Robin Seasoning Recipe
Ingredients
-1/2 cup paprika
-1/2 cup salt
-1/4 cup garlic powder
-2 T chili powder
-2 T onion powder
-1 T basil
-1 T cumin
-1 T freshly ground black pepper
-1/2 teaspoon celery salt
Instructions
Mix and store in a container in cool dry place for 6 months.
The Verdict:
My entire family loves this better than the Red Robin Seasoning.  We've always added the original to our soups and pot pies, along with my Homemade Red Robin Fries.  We still have some real Red Robin Seasoning left over, and when given a choice, my family chooses my recipe over the Red Robin version.
What do you think?  There are no added anti-caking agents in the seasoning, so if you don't eat it right away, you might need to break it up with a knife.
Have you tried…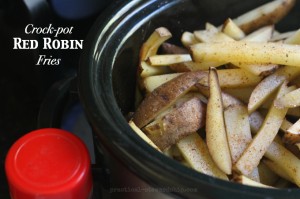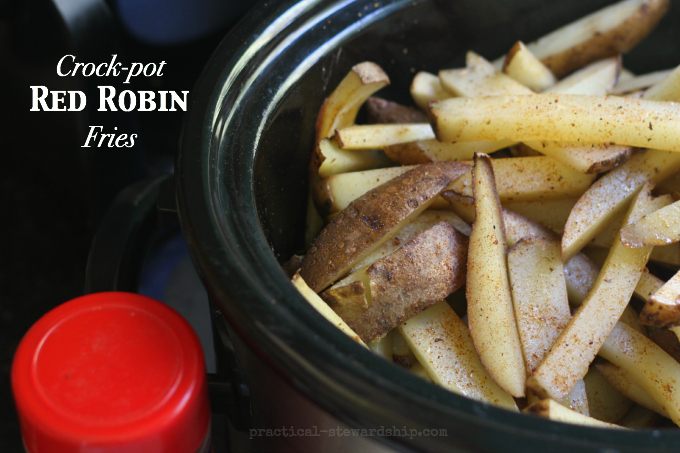 THIS POST MAY CONTAIN AFFILIATE LINKS THAT COST YOU NO MORE MONEY, BUT SUPPORT OUR BLOGGING EFFORTS. THANK YOU!