Frugal No Candy Easter Basket Ideas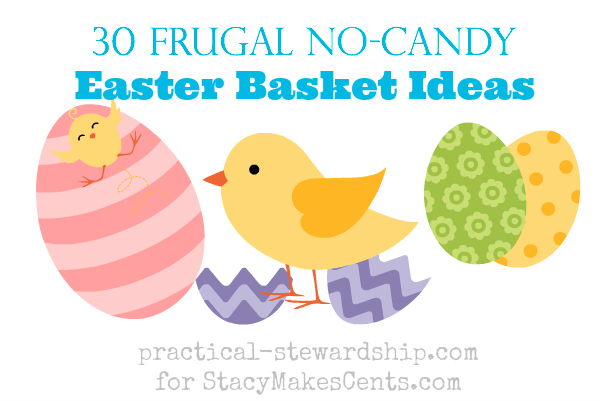 Are you ready for Easter? Do you give Easter baskets? I've actually only put together Easter baskets a couple of years even though my eldest just turned ten years old last month (I don't have a conviction against Easter baskets, it just hasn't been our focus). Okay. Let's go back to the fact that I've been a mom a decade, CRAZY! Time flies they (whoever they is) tell you, you know what I mean, moms (and dads). That aside, this year I was able to fill three baskets for $13.97, and that includes the baskets themselves. And I did it in less than a half hour at the Dollar Tree.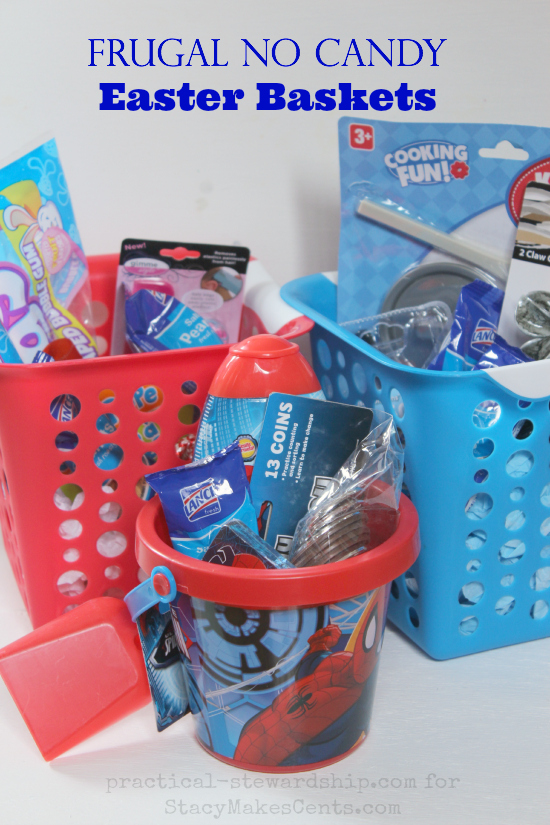 So since Easter is approaching fast, I am here to tell you, "don't stress", "don't worry". You can put together a frugal Easter basket in one swift trip to Dollar Tree, or a dollar store. And you can give thoughtful gifts. AND you don't have to spend a whole lot of money to do so. AND you don't even have to include any candy.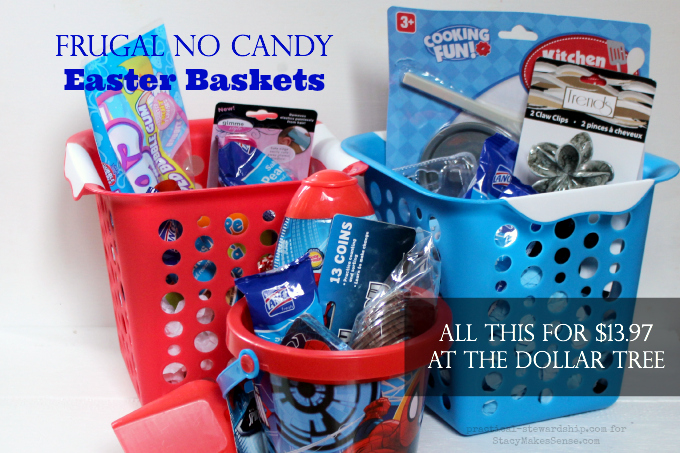 The Sarrs LOVE their sweet treats; don't get me wrong. My day almost feels incomplete without some kind of chocolate (in fact here is my list of 30 Chocolate Love Recipes). But we know that those dessert-loving kids of ours are going to be surrounded, or engulfed in sweet treats from every-which-way, so I thought I'd give them some they could use and consume.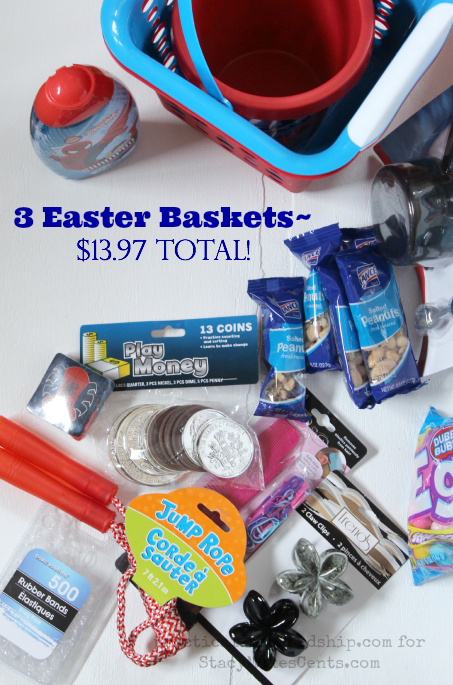 I am guest posting today over at Stacy Makes Cents, so go there to check out what I bought for my kids and to see the 30 other frugal no-candy Easter basket ideas. They make for some great last-minute Easter basket ideas.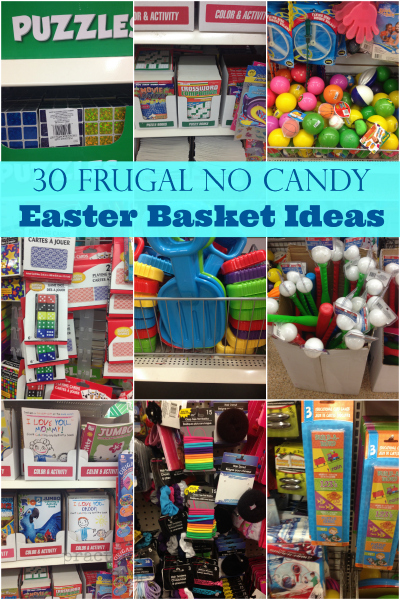 So what are you giving your kids' this Resurrection Day?
THIS POST MAY CONTAIN AFFILIATE LINKS THAT COST YOU NO MORE MONEY, BUT SUPPORT OUR BLOGGING EFFORTS. THANK YOU!