Every couple of weeks or so I try to buy a new fruit or vegetable.  I have had honeydew plenty of times in my life but don't think I've ever purchased it before now.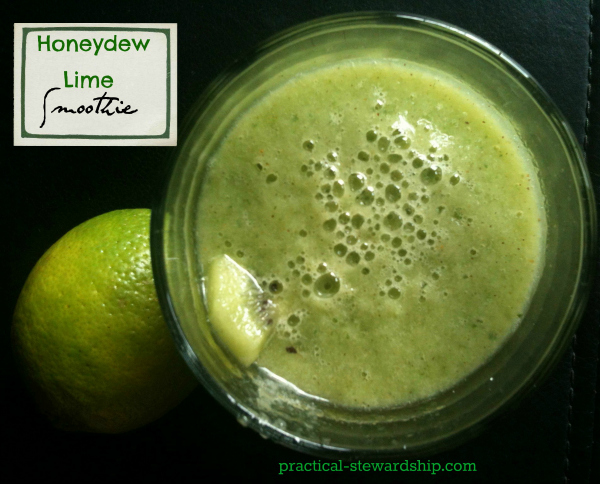 This was a great recipe to throw in a few veggies since the smoothie was already green.  I do like to color coordinate my smoothies when it's convenient, so today was a green theme.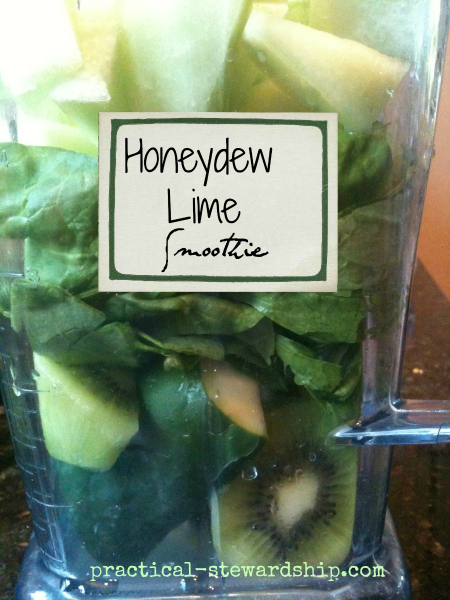 The Verdict: It's so fun to put new flavors together.  I liked the lime and honeydew at the same time.  It was sweet with a twist.  We didn't taste the veggies either.  The whole family dug this, especially my lime-loving "El-girl".   I added the banana as a thickener, but smoothies are so flexible and can be easily made without the bananas.  Love it!
Go here for the complete list of recipes.
Want a code for a free shipping on a Vitamix?  Go here.
Have you tried…?