What You Will Find Here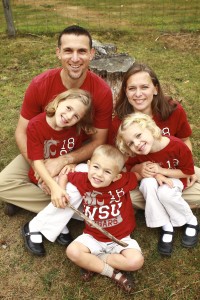 At Practical-Stewardship.com we share with you how our commitment to exercise good stewardship of what God has given us touches all aspects of life, including how we eat, handle our bodies, nurture our souls, and manage our money.  We share thrifty thinking money saving ideas, healthified recipes, workouts, DIY Time & Repurposing crafts and sewing projects, WinCo Quarterly & Costco Quarterly Natural & Organic Price Lists, and more.
Current Features:
You will also see posts on fitness philosophy ideas, and more.
If you want to learn more about us personally, you can go here.
The workouts are meant to give you ideas that you can modify (especially if you don't have any kettlebells).
We know this blog could be broken up into several different blogs.  We could have a separate money-saving blog, a separate exercise blog, a separate DIY blog, a separate recipe blog, and a separate spiritual blog.  Maybe that will come later, but may be not. Only the Lord knows.  But we really can't separate these aspects of life because it is all about a lifestyle…the lifestyle of a good and faithful steward.
We love hearing from you, especially your ideas for excellent stewardship (and your feedback on ours!), so please contact us and if you like us, "like us" on Facebook.