No Bake Chocolate Peanut Butter Brownie Bite Recipe~Brownies are one of our top two favorite kind of desserts without question.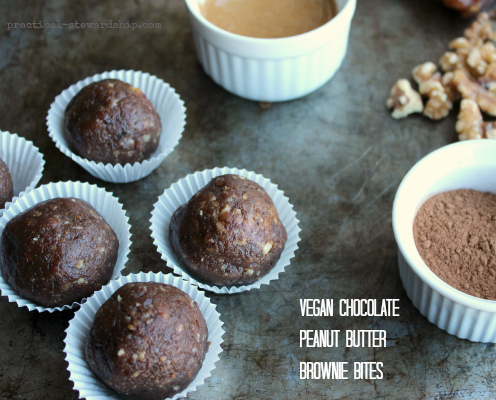 How do you create a no bake brownie that actually tastes like a brownie?  And it doesn't use flour.  And it's gluten-free.  And it's vegan.  And it's raw. And it's naturally sweetened. Welcome to the wonderful world of dates, also known as nature's candy. As long as you finely process the dates, the brownies end up a nice gooey consistency.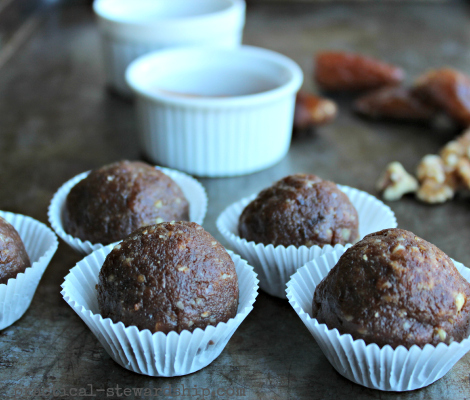 These no bake chocolate peanut butter brownie bites are a really quick dessert to put together, and you don't even have to wait for them to come out of the oven.  Just roll the brownie dough into balls and serve right away!  There's something magical about the phrase, "no bake" that makes it much easier on mom to put together…and add the kids to help in the process.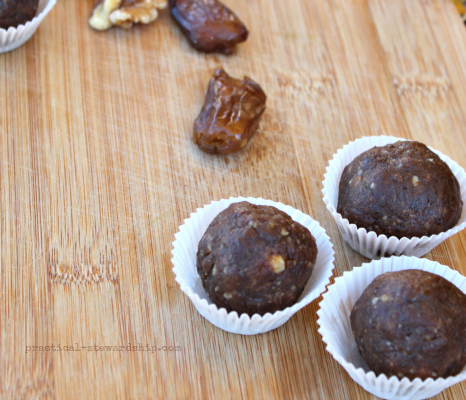 Updated 8/14.
No Bake Chocolate Peanut Butter Brownie Bite Recipe
Ingredients
1 1/2 cup of dates
1/2 cup of peanut butter
1/2 cup walnuts
2 T cocoa powder
optional 1/3 cup oatmeal (use certified gluten free oats if needed, or you can omit the oats. The balls will just be more moist without the oats.)
Instructions
Blend all ingredients in a food processor until the mixture forms one big ball.
Remove, and roll into 1 inch balls or shape into bars.
Enjoy!
Refrigerate leftovers in an airtight container for up to a week.
Other recipes you may enjoy: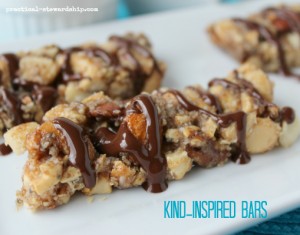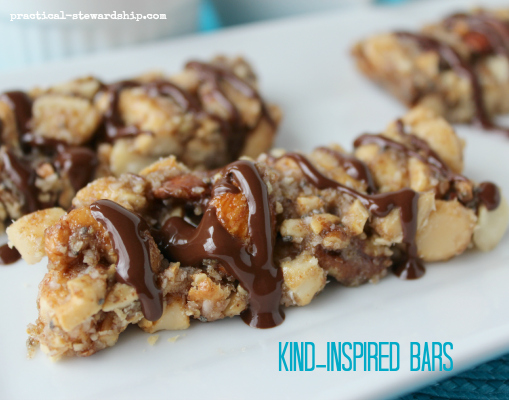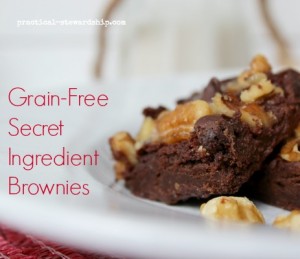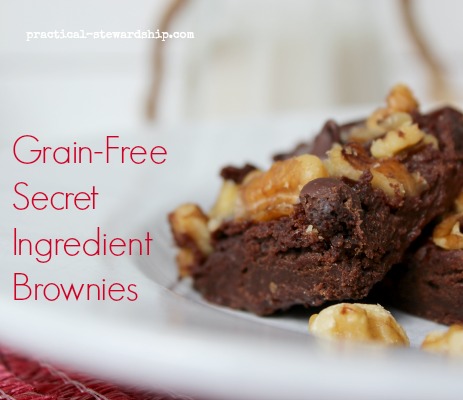 THIS POST MAY CONTAIN AFFILIATE LINKS THAT COST YOU NO MORE MONEY, BUT SUPPORT OUR BLOGGING EFFORTS. THANK YOU!