No Flour (Black Bean) Brownies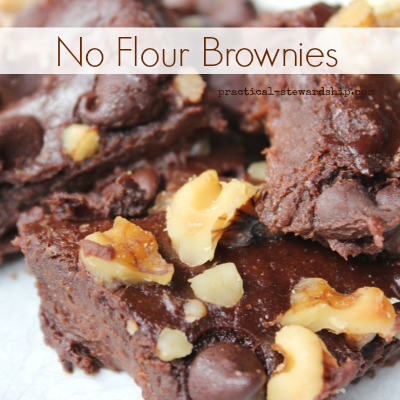 Do you want to feed your family SUPER healthy, AND REALLY tasty food?  May be I am TOTALLY weird, but when I saw this recipe for Secret Ingredient Brownies, I had to give it a shot.  Even though no one in our family is gluten-free, I love to find recipes that have no flour it them as we are moving away from white flour.  We still occasionally eat food with white flour, but now it is in moderation and doesn't dominate our lifestyle like it did in the past.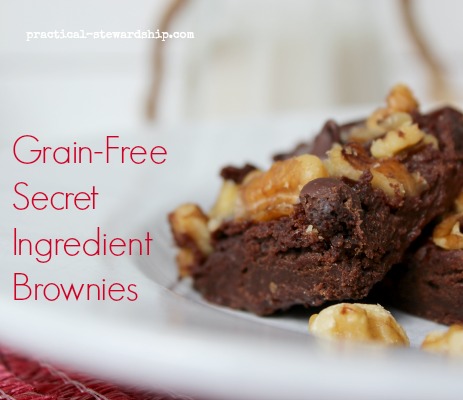 I tried this recipe a few times and modified it a bit.  I had several people try this, and NO ONE could guess the secret ingredient…BLACK BEANS!!!  Some said they were really "moist", "fluffy", "had chocolatey goodness", all like a real brownie.  One did think they might be gluten-free (this person has a mom that is g-f).  If you like brownies, you have got to try these at least once!!!  You just can't make a fair assessment without first trying these.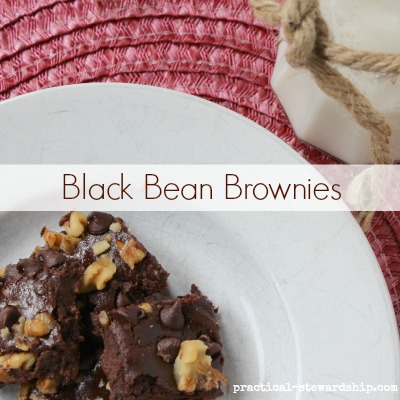 The blender makes these brownies so nice and smooth.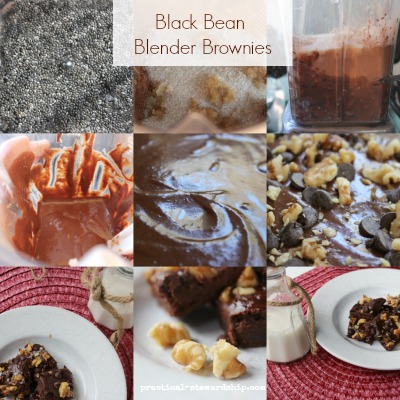 No Flour (Black Bean) Brownies
Yield 16 medium brownies
Ingredients
1-15.5 oz. can black beans, WELL-RINSED and drained
3 eggs (update 4/23/12-I now use 2 eggs and it still comes out great!)
2 T butter or coconut oil (for DF)
1/3 cup cocoa powder
1 dash of salt
2 T vanilla extract
3/4 cup honey or organic sugar
1/2 cup chopped walnuts, optional (I like it with nuts better, myself:)
1/4-1/2 cup dark chocolate chips, optional
Instructions
Preheat the oven to 350 degrees.
Blend all ingredients except the chocolate chips and nuts in a high powered blender (I don't know, but I am guessing a food processor would work, too).
Grease an 8x8 baking pan.
Pour batter in the pan.
Top with walnuts and chocolate chips if you wish.
Bake for approximately 30 minutes or until a toothpick can come out of the middle clean (if you use chocolate chips, this may not happen since they melt in the oven).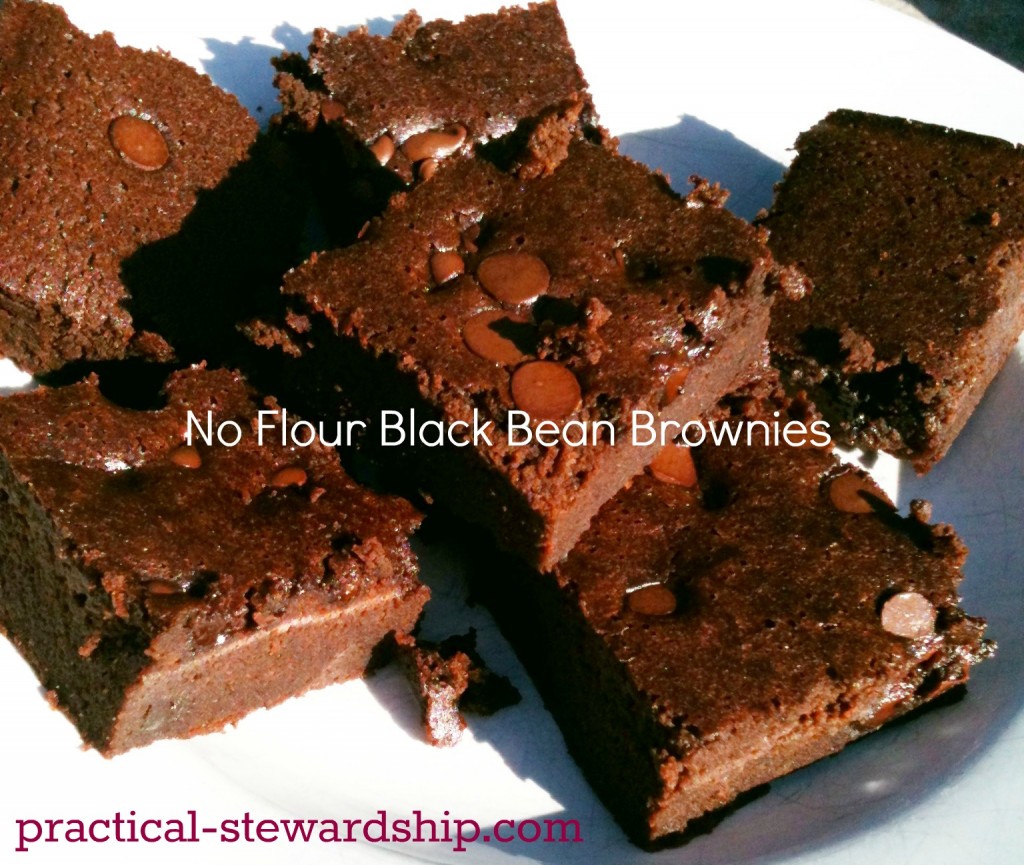 What did you think?
Have you tried…?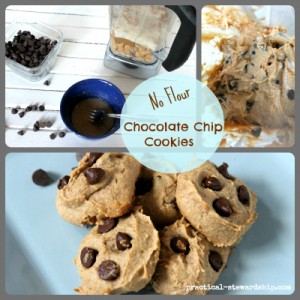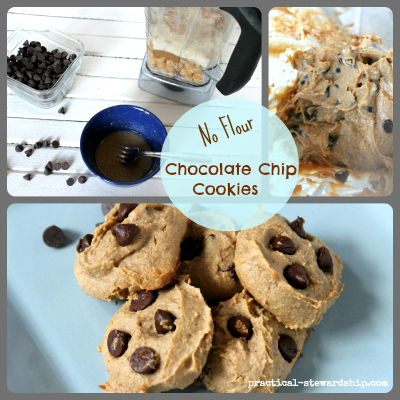 GO HERE FOR THE COMPLETE LIST OF RECIPES. 
THIS POST MAY CONTAIN AFFILIATE LINKS THAT COST YOU NO MORE MONEY, BUT SUPPORT OUR BLOGGING EFFORTS. THANK YOU! 
Featured at Slightly Indulgent Tuesdays, Sunday Snippets, and…