No Boil Crock-Pot Lasagna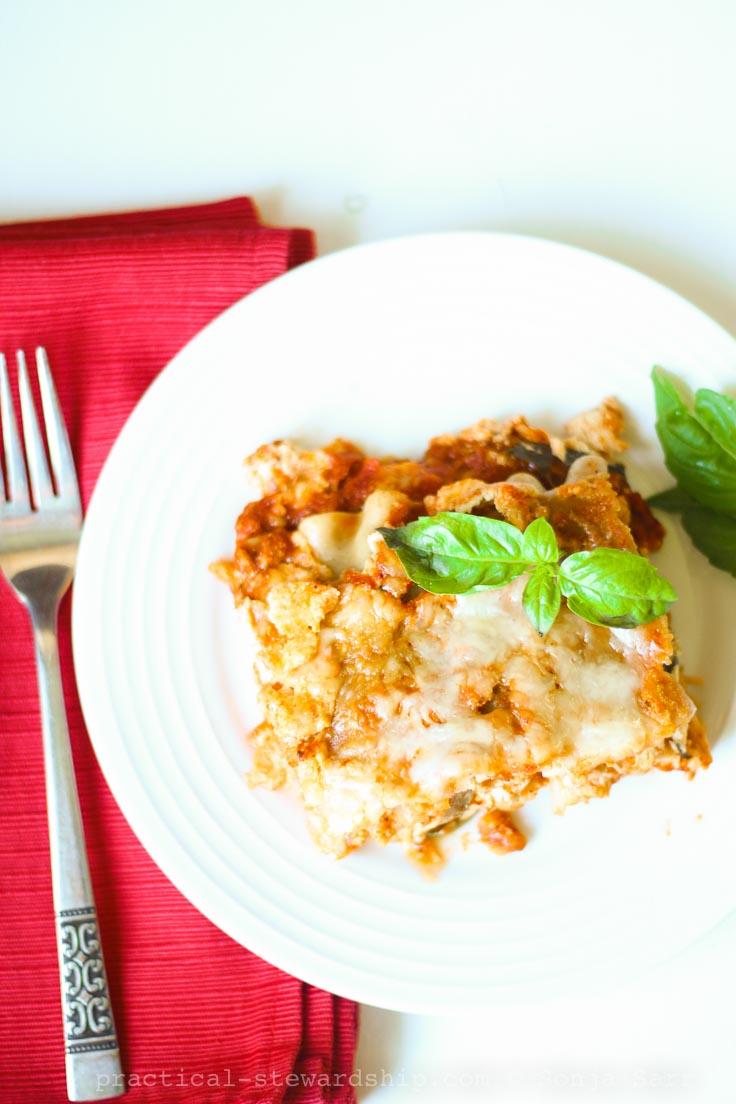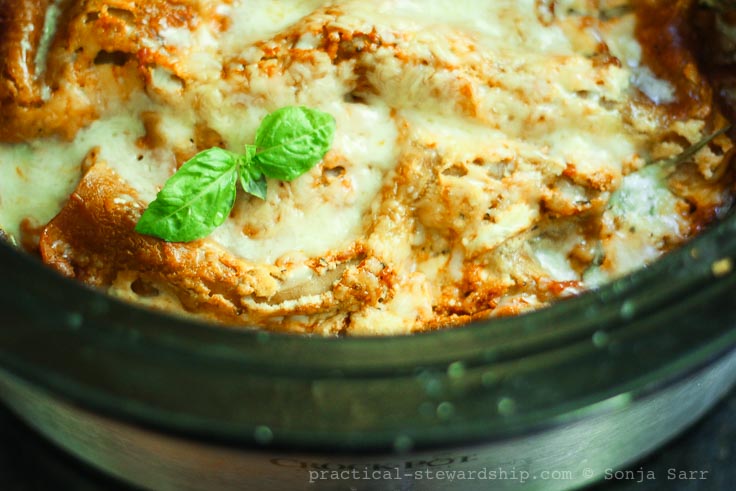 The first main dish I ever made was a lasagna. My friend Shuree came over when we were in high school one night to make a special dinner. That was about 20 years ago; I can't believe I can say that it has been that long!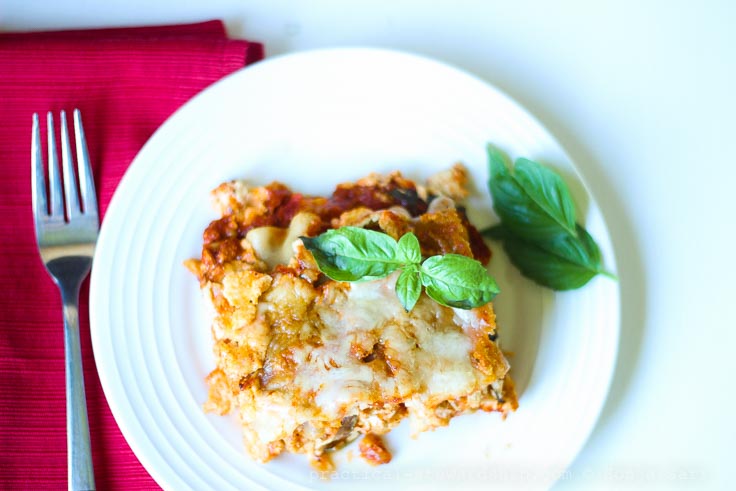 A few years ago we were having one of our big monthly ministry meetings where we needed to feed a lot of people, and my friend Jolie brought a crock-pot lasagna. It was an instant hit! I don't think I had ever thought about making a lasagna in the crock-pot until then. She used cottage cheese, but my normal oven recipe uses ricotta cheese, so I used ricotta cheese the first time I tried it, and I've been making it with ricotta ever since.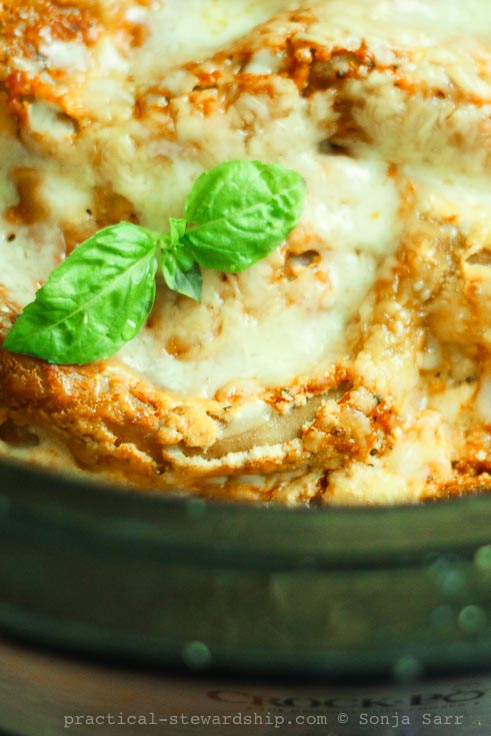 Also, as a time and money saver, I make 2 lasagnas…ALWAYS, ALWAYS, ALWAYS! Let's face it. The whole lasagna process can be a bit time consuming, precooking the meat and noodles, layering, etc…so I crock-pot one lasagna and fill a 9×13 pan with another lasagna to bake.  This helps save on the dining out bill since we are more likely to eat at home, and we have one big mess to clean up instead of two!!  We eat the one out of the slow cooker first for ease of clean up. It is also easier to store the second lasagna in the baking pan.
For me the hardest part was boiling and working with the hot lasagna noodles, but no more. I don't even buy the no-cook noodles. I just use uncooked whole wheat lasagna noodles
. They will soften. And if you are really concerned they won't soften, just completely soak the raw lasagna noodles for five minutes before piecing the lasagnas together.
Making a lasagna is a great way to hide lots of different veggies.  We have use different bell peppers, spinach, carrots, onions, or whatever is in season.
The Recipe: Crock-Pot Lasagna & Oven Lasagna Recipe (cut the recipe in half for one lasagna):
Crock-Pot Lasagna
Yield 2 lasagnas
Ingredients
2-26 oz. cans of tomato sauce (if you use a cheaper sauce, add 2 T oregano and 3 T minced garlic for more flavor, or make your own here!)
1-2 lbs. choice pre-cooked meat (ground beef, sausage, or turkey, I usually use chicken)
1 bell pepper color of choice, chopped
handful of spinach, diced
broccoli, carrots, cauliflower, or any other veggies you want to sneak in, chopped
30 oz. container ricotta cheese
2 cups grated mozzarella
approx. 15 whole wheat lasagna noodles (can use gluten-free if needed but I don't know how they will hold up in the crock-pot so let me know if you try it, please)
Instructions
Put a thin layer of the tomato sauce on the bottom of the crock pot and the bottom of the baking pan.
Mix the remaining tomato sauce with oregano, garlic, meat, and all chopped veggies.
Place a layer of noodles in the crock and pan. Break the noodles if needed for even distribution in the crock-pot.
Place 1/6 of the ricotta in the crock-pot.
Place 1/6 of the ricotta in the pan.
Sprinkle 1/6 of the mozzarella in the crock-pot, and another 1/6 of the mozzarella in the pan.
Layer 1/6 of the tomato sauce in the crock-pot, and another 1/6 of the tomato sauce in the pan.
Repeat the layering at least 2 more times, or until you run out of ingredients. Just save some cheese for the topping.
Cook on high in the crock-pot for 4 hours or low 5-6 hours; bake the lasagna for 35-45 minutes at 350 (sometimes I'll bake it a few days later and/or freeze it).
Serve with a green salad and enjoy!
Serve with a salad and crock-pot bread!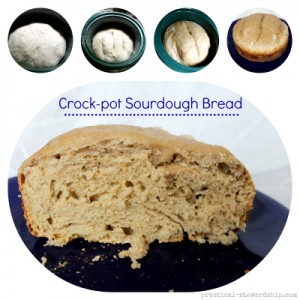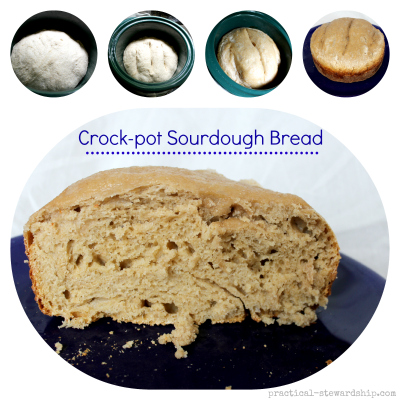 What are your favorite ingredients in a lasagna?  We would love to know.  Have you taken the vegetable challenge?
Have you tried…?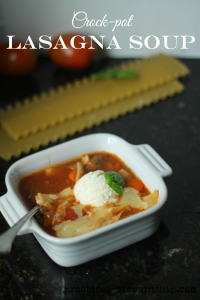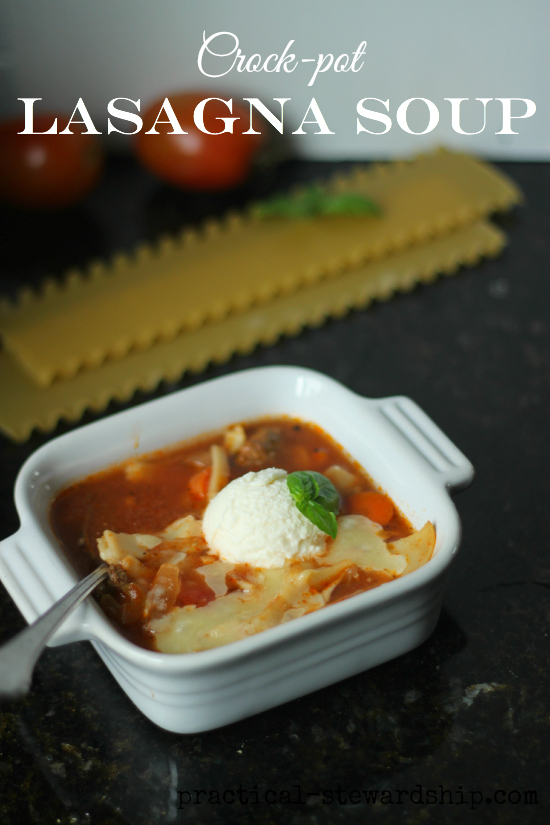 Or have you made your own marinara sauce??  It's so easy!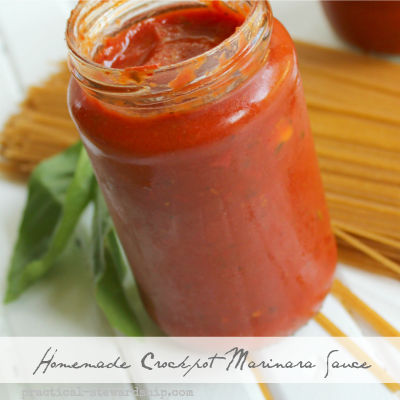 Go here for the complete list of recipes.