Crock-pot Bread
Can you really make bread in a crock-pot?  The answer is yes!!  It is amazing, but the crock-pot can be used to make just about anything that can be baked.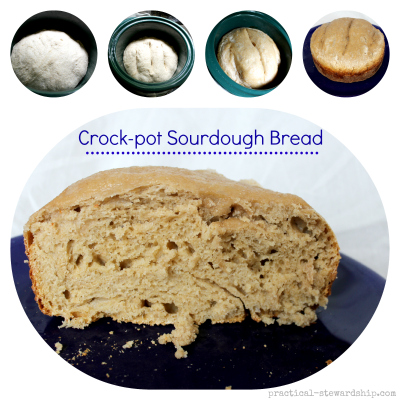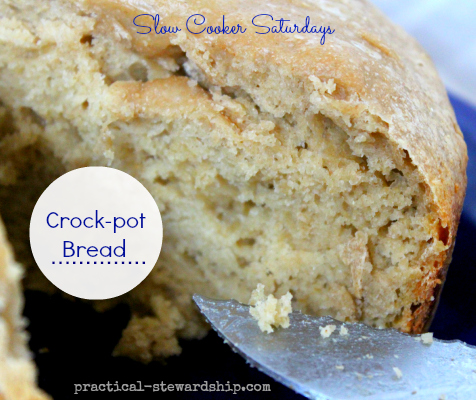 And the crock-pot bread turns out so nice and moist, too!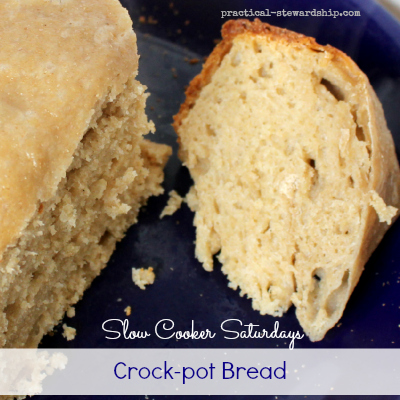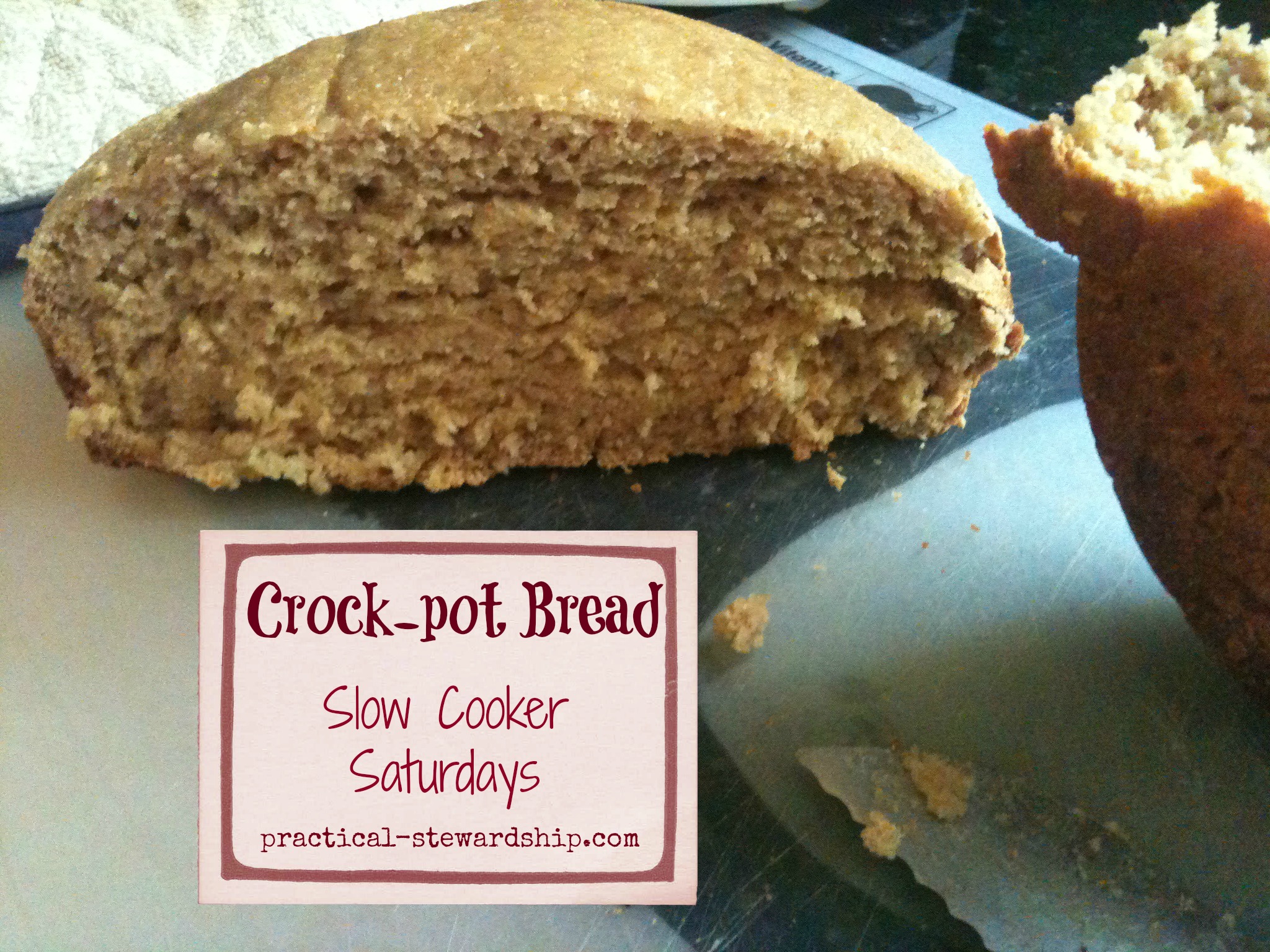 It just started getting hot here in the Pacific Northwest a few weeks ago (it's August 2012 as I write).  I have not been wanting to use the oven (no surprise), so I have been using my crock-pot even more for creating unconventional crock-pot food like granola and bread.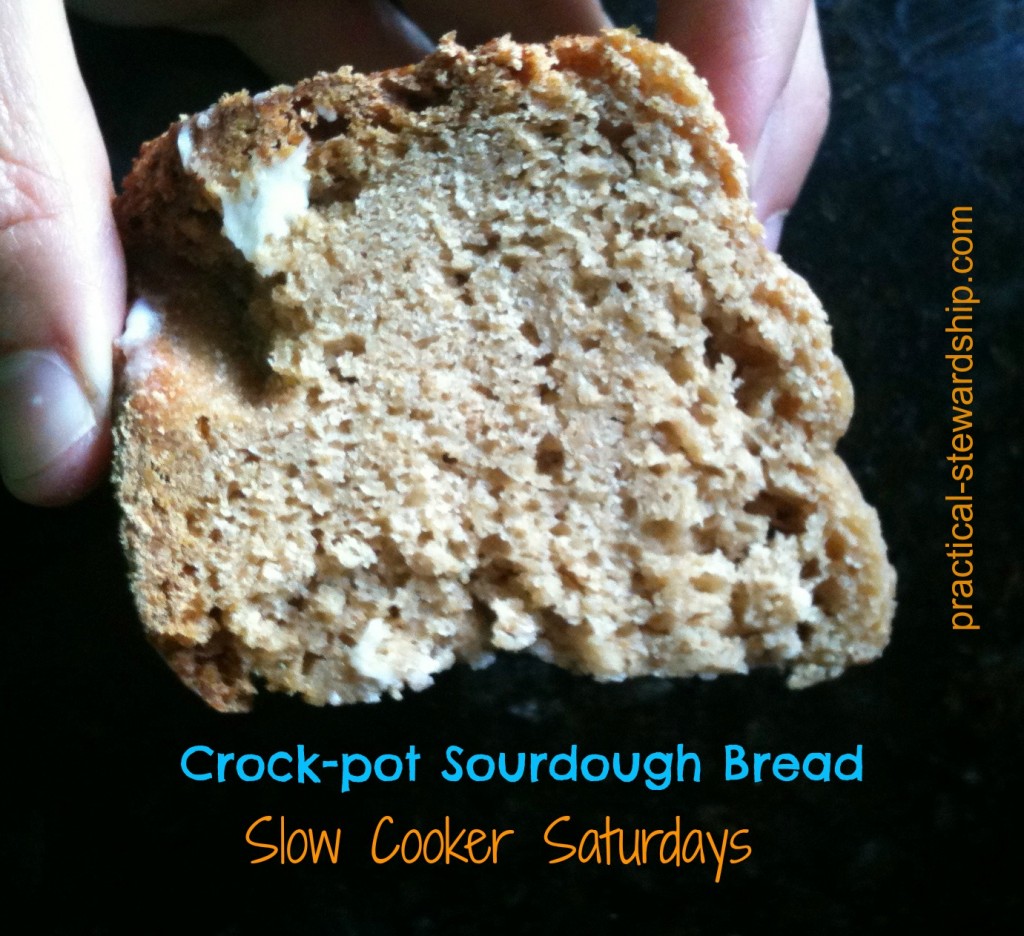 I got the idea to bake bread in the crock-pot from this post @ Busy Mom's Menu Plan, and then did more researching on-line because I like to have several sources if possible before I venture into something new.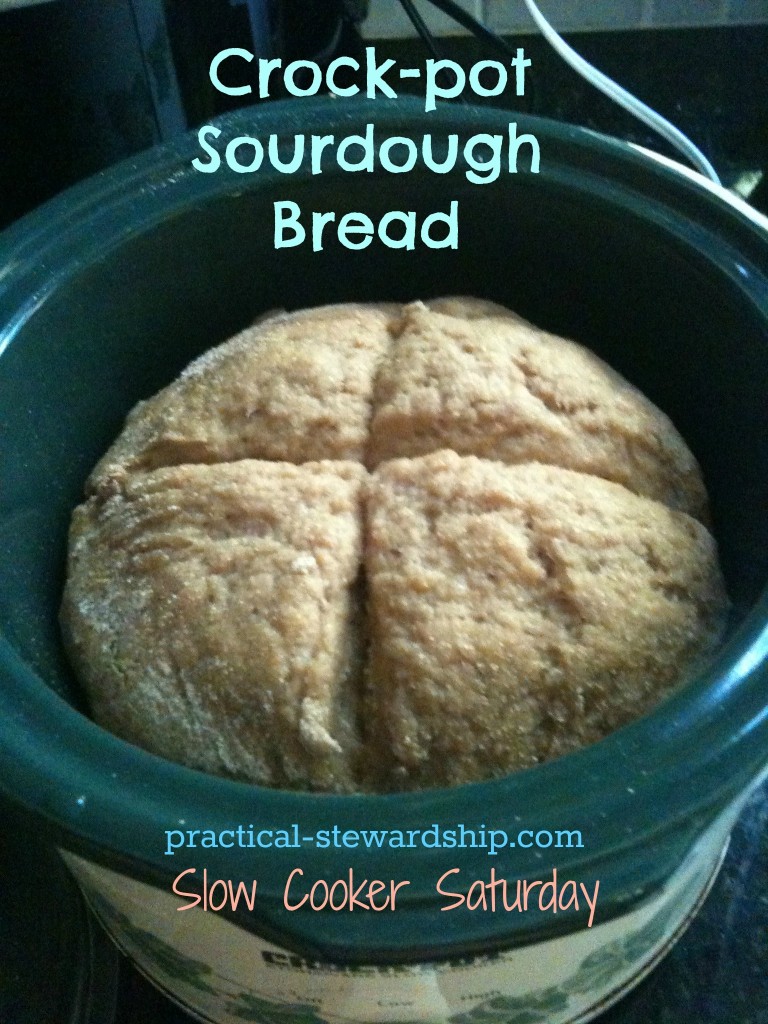 I have made this same size loaf of bread in my 7 quart and my 2 quart crock-pots (I broke my 5 quart and am currently holding out for a good price, so by Christmastime).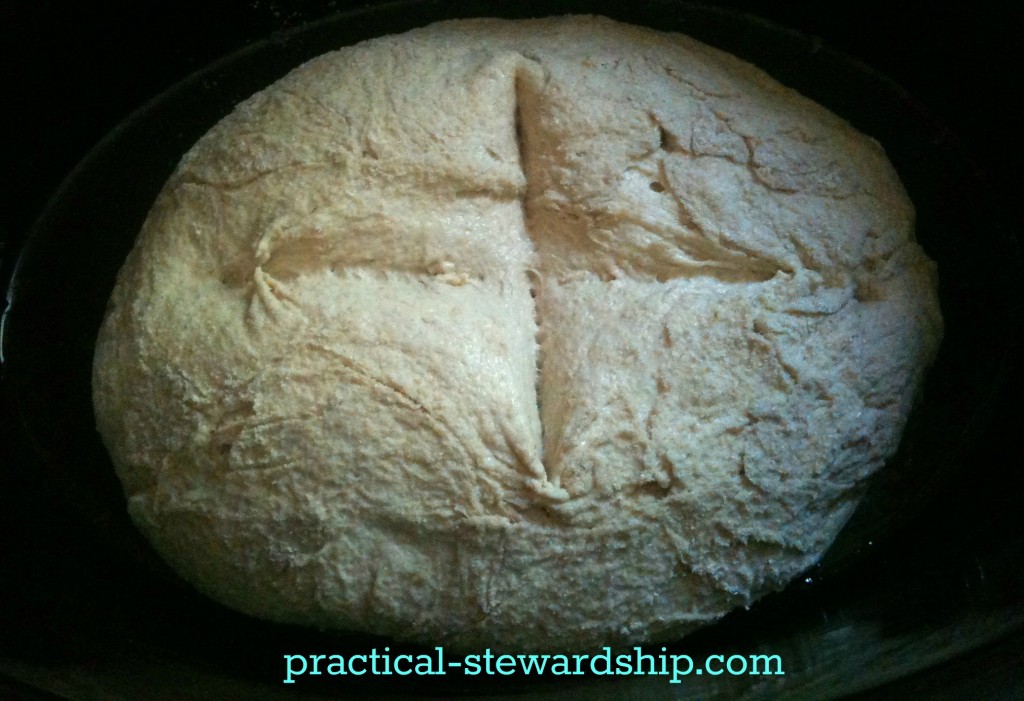 Update 1/7/13**I just got a 4.5 quart last month and like that size best to cook the bread, as I have made it several times in the 4.5 quart already.  I even store the bread in there (if there is leftovers), when I know I won't use that crock-pot.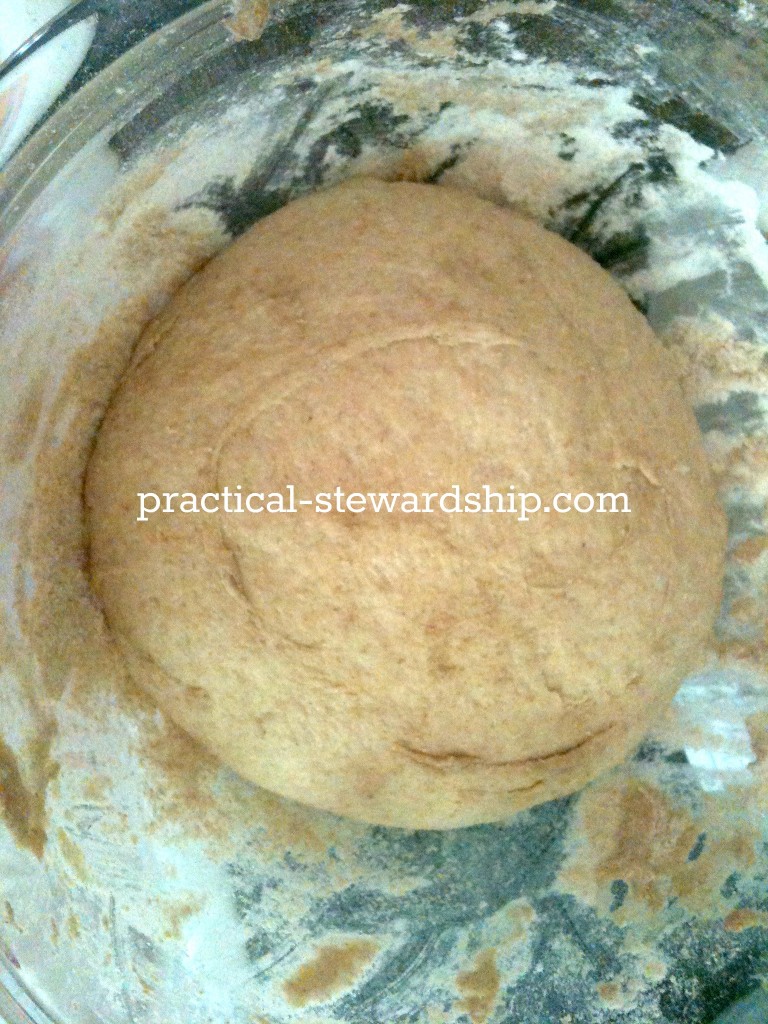 If you want to make a bread in the crock-pot, but don't want to make sourdough bread, you can try your own bread dough recipe, and I'd love to know how it goes, especially if it is a non-white flour version.
Crock-pot Homemade (Sourdough) Bread Recipe
Cook Time
2
hours
2
minutes
Total Time
2
hours
2
minutes
Ingredients
prepared bread dough-if you use your own bread dough recipe

the amount of dough you use should make 1 loaf pan (go here for the complete sourdough dough recipe which is made of 2 cups white whole wheat flour, 1 1/2 cups filtered water, 1/4 cup sourdough start (go here for the start recipe),1 t salt)
Instructions
Grease your crock-pot with coconut or olive oil, or line crock-pot with parchment paper.

Place dough in the crock-pot. You can cover the dough with a paper towel or a thin wash cloth to absorb the moisture on top. I didn't do that on my first loaf, hence it looks a little glossy on top.

Cook on high 2 1/2 hours checking after 2 hours. Wipe off any excess moisture on the lid when you take off the lid.
The Verdict: If presentation is important to you, I would bake this in the oven.  Although, if you cut the crock-pot bread for presentation, it looks great, and the bread is still so yummy.  This really is a great way to get some baking done without using the oven.  It keeps the house way cooler, and the bread is still really tasty!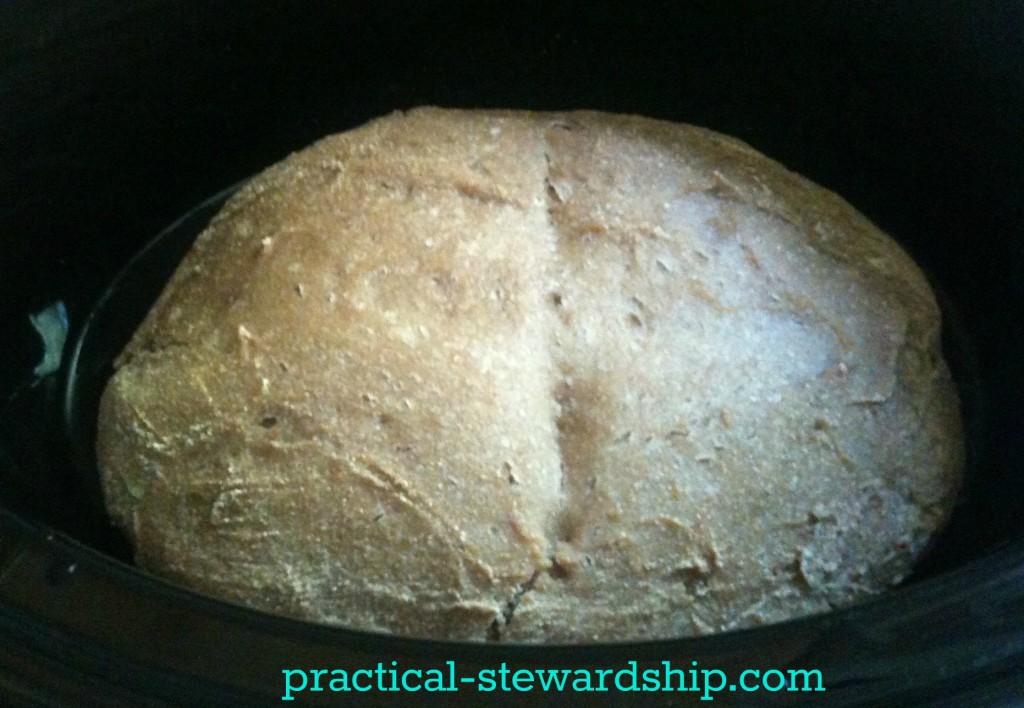 Update 2/28/13**If you want a harder texture on top of the bread, and you don't mind using your oven, broil the bread for about 5 minutes, watching it carefully so it doesn't burn.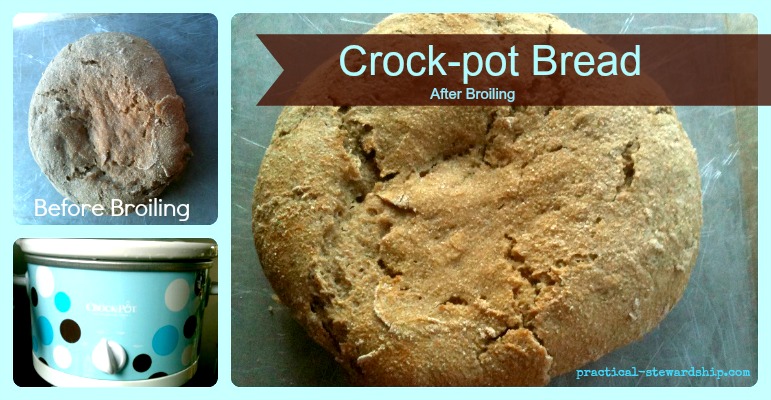 I figured out the ingredients cost $0.61/loaf to make.  You can go here to see the actual cost breakdown.  I don't know the price comparison of using the oven verses the crock-pot, but I think you save money using your crock-pot here, too!
Go here for the complete list of recipes.
Have you tried other Crazy Crock-pot Recipes?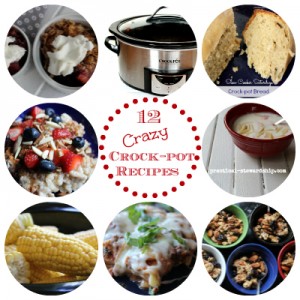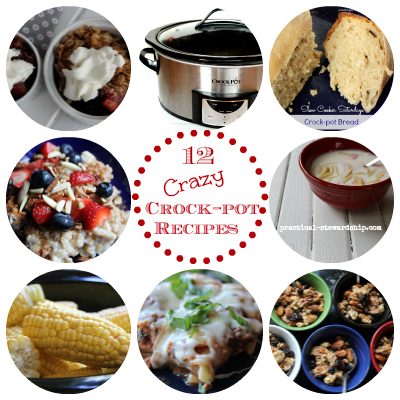 Want other sourdough ideas?
How about Sourdough Doughnuts?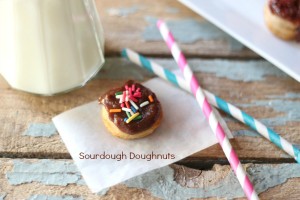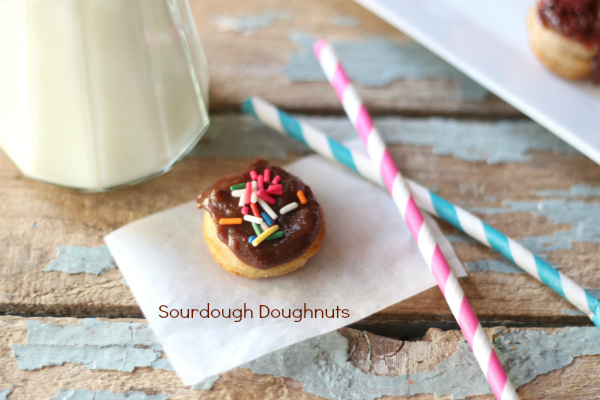 You can make sourdough pizza crust, calzones, or bread sticks with the same sourdough pizza crust recipe.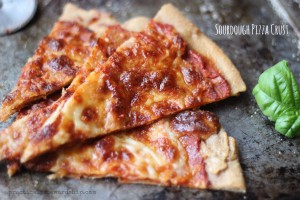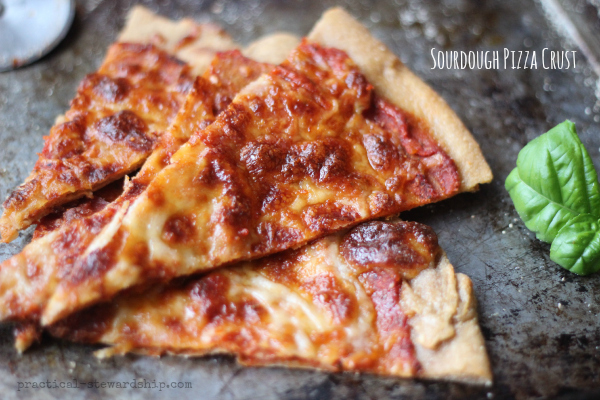 How about Crock-pot Sourdough Caprese Pizza?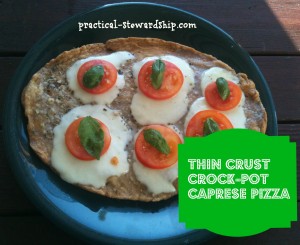 Or do you want to try making your own sourdough start and sourdough bread in the oven?  Try this recipe…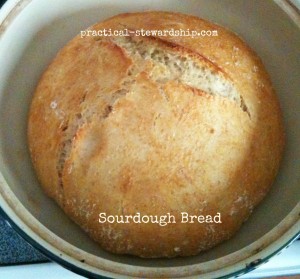 Follow our Cookin' with the Crock-pot Board on Pinterest by clicking below: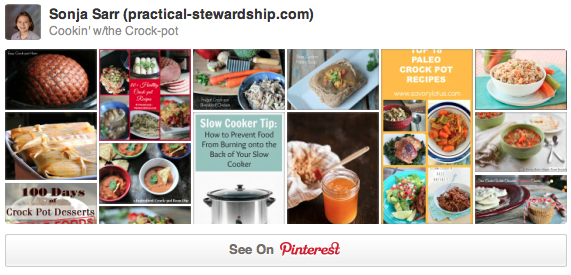 THIS POST MAY CONTAIN AFFILIATE LINKS THAT COST YOU NO MORE MONEY, BUT SUPPORT OUR BLOGGING EFFORTS. THANK YOU!