The first time I made a crock-pot marinara sauce I was so, so thrilled I couldn't contain myself and made it two more times that week.  I wanted to share with the whole world what I had just conquered (I guess I am doing that now:).  I think I was so amazed because I actually made from scratch something that I had bought my whole adult life, and it was so easy.  I mean REALLY easy.  It reminds me of the first time I made sourdough bread, and it was like a work of art to me-beautiful, and it wasn't as hard as I thought it would be.  Anyway, I have grown accustom to buying canned spaghetti sauce (or spaghetti sauce in a jar) and adding some spices to the sauce to give it a little more oomph, so making my own marinara sauce was so exciting!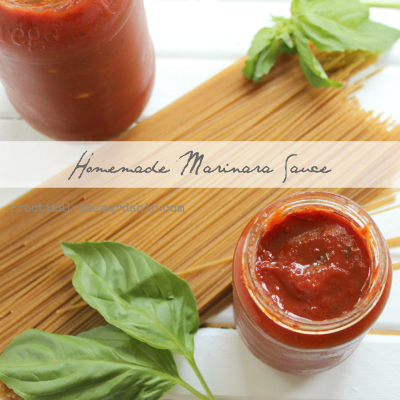 I made this marinara sauce using fresh, homegrown tomatoes (not my own-many thanks Cheryl). Honestly, I think making tomato-based sauces like marinara and salsa are typically more cost effective if you actually buy it pre-made from the store UNLESS you get a bountiful blessing.  But these blessings typically only come at the end of summer.  It just takes so many tomatoes to make the sauces, to me it just seems more frugal to buy the pre-made.  But the big benefit to making your own sauce is that you get to control your ingredients.  Here you know the exact amount of salt and sugar you use, and you have the opportunity to use fresh ingredients.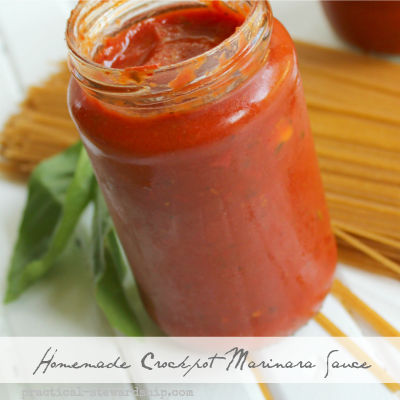 I have only used fresh tomatoes to make the marinara sauce, although you can use canned crushed tomatoes.  Before I ever made a marinara, I made a fresh, raw tomato soup by just blending whole tomatoes, skins, seeds, and all, with the appropriate ingredients.  So when I went to make my first marinara, I thought I'd skip the steps of peeling and seeding the tomatoes by blending them thoroughly in my Vitamix blender before cooking (you could also use a food processor).  I thought this worked fabulously-saving time and eliminating some laborious steps!  You can see in the next picture below that after you blend the tomatoes, they turn a light, almost pink color.  The first time I made the sauce, I wondered if the color would darken, and it does.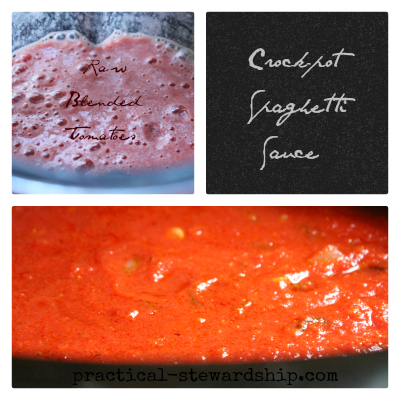 You will extract more flavor out of the onions and garlic if your sauté them first in a cast iron skillet with 2 tablespoons of grapeseed or olive oil (add more oil if needed).  If your goal is just to getter done you can skip this part, but the end result will not be as flavorful, so I highly recommend this step.  I have started cooking the tomatoes in the morning, and when I got a chance to sauté, I would add the onions and garlic about noon if I didn't do it in the morning, so don't let your lack of time prevent you from getting the tomatoes started.
Having marinara on hand is one of the best go-to sauces EVER!  We use it on pizza, lasagna, and spaghetti, of course.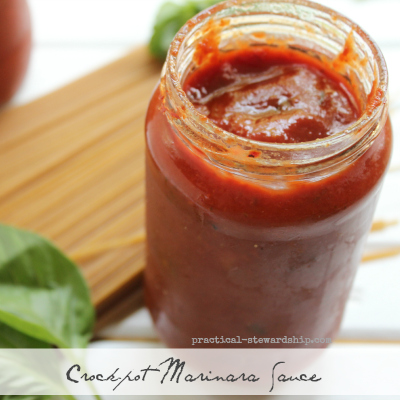 I have made this recipe with less tomatoes and just reduced the ingredients.  Really the most important thing is to cook the tomatoes down and flavor as desired.
Do you have any flavors or secret ingredients that make your marinara stand out?  I added a cup of shredded zucchini once since it was on hand.  I have also left out one tomato and chopped it so there would be a little more of a chunky texture.  I imagine you could add more kinds of veggies, but I haven't experimented.
Crock-pot Marinara Sauce
Ingredients
7

cups

of blended or crushed tomatoes

1/4

cup

fresh packed basil

chopped

10

garlic cloves minced

or to taste (optional, sauté onions and garlic for more flavor)

2

onions

finely chopped

2

T

olive oil

2

T

Italian seasonings

2

T

sugar

optional

2

t

sea salt

or to taste

1/2

t

black pepper
Instructions
Place blended tomatoes, fresh basil (if using dried basil-add in the last hour), onions, garlic, and oil in the crock-pot, cover with the lid, and cook on high for 8 hours (crushed tomatoes may cook quicker, so check after 4 hours and every hour after or cook them on low and check after 6-8 hours).

In the last hour of cooking stir in the Italian seasonings, salt, pepper, and cook with the lid off or partially open to thicken the sauce.

Continue cooking sauce as needed with the lid slightly ajar until desired consistency is reached. This might take hours depending on how watery your tomatoes were (I've cooked overnight in this step before). To expedite this process you can just boil your sauce in a pan on the stove top, too if you need the sauce faster. I've boiled part of it so I could use it then and there, and kept the rest cooking in the crock-pot for later use.

Cool in glass containers leaving an inch of room at the top of the jar or in freezer bags.

Store in the refrigerator up to five days or in the freezer.
Are you interested in trying a raw tomato sauce?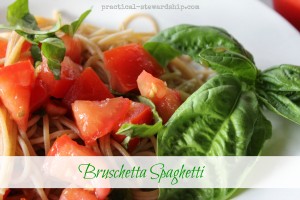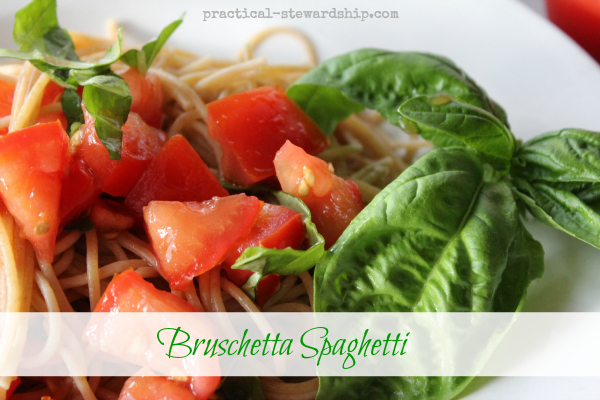 For more slow cooker inspiration, check out my Cookin' with the Crock-pot Board on Pinterest.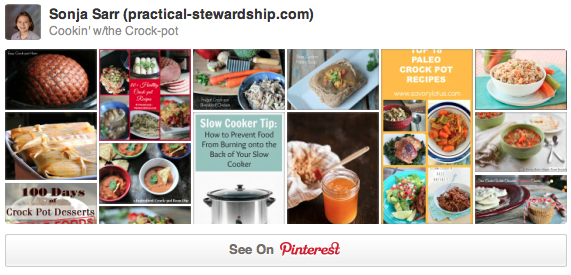 THIS POST MAY CONTAIN AFFILIATE LINKS THAT COST YOU NO MORE MONEY, BUT SUPPORT OUR BLOGGING EFFORTS. THANK YOU!