Green Ginger Parsley Smoothie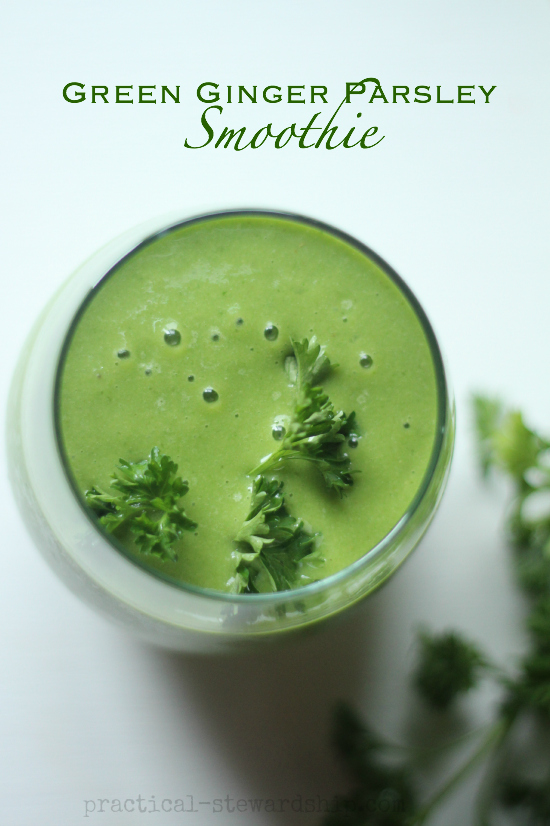 We are really branching out for us now as we are trying to add more vegetables to our lifestyle. You can't have enough veggies. I know of no "diet" that limits veggie intake.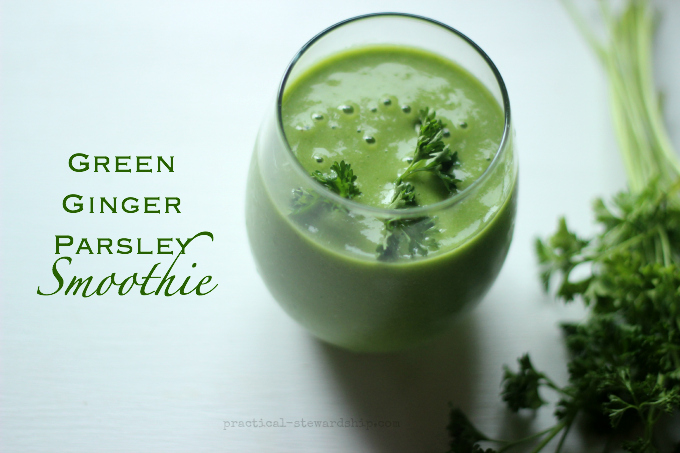 I have been reading about different smoothie combinations, and I saw a smoothie with ginger and another recipe with parsley. We've never given thought to ginger or parsley in a smoothie and decided to give it a shot together. I bought my first ginger root a couple of weeks ago. Have you seen one before? They are a little gnarly~in a rad sort of way, too.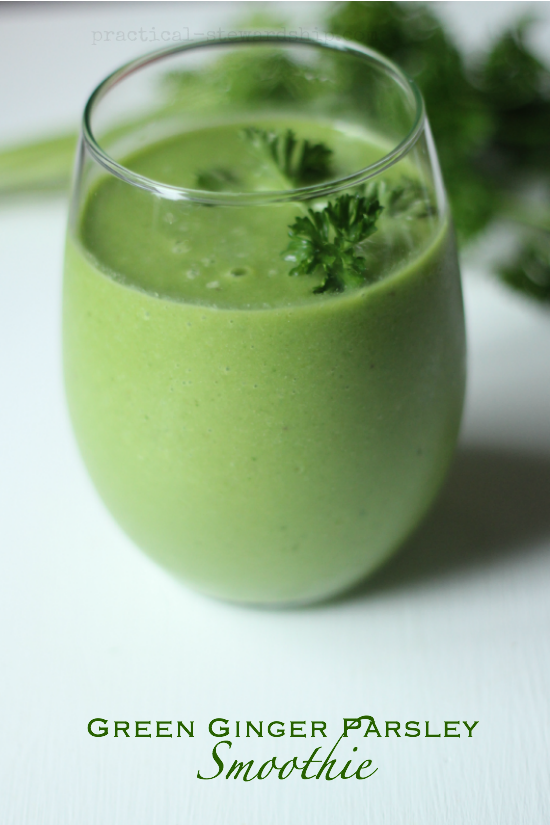 I got my ginger root at Trader Joe's, but I am sure they are everywhere, as even WinCo carries them.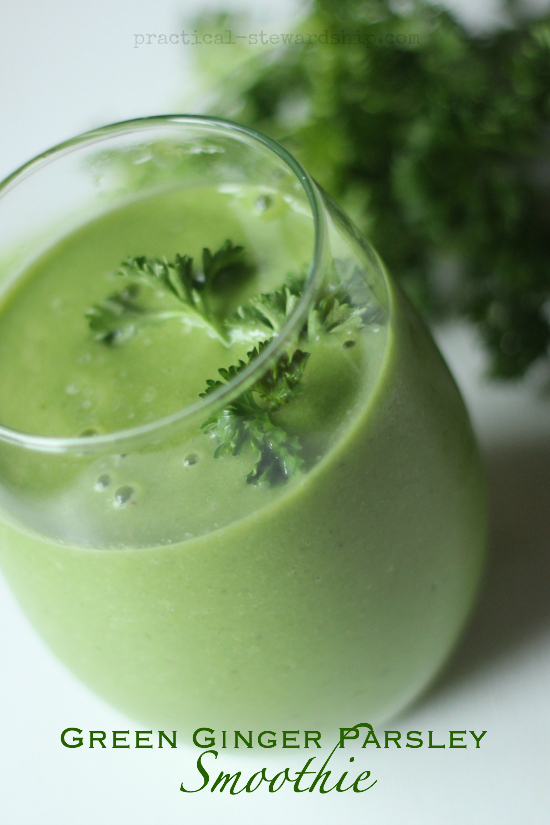 The Conclusion:
Now that we've used the ginger root, we are wondering where it's been our whole lives. What a great addition! It provides a fresh taste that can mask some of the bitterness of the lettuce, and I couldn't even tell lettuce was in the smoothie. I love how sweet the smoothie is, too. If it's not sweet enough for your taste buds, you can add more honey or agave, but try it first.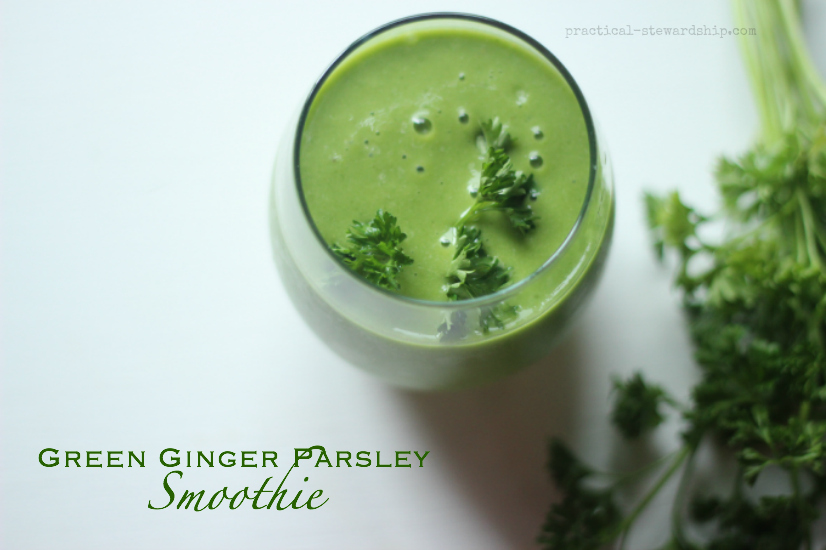 Updated 2/15. Now I add ginger to almost all of our smoothies, as there are so many great health benefits. And actually both ginger and parsley are anti-inflammatory, and they both fight cancer and diabetes. Gotta love them!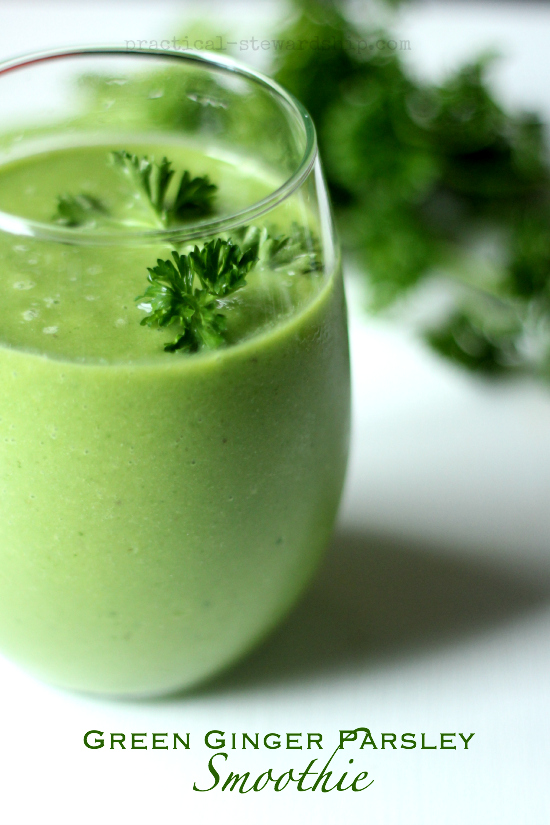 Green Ginger Parsley Smoothie
Yield 3 -12 ounce smoothies
Ingredients
1 cup water
1 cup or more of ice
1 banana
1 cup pineapple
handful romaine lettuce
handful broccoli
handful spinach
2 sprigs of parsley (or more if you dig parsley)
2 T honey or agave for vegan
approx. 1 T ginger root peeled
1 lime, peeled
1 kiwi, peeled
1 T flaxseed oil, optional
Instructions
Blend until smooth.
Serve, and enjoy immediately!
Nutrition Facts
Serving Size 12 ounces
Amount Per Serving
% Daily Value
* Percent Daily Values are based on a 2,000 calorie diet. Your daily values may be higher or lower depending on your calorie needs.
Need other smoothie inspiration? Here are 52 Whole Food Smoothies.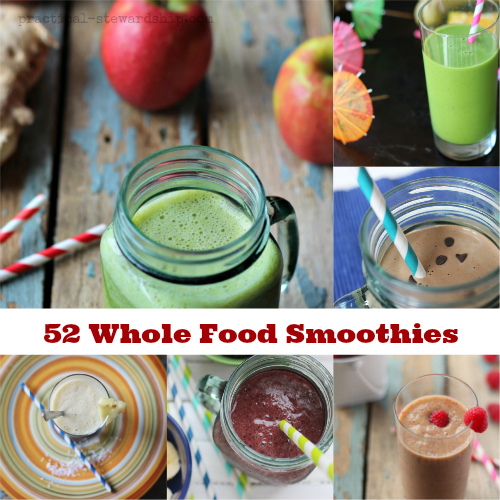 Want a code for a free shipping on a Vitamix?  Go here.
THIS POST MAY CONTAIN AFFILIATE LINKS THAT COST YOU NO MORE MONEY, BUT SUPPORT OUR BLOGGING EFFORTS. THANK YOU!