Crock-pot Corn on the Cob
Have you ever cooked corn on the cob in the crock-pot?  Maybe you were wondering if you could even cook corn on the cob in the slow cooker.  Well the answer is YES!!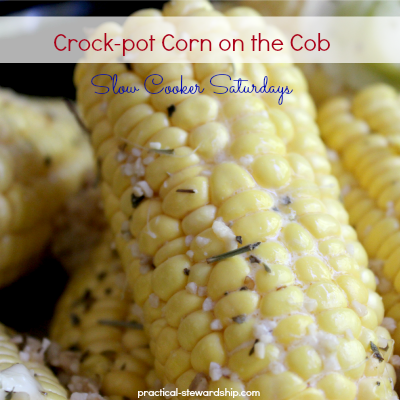 If you are looking for a potluck idea for Memorial Day, 4th of July, Summer Parties, or Labor Day, this might be the perfect recipe for you.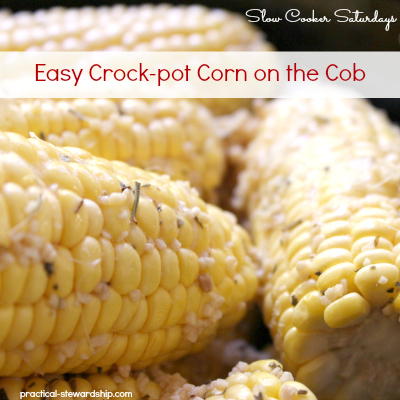 This is one of the easiest slow cooker recipes ever, like making "baked" potatoes in the crock-pot.  So easy!!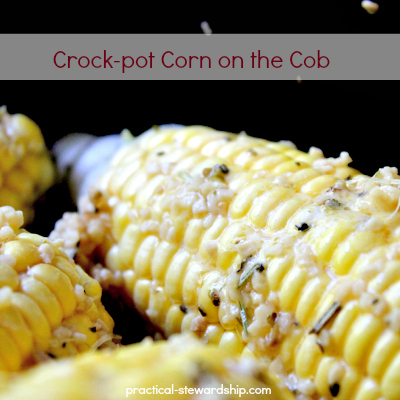 Cooking corn on the cob in the slow cooker doesn't even require water!  The water already present in the corn helps cook the corn and helps the corn stay moist.  I love that you don't have to hang over a boiling pot of hot water or that you aren't threaten to be scorched over a barbeque grill.  I let my husband do that!  I also love that you can just fix it, and forget it.  And the slow cooker is so forgiving, give or take a few hours, and you are still good to go.
I got a great helper in my Abbie-girl.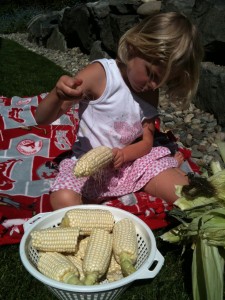 Here is the corn before buttering with butter or coconut oil.  I have made it both ways.
Any Cougars out there?  Gotta love the cougar blanket!  We were enjoying the sun working outside.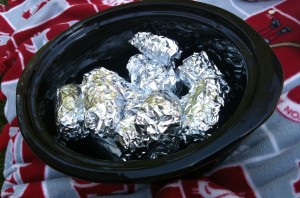 Crock-Pot Corn on the Cob
Ingredients
6 corn on the cob (or more or less. 6 fit nicely, broken in half in my 5.5 quart crock pot)
4 T butter, olive oil, or coconut oil (or more if needed)
1 T minced garlic
1 t Italian seasonings
foil, use is optional (I am not using the foil anymore, and it still works great)
Instructions
Shuck the corn. I rinsed mine to try to remove more of the silk strands.
Mix last three ingredients in a small bowl.
Place corn on foil, if using foil.
Drizzle each cob with a spoonful of the buttery mixture.
If using foil, finish wrapping corn in foil, and place in slow cooker.
Cover, and cook on low 4 hours or 2 hours on high (if you plan to keep the corn in the crock-pot longer on warm, make sure you rotate the corn occasionally to avoid burning).
Enjoy!
The Verdict: I admit that I am not a big corn on the cob fan. But put it together with some buttery goodness, Italian seasonings, and garlic, and what a combination!  And it's so easy!!
Have you made other crazy things in the crock-pot?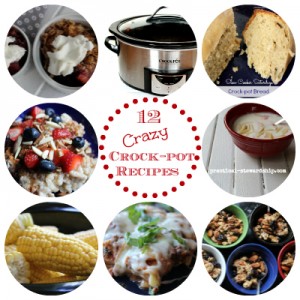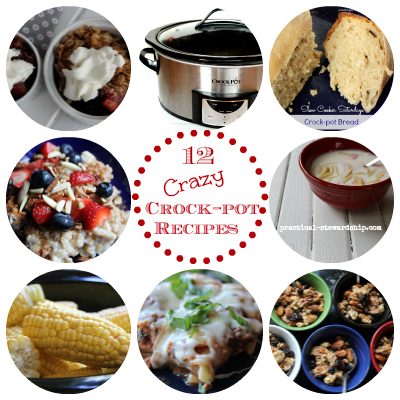 Have you "baked" potatoes in the crock-pot??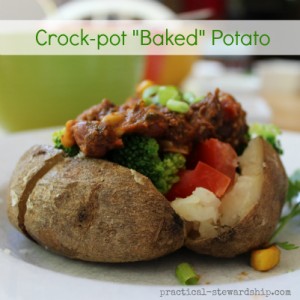 Interested in more crock-pot ideas? Visit my Cookin' with the Crock-pot Board on Pinterest.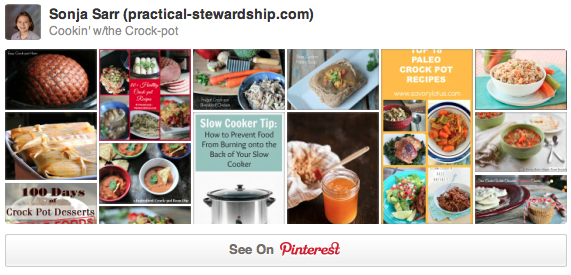 THIS POST MAY CONTAIN AFFILIATE LINKS THAT COST YOU NO MORE MONEY, BUT SUPPORT OUR BLOGGING EFFORTS. THANK YOU!