Lemon Limeade-a sweet drink that will quench your thirst and make you pucker!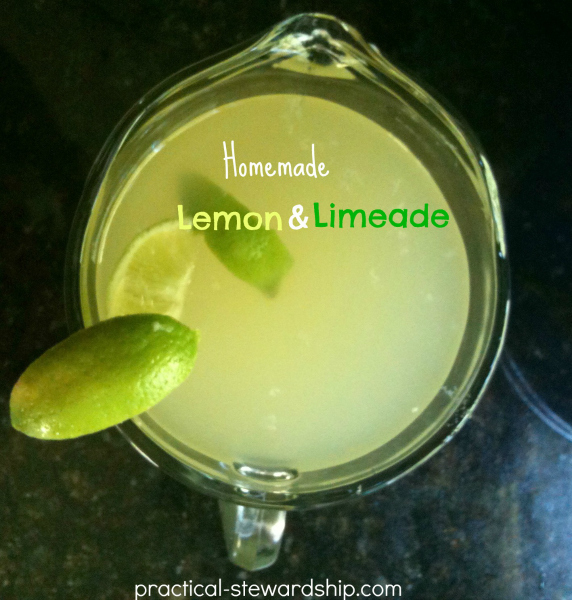 A few weeks ago a local grocery store had an amazing sale on limes, 10/$1.  I got 10.  As much as we love the limes, using them for cilantro lime pesto and in Ellie's Lemon Lime Smoothie and other smoothies, we couldn't finish them all because I had purchased even more before the sale.  We also had some extra lemons leftover, so it was time for some Lemon & Limeade.  In honor of our approaching summer and Memorial Day, I thought it would be appropriate to share this recipe.
The Verdict: Ellie (7 years old) had helped me juice the lemons and limes two days before, and when we made it yesterday, the limeade came together so quickly because of juicing ahead of time.  Of course Ellie LOVED this with her sweet and sour tooth!  We all enjoyed it.
Lemon & Limeade Recipe
Ingredients
1 cup combination of freshly squeezed lemons and limes (we had at least 10 small lemons and limes total)
2 cups of hot water (hot enough to dissolve sugar, doesn't have to be boiling)
scant 1 cup of sugar (we used evaporated cane juice from Trader Joe's)
6 cups of water
Instructions
Squeeze the lemons and limes to make 1 cup of juice.
Heat water.
Pour sugar into hot water, and stir to dissolve the sugar.
Combine sugar water, juice, and the 6 cups of water and stir.
Serve and enjoy!
Have you ever tried making Sun Tea?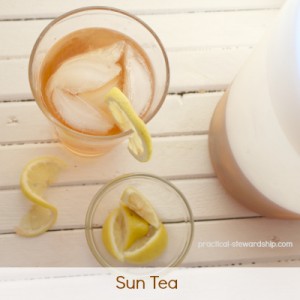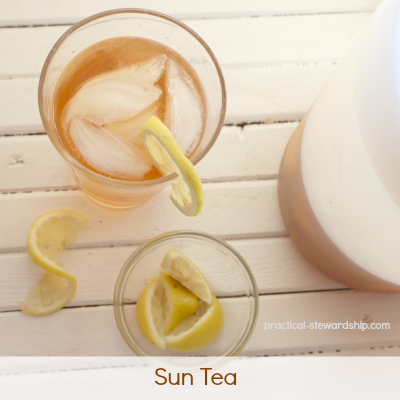 THIS POST MAY CONTAIN AFFILIATE LINKS THAT COST YOU NO MORE MONEY, BUT SUPPORT OUR BLOGGING EFFORTS. THANK YOU!