Re-purposed Paper Pinwheel Tutorial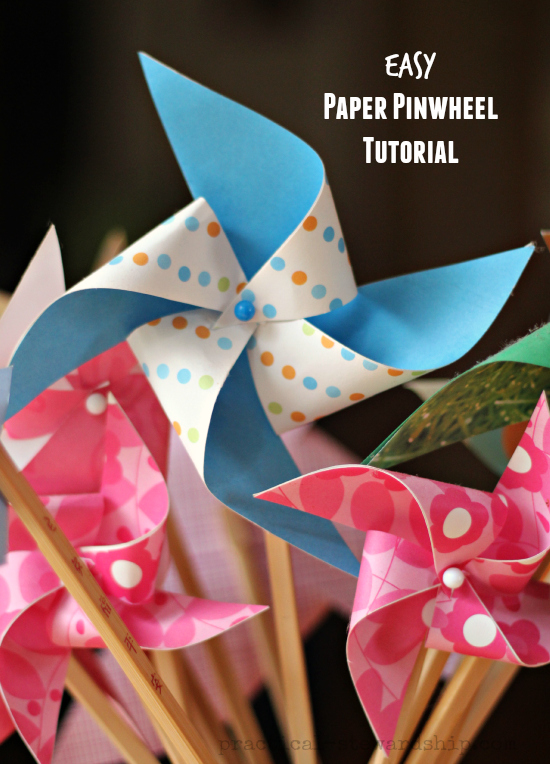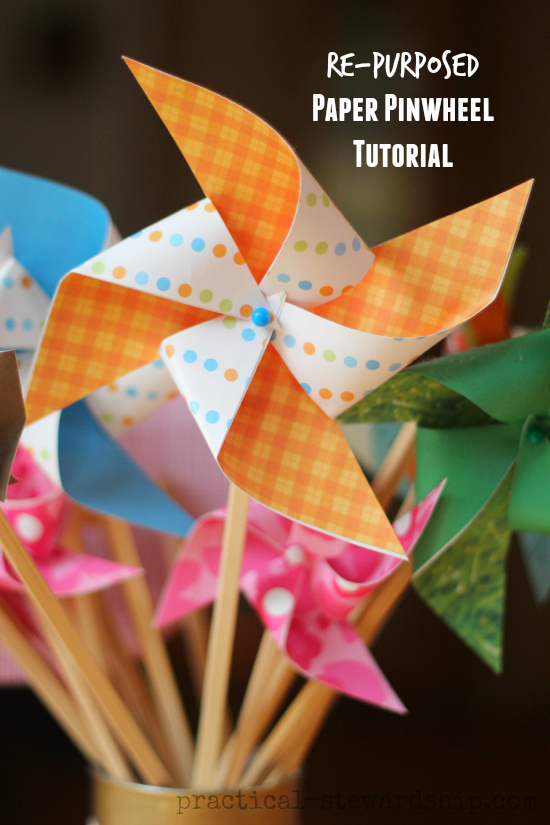 It's DIY Time again, where every week I try to post something you can do yourself rather than buy, which is a money saver, and can be VERY REWARDING.  Some of these posts are crafts, sewing projects, homemade cleaners, homemade health aids, tutorials, and the like.

(We like to display these in our re-purposed tin cans!)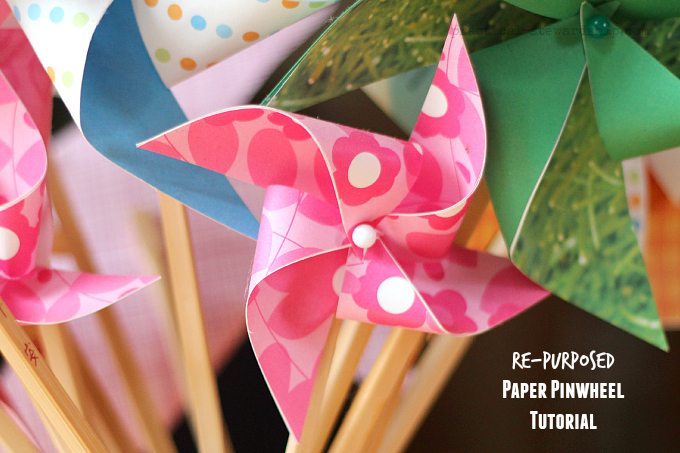 There is something whimsical about a pinwheel that brings me back to my childhood. Don't those pinwheels make you want to skip and sing a silly song? I thought the kids would really like making them, too. They are so fast to make and fun!!
I was inspired by Martha Stewart, but she doesn't show step-by-step instructions, and that's what I need, so that's what I provided here along with a few ways I re-purposed for this.
The hardest part of this tutorial was finding the map pins for me (which still wasn't that bad).  Map pins are pins with a sphere on top.  I called around.  They did not have them at my JoAnn's or Michael's.   I found them at our local craft store, CraftMart, for $1.99/100 plus I used a 40% off coupon for a final price of $1.20 plus tax.  You don't have to use the the map pins, but their point is more narrow and makes twirling easier for the pinwheel.
What You'll Need :
lightweight paper for good twirling action: re-purposed magazine pages work well (you can use scrapbook paper if the pinwheels are for decor only-they will twirl, but not well)
one tack
map pins (you can use regular tacks but these are prettier and made more tacks)
chopsticks (re-purposed) or dowels
scissors
Update 2/15, my friend made these little pinwheels for us.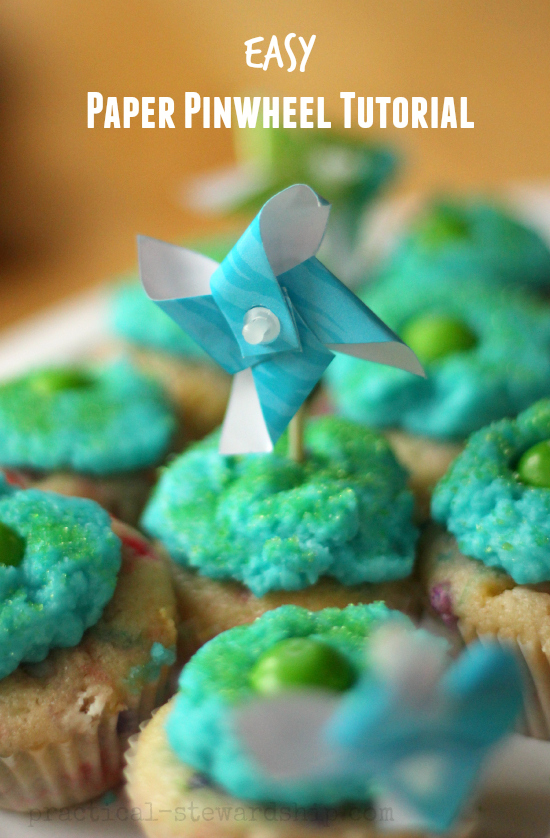 THIS POST MAY CONTAIN AFFILIATE LINKS THAT COST YOU NO MORE MONEY, BUT SUPPORT OUR BLOGGING EFFORTS. THANK YOU!